« All Posts by this Blogger
Our Beloved Alumni Gym
As a whole, Dartmouth has a pretty athletic student body. According to the Dartmouth website, nearly three-quarters of Dartmouth undergrads participate in some form of athletics (this is including NCAA Division I athletics, club sports, and intramural teams). But even if you aren't involved in athletics, the gym is a place for any and all Dartmouth students to utilize.
It wasn't until the end of my freshman winter that I went to the gym for the first time. At first, I was a little intimidated; I didn't know what to expect. I didn't even understand how I was supposed to swipe my ID card at the door. Now, I go very frequently. The gym is a place for me to start my morning out right, to take a mid-day break, or to vent a little energy after a long night of studying.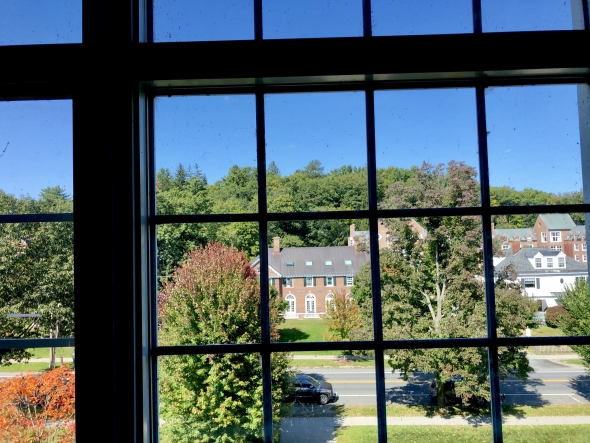 The facilities are incredible. I found myself missing the vast availability of gym equipment while I was home for the summer. Different types of equipment are scattered across the gym, on both floors. The second floor actually overlooks the first, which makes the space feel quite large and roomy. There's also a pool and an indoor track!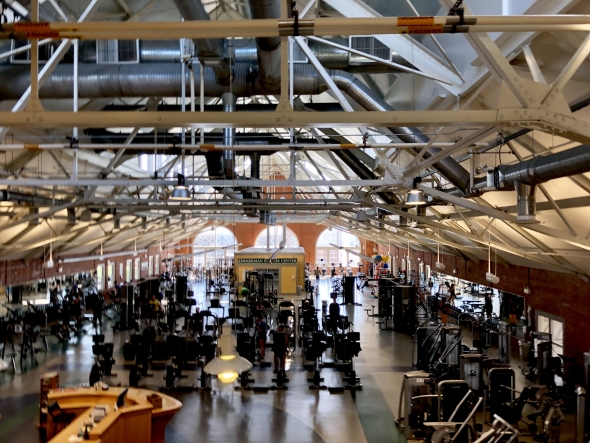 Dartmouth also offers a wide selection of PE classes. You name it, they probably offer it. Many classes are offered at the gym, including the spin class I'm taking this term. Dartmouth offers anything for anyone who wants to be active. You can find a class that suit your interests.
Overall, the Dartmouth gym is a great place, regardless if you're a gym rat, or someone who just wants an outlet to destress every once in a while. Especially as we get into the thick of the term, I find myself pushing off gym time for study time, but I try to make it a priority, as I believe working out is very important for one's mental health.