You are here
« All Posts by this Blogger
The O-Farm? We Dig It.
It all started with a blitz (the Dartmouth lingo for email). It was a spontaneous decision, but after a long day of homework and classes, a nice trip to the farm sounded like the perfect opportunity to relax and have some wholesome fun.
If you had told high school me that I would be hanging out at an organic farm in college I would have probably just laughed in your face. But hey, this is college, which is all about trying new things. So there I was, taking advantage of the opportunities before me and heading to Dartmouth's own organic farm!
The O-Farm is conveniently situated less than ten minutes away from campus along the Connecticut River. Dartmouth owns 220 acres of land from gardens to forests and everything in between. It's very picturesque. Given the wide range of types of land here, there are so many opportunities for students to get involved at the farm. For me, I opted for a nice Friday afternoon fireside hangout. There were chips, hummus, tea, the organic farm's very own carrots that were just recently pulled from the ground, and of course, a campfire. Nothing beats relaxing by the fire with your friends, while taking in the gorgeous scenery of the Upper Valley. It was amazing. I would highly recommend.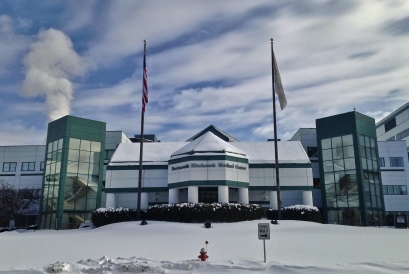 Dartmouth's Center for Social Impact has several opportunities for students to be involved with the Upper Valley. This year, I have the privilege to be involved in Foundations, a first-year program, and can't wait for other opportunities!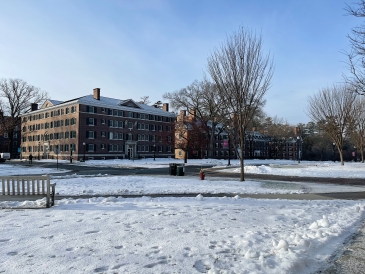 Since Dartmouth is on the quarter system, each season feels like a distinctly different chapter of my time here in college. Hanover has truly transformed over the past weeks: from deep shades of red to a white blanket of snow all around.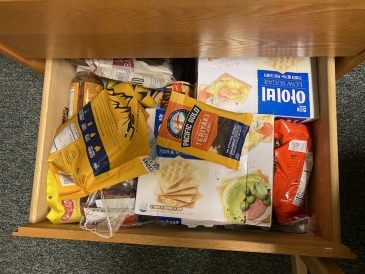 Not only has Dartmouth Dining Services been trying their best to make the food good, they've been trying their hand at all sorts of different kinds of food—things I never thought I would see in Hanover, much less Hanover during a lockdown.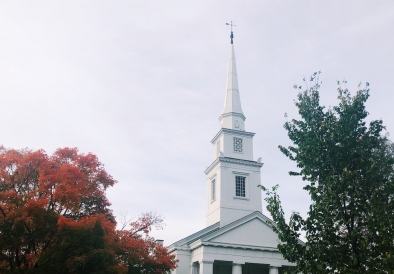 However you choose to practice (or not practice) faith on campus, there will be people to accept and support you through that journey.

Hanover may be in a rural location, but we are far from isolated. In the summer of 2019, my close friends were able to shake hands with President Joe Biden and take selfies with Vice President Kamala Harris.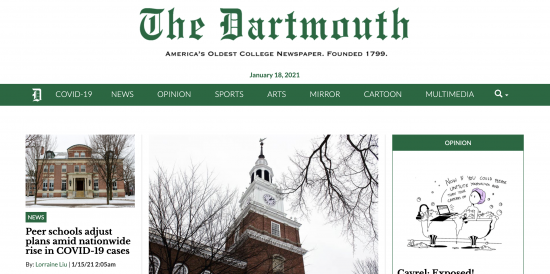 America's oldest college newspaper is here! The Dartmouth is an independent organization and a method of information for members of the Dartmouth community. It has enabled me to grow as a writer and work alongside talented and passionate writers.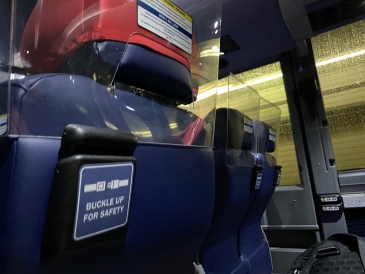 I've been off for a long time. After four whole terms of being off, I'm finally back on campus!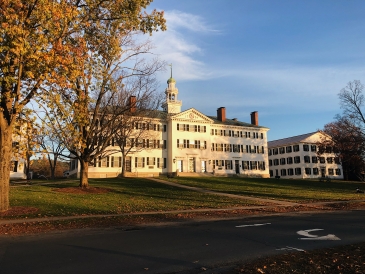 This term, I've truly cherished the opportunity to live and learn on Dartmouth's 269-acre campus. Come follow along to learn more about what I've gained from Dartmouth's profound sense of place!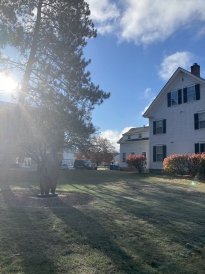 At the end of every term, without fail, Dartmouth students post memories of the past ten weeks captioned with some variation of a '20F' hashtag. Read all about 20FinalFall in this blog post!