You are here
« All Posts by this Blogger
The O-Farm? We Dig It.
It all started with a blitz (the Dartmouth lingo for email). It was a spontaneous decision, but after a long day of homework and classes, a nice trip to the farm sounded like the perfect opportunity to relax and have some wholesome fun.
If you had told high school me that I would be hanging out at an organic farm in college I would have probably just laughed in your face. But hey, this is college, which is all about trying new things. So there I was, taking advantage of the opportunities before me and heading to Dartmouth's own organic farm!
The O-Farm is conveniently situated less than ten minutes away from campus along the Connecticut River. Dartmouth owns 220 acres of land from gardens to forests and everything in between. It's very picturesque. Given the wide range of types of land here, there are so many opportunities for students to get involved at the farm. For me, I opted for a nice Friday afternoon fireside hangout. There were chips, hummus, tea, the organic farm's very own carrots that were just recently pulled from the ground, and of course, a campfire. Nothing beats relaxing by the fire with your friends, while taking in the gorgeous scenery of the Upper Valley. It was amazing. I would highly recommend.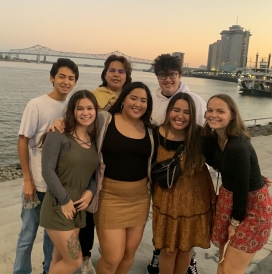 But at the end of the day, when people ask me what my favorite Dartmouth memories are, I'm always thinking about the place. Ice skating, pink sunsets, riverbanks, or canoeing? That's my highlight reel.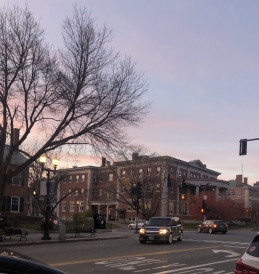 The last week of October was especially ~spooky~ as I was able to find more time than usual to enjoy my weekend with friends and the small-town-charm of Hanover.

While the student body at the College may be relatively small, students here recognize that their vote can hold a lot of weight in New Hampshire, a classic swing state. 
Fall is definitely in full-swing, and with Halloween right around the corner, I think I'll reflect on the meaning of this holiday — particularly during a pandemic.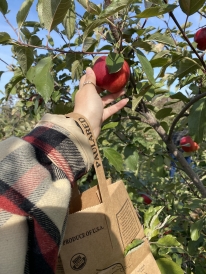 Hopefully you all caught that slightly altered Mean Girls reference! While Regina George wasn't exactly going apple picking with her friends...I think she should've been! Here's a look into my own day of apple picking!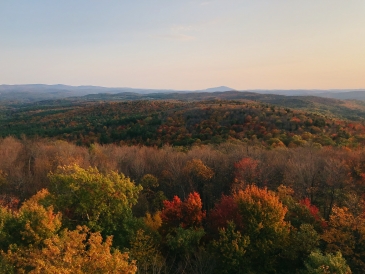 Hey blog, I'm not in California anymore! Visiting Gile Mountain is a magical 75-minute escape from campus into the breathtaking wilderness of Norwich, Vermont.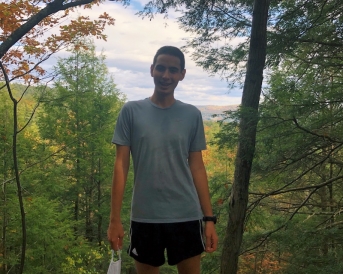 As I write this I'm covered in my fluffy blanket, listening to a ~fall vibes~ playlist as the 36-degree crisp October air enters my room through my window. Obviously, fall in Hanover has been one of the most amazing experiences of my life!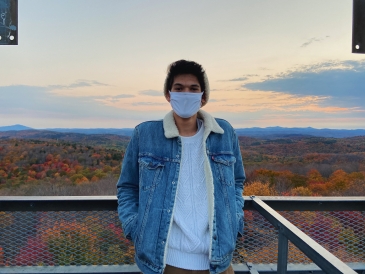 I moved in a little over a month ago, so I thought I would look back at my first month of college and share some thoughts.

With current COVID-19 restrictions, the Dartmouth Outing Club (DOC) had to rethink the way that they run their outdoor excursions. Instead of completely scrapping ways for students to enjoy the beautiful fall landscape, they bought e-bikes!