You are here
« All Posts by this Blogger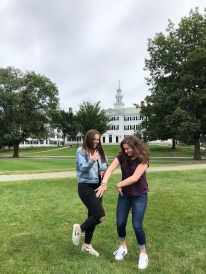 My First Week at Dartmouth
Hey y'all! I'm Catherine and I'm a first year student (or as we call it here, a '22) from Houston, Texas! Welcome to the blog! Between First Year Trips, New Student Orientation, and the first week of classes, it has certainly been a whirlwind of a time. Here at Dartmouth I've already sunriked a mountain, swam to Vermont, harvested honey at Dartmouth's Organic farm, and seen seven not-yet-released movies at the Telluride Film festival through Telluride at Dartmouth. Needless to say, I've been having a lot of fun.

Now for a little about me. I love any and all types of books, movies, and music. I'm a big foodie. I've danced at my local studio since I was about three, but now I've devoted most of my time to lacrosse. Here at Dartmouth I plan to get involved in the club team! I'm pretty pumped about it. I'm also thinking about joining the club ski team in the Winter… here in college it's all about trying new things! Though I no longer dance in the studio and chose not to try out for the many Dartmouth dance troupes (which you should! They're amazing!), you'll probably find me dancing through campus – when I'm studying, when I'm eating, when I'm walking… literally anywhere. That's also a big thing about Dartmouth! The spontaneous dance parties here during First Year Trips and New Student Orientation are unbeatable.
As I said, I'm from Houston, Texas, and having lived there my whole life, moving up to the Northeast has been a pretty major culture shock for me. I recently found out that Texas is the only state with a pledge, no one has any idea what homecoming mums are (I assume you don't either, if you're not from Texas), and some people fight me when I say "y'all." Sorry not sorry, it's a real word.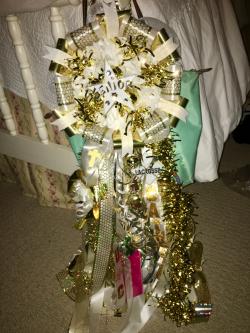 Though I've already had so many amazing experiences, I can't wait to see what else is in store for me here at Dartmouth. Stay tuned... it's gonna be a wild ride!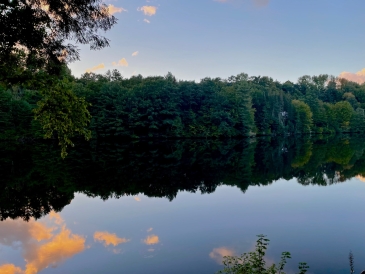 I miss you. 
But is this New Hampshire place not super cool? No, I meant it has been lots of fun, not that it has been cold. Well, it's been a little cold sometimes but that's besides the point.

I'm not a regular mom, I'm a COOL mom! And by "mom," I mean "First-Year Undergraduate Advisor for School House" — but that doesn't fit in the post title :(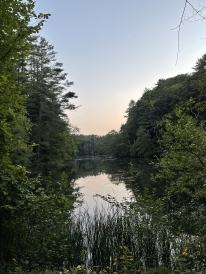 I'm finally on campus! Learn a little bit about who I am, while I learn about home for the next 4 years.

Brandon Mioduszewski
2025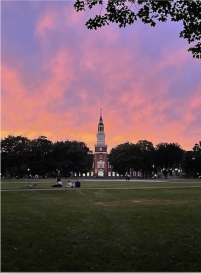 A kid from Southern California packs his bags and heads east. He arrives at Dartmouth College and begins a new life. I wonder what he will do? It is Fall, the leaves begin to change, what else will change with time?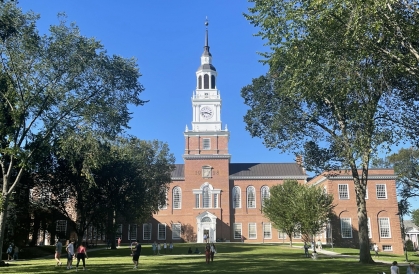 Hi everyone! I'm Chidera. I'm a '25 from Lagos, Nigeria, and I'm so excited to share my first blog post with you!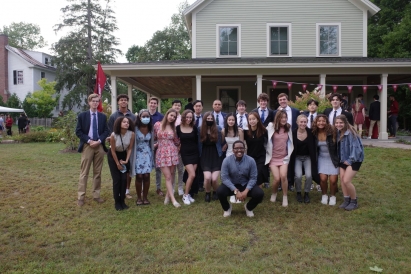 Merhaba, or hello! I'm Eda, a '25 from Istanbul, Turkey. Keep reading if you want to witness a newbie learning how to write a blog post!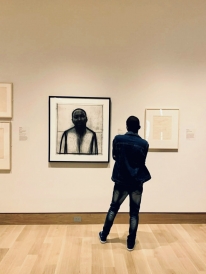 Not me! I actually was looking at the painting of Dr. Martin Luther King. But anyhow, welcome to my blog. Prepare to go on an adventure.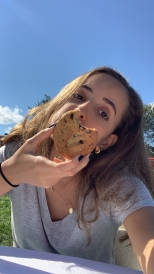 Hi! My name is Paulina and I am a 25' from Nicaragua! I am so excited to finally be on campus where I get to experience first hand everything I could previously only imagine.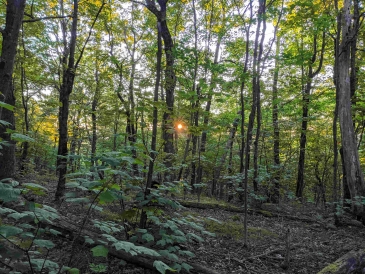 I'm Luke, an international member of the class of '25. In this blog, I introduce myself as a brand new member of the People Places Pines blogging team and talk about my first few weeks since hitting campus!