You are here
« All Posts by this Blogger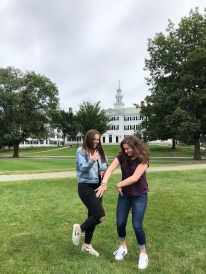 My First Week at Dartmouth
Hey y'all! I'm Catherine and I'm a first year student (or as we call it here, a '22) from Houston, Texas! Welcome to the blog! Between First Year Trips, New Student Orientation, and the first week of classes, it has certainly been a whirlwind of a time. Here at Dartmouth I've already sunriked a mountain, swam to Vermont, harvested honey at Dartmouth's Organic farm, and seen seven not-yet-released movies at the Telluride Film festival through Telluride at Dartmouth. Needless to say, I've been having a lot of fun.
Now for a little about me. I love any and all types of books, movies, and music. I'm a big foodie. I've danced at my local studio since I was about three, but now I've devoted most of my time to lacrosse. Here at Dartmouth I plan to get involved in the club team! I'm pretty pumped about it. I'm also thinking about joining the club ski team in the Winter… here in college it's all about trying new things! Though I no longer dance in the studio and chose not to try out for the many Dartmouth dance troupes (which you should! They're amazing!), you'll probably find me dancing through campus – when I'm studying, when I'm eating, when I'm walking… literally anywhere. That's also a big thing about Dartmouth! The spontaneous dance parties here during First Year Trips and New Student Orientation are unbeatable.
As I said, I'm from Houston, Texas, and having lived there my whole life, moving up to the Northeast has been a pretty major culture shock for me. I recently found out that Texas is the only state with a pledge, no one has any idea what homecoming mums are (I assume you don't either, if you're not from Texas), and some people fight me when I say "y'all." Sorry not sorry, it's a real word.

Though I've already had so many amazing experiences, I can't wait to see what else is in store for me here at Dartmouth. Stay tuned... it's gonna be a wild ride!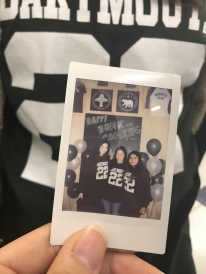 I always had my own room, and by chance, was never housed with a roommate during summer camps. To top that off, I really like my personal space.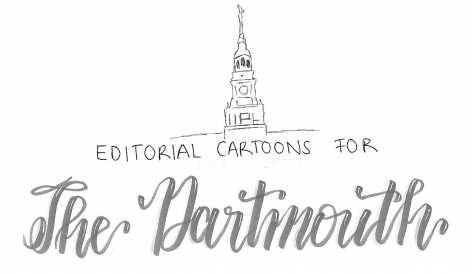 We all have drawn cartoons for America's oldest college newspaper, The Dartmouth!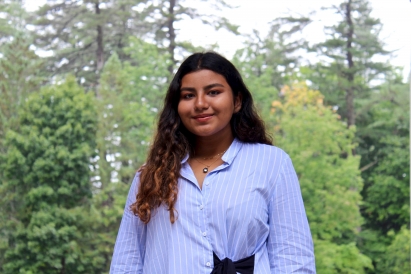 Ahlan, everyone! Welcome to my intro blog! 
My name is Lamees Kareem, and I am a '22 (freshman) from Jeddah, Saudi Arabia.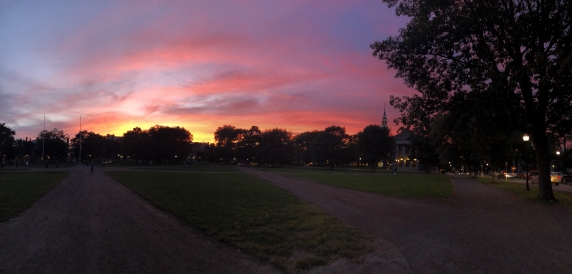 Finding a community (or communities) you identify with can truly bring a great amount of comfort to your college experience.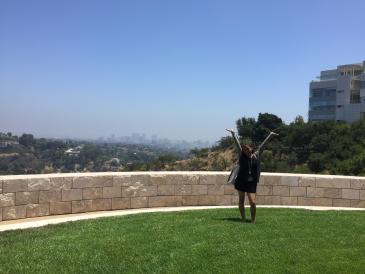 My name is Melissa and I come from East Los Angeles (born and raised). Buckle up as I take you through my life story and explain my ultimate arrival to Hanover, 2,947 miles from home. Hold on tight because this is going to be a long ride!

Melissa Barales-Lopez
2022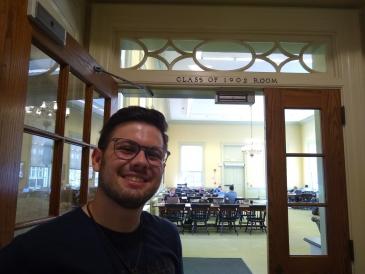 From an old room, a new face wants to introduce himself to you! What is he doing here? What is his thing? Does he even know? Find out this, and more, today!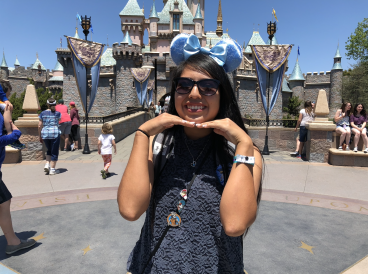 Growing up in the Painted Desert of Arizona, I have always been surrounded by such a dry environment, so coming to Hanover where there are REAL TREES is a huge change for me!

The prospect of going to college overseas so far away from home is indeed a daunting one. What I encourage all of my international readers out there to do is always to keep an open mind when it comes to colleges.