« All Posts by this Blogger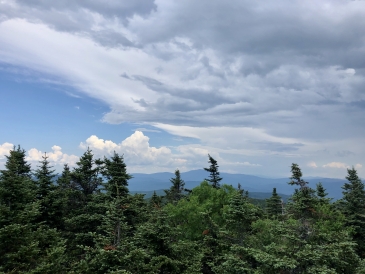 Musings on Life, Quarantine, and the Outdoors
Given the global pandemic, and the amount of time I've had to just lay around the house, I've had a lot of time to think in the past few months. A lot of time to not only think about my college experience but moreover my life experience. I've been thinking a lot about what makes me happy, and lately, that's been getting outside.
Whether or not I'm an outdoorsy person I would say is up for debate. My friends that I would drag on hikes with me would say yes, for sure, whereas some of the crunchier members of the DOC would scoff and laugh. But if being "outdoorsy" simply means I enjoy being in the outdoors, then yes, I fit the bill.
Especially since quarantine, I have felt a nagging urge to get outside, to the point where I feel like I have to get outside ASAP. I think not finding a way to get outside would be inhibiting my stability and wellbeing. I keep thinking of Dartmouth and its positioning in the Upper Valley, surrounded by such incredible nature.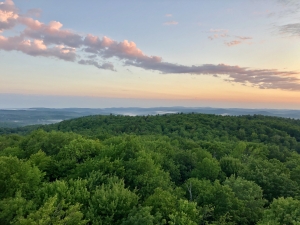 I never want to take Dartmouth for granted, in any capacity, but in particular, I do not want to take for granted the merits of Dartmouth's location. No other time in my life (probably) would I live in the middle of New Hampshire/Vermont (well actually, I have been thinking recently that it would be pretty sick to retire here, but for the sake of me being from hundreds of miles away and wanting to go into the tech industry, we'll say the odds are low). I never grew up in proximity to such nature. Houston is flat and urban. You drive an hour out of town and it's just ranch land for days. Here in Hanover, there are rivers and swimming holes to jump in or rocks and mountains to climb. A bike ride through Houston will get you a bunch of buildings, and some nice grass or trees if you find a park. A bike ride through the Upper Valley gives you stunning views at every curve of the road.
When I was picking a college, I didn't take location too much into consideration. The amount that I did take into consideration, I leaned towards wanting a city environment. Now I cannot imagine what that would have been like. Though it sounds immensely cheesy, my heart now does belong in the mountains of the Upper Valley.