You are here
« All Posts by this Blogger
Movies at the HOP
Over the summer when I was packing up and heading to college, I started to get a little scared that I was never going to see any movies in college. Okay, that's not really a normal thing to be scared of, but hey! I'm a big movie buff and LOVE going to the theatre. I was under the impression that Hanover, small little town in the middle of nowhere, was not going to have any options in terms of fine cinema. Oh, was I wrong.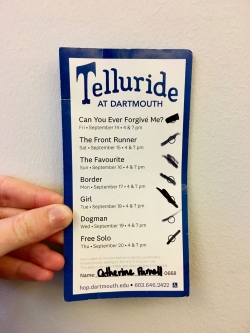 Within a day of orientation, my friends and I found a program running through the Hopkins Center for the Arts (AKA, the HOP) called Telluride at Dartmouth. Yes, you heard me right. Dartmouth brought 7 of the best films from the Telluride Film Festival to campus, and I got to see them all, months before they release in theatres. 
But that isn't even the best part. The HOP runs movies weekly, bringing in anything from big popular movies such as Crazy Rich Asians, to movies by acclaimed filmmakers such as Ulrike Ottinger. There are endless opportunites to see new movies. If you can't find what you're looking for at the HOP, you can go down Main Street to the Nugget, the small, quaint theatre in town where they also play movies that you wouldn't normally find in theatres.
However, my favorite experience with HOP entertainment so far is when I got to see A Star is Born a week before it came out in theatres. Honestly, if you don't know what this movie is I'm convinced you live under a rock. Directed by Bradley Cooper, and starring himself and Lady Gaga, this movie is set to sweep the award shows, big time. To have the opportunity to see such an amazing movie before it is officially released, for FREE, was an incredible opportunity. I am still freaking out about how good that movie was. I cannot wait to see it again. My friends and I routinely jam to the soundtrack. If you haven't seen it, go see it now.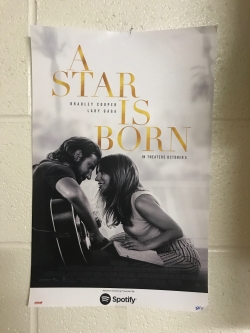 All in all, the HOP is great. I can't wait for even more opportunities to see more great films.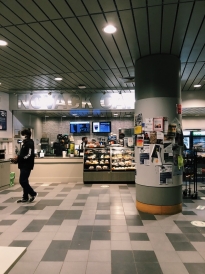 In a world where proper social distancing is so important, Novack Café has fulfilled a unique desire for current on-campus students; it's a place to study, hang out with friends, and grab a snack—all while staying COVID safe.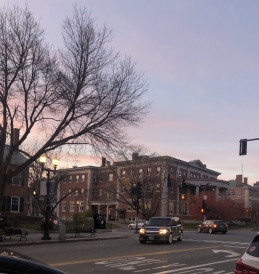 The last week of October was especially ~spooky~ as I was able to find more time than usual to enjoy my weekend with friends and the small-town-charm of Hanover.

While the student body at the College may be relatively small, students here recognize that their vote can hold a lot of weight in New Hampshire, a classic swing state.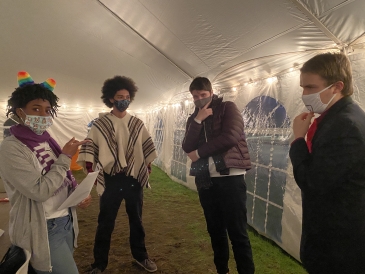 After walking around campus all day in eye-catching attire, we headed to a Murder Mystery night hosted by Phi Tau (a fraternity) in one of the tents scattered around campus.

On Friday, a few friends and I decided to take part in an event held by Collis After Dark, which organizes a lot of the student programming on-campus.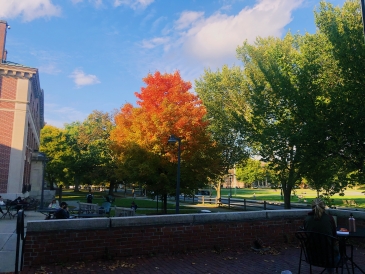 My personal visit to Dartmouth was a huge factor in my decision to apply, so in honor of Week 7, I hope this blog post can virtually illustrate some of what Dartmouth has to offer in seven images – worth 7,000 words!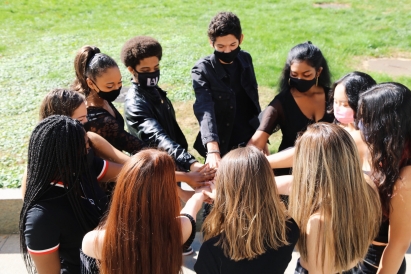 As a member of multiple performance groups on campus, I thought I'd give you a bit of background info on the opportunities here and discuss what we've been up to!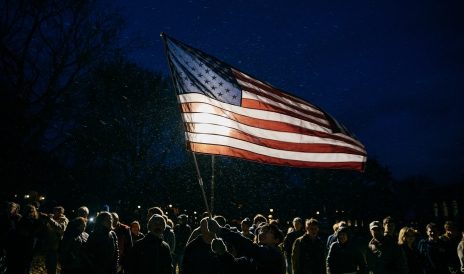 In honor of Veterans Day, I was able to interview student veteran Eugene Lovejoy '22 to hear about his experiences in the United States military and as a Dartmouth student. Read on to learn more!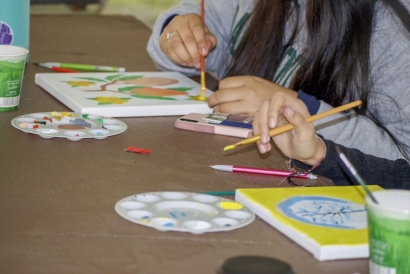 Each incoming student was assigned to one of the six houses: School House, South House, East Wheelock House, North Park House, Allen House, or the best house (West House).