You are here
« All Posts by this Blogger
Movies at the HOP
Over the summer when I was packing up and heading to college, I started to get a little scared that I was never going to see any movies in college. Okay, that's not really a normal thing to be scared of, but hey! I'm a big movie buff and LOVE going to the theatre. I was under the impression that Hanover, small little town in the middle of nowhere, was not going to have any options in terms of fine cinema. Oh, was I wrong.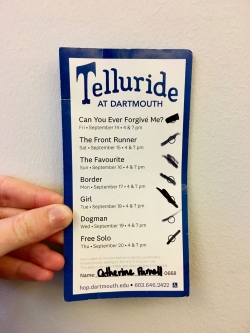 Within a day of orientation, my friends and I found a program running through the Hopkins Center for the Arts (AKA, the HOP) called Telluride at Dartmouth. Yes, you heard me right. Dartmouth brought 7 of the best films from the Telluride Film Festival to campus, and I got to see them all, months before they release in theatres. 
But that isn't even the best part. The HOP runs movies weekly, bringing in anything from big popular movies such as Crazy Rich Asians, to movies by acclaimed filmmakers such as Ulrike Ottinger. There are endless opportunites to see new movies. If you can't find what you're looking for at the HOP, you can go down Main Street to the Nugget, the small, quaint theatre in town where they also play movies that you wouldn't normally find in theatres.
However, my favorite experience with HOP entertainment so far is when I got to see A Star is Born a week before it came out in theatres. Honestly, if you don't know what this movie is I'm convinced you live under a rock. Directed by Bradley Cooper, and starring himself and Lady Gaga, this movie is set to sweep the award shows, big time. To have the opportunity to see such an amazing movie before it is officially released, for FREE, was an incredible opportunity. I am still freaking out about how good that movie was. I cannot wait to see it again. My friends and I routinely jam to the soundtrack. If you haven't seen it, go see it now.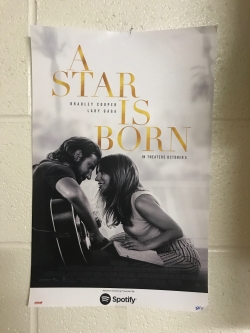 All in all, the HOP is great. I can't wait for even more opportunities to see more great films.
Dartmouth is a very outdoorsy place. However, you don't need to be involved with any outdoor clubs to fully experience the outdoors Dartmouth and the surrounding area have to offer. Sometimes, you just need a free day and some friends!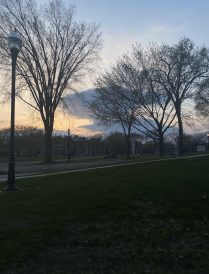 As I navigate a virtual senior spring term, I'm taking account of all of the fun ways to enjoy this term. Here's a list of three of my favorite spring activities!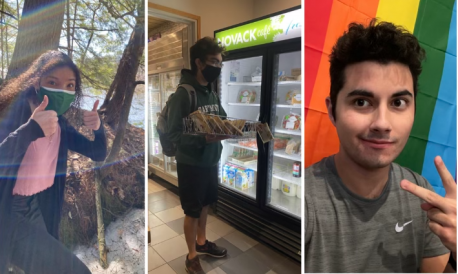 Today, I decided to walk around campus and asked my friends what their favorite aspect about Dartmouth is!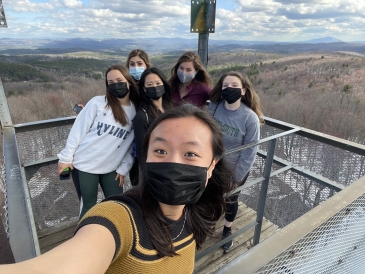 Dartmouth is home to a diverse range of students that will become your lifelong friends. For this blog post, I thought I'd interview a few of my fellow '24s to give you a glimpse into the crazy awesome people that make Dartmouth, Dartmouth!

In terms of fears about going off to college, I've noticed some recurring themes, both from my conversations with '25s and from my own experience. Read on to see my responses to some frequent questions and concerns!

As a senior, especially during times of COVID-19, there is a lot of uncertainty in my life and those of my friends.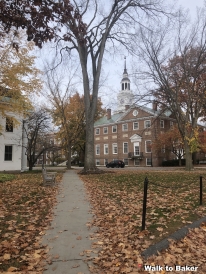 Because of the pandemic, visiting the College is not possible and can make the process of choosing a college more difficult. Therefore, I thought I would post several photos of what Dartmouth looks like to get a sense of the environment.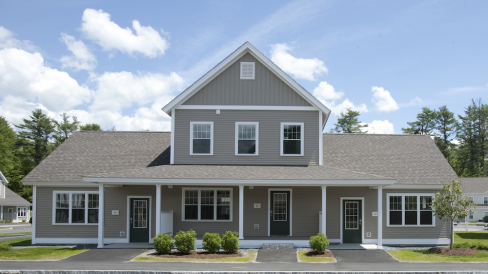 For most of my time at Dartmouth, I've been lucky enough to live on campus. Though that's all changed now that I've moved off campus to West Lebanon (or West Leb) and am now living with two graduate students.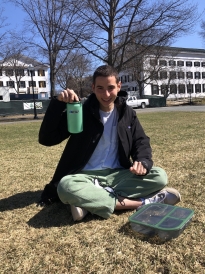 Spring has sprung in Hanover and the term feels like it's really getting off the ground with classes starting up in full swing, warmer weather, and the occasional muddy day.