You are here
« All Posts by this Blogger
Movies at the HOP
Over the summer when I was packing up and heading to college, I started to get a little scared that I was never going to see any movies in college. Okay, that's not really a normal thing to be scared of, but hey! I'm a big movie buff and LOVE going to the theatre. I was under the impression that Hanover, small little town in the middle of nowhere, was not going to have any options in terms of fine cinema. Oh, was I wrong.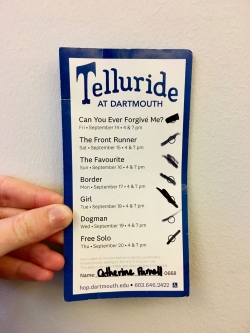 Within a day of orientation, my friends and I found a program running through the Hopkins Center for the Arts (AKA, the HOP) called Telluride at Dartmouth. Yes, you heard me right. Dartmouth brought 7 of the best films from the Telluride Film Festival to campus, and I got to see them all, months before they release in theatres. 
But that isn't even the best part. The HOP runs movies weekly, bringing in anything from big popular movies such as Crazy Rich Asians, to movies by acclaimed filmmakers such as Ulrike Ottinger. There are endless opportunites to see new movies. If you can't find what you're looking for at the HOP, you can go down Main Street to the Nugget, the small, quaint theatre in town where they also play movies that you wouldn't normally find in theatres.
However, my favorite experience with HOP entertainment so far is when I got to see A Star is Born a week before it came out in theatres. Honestly, if you don't know what this movie is I'm convinced you live under a rock. Directed by Bradley Cooper, and starring himself and Lady Gaga, this movie is set to sweep the award shows, big time. To have the opportunity to see such an amazing movie before it is officially released, for FREE, was an incredible opportunity. I am still freaking out about how good that movie was. I cannot wait to see it again. My friends and I routinely jam to the soundtrack. If you haven't seen it, go see it now.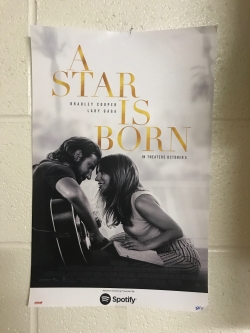 All in all, the HOP is great. I can't wait for even more opportunities to see more great films.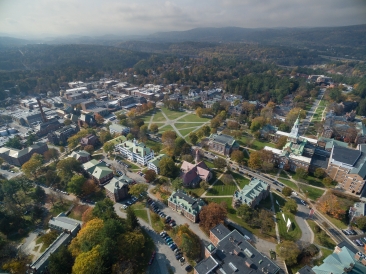 The Dartmouth Center for Social Impact (DCSI) is a hub for students seeking community service opportunities.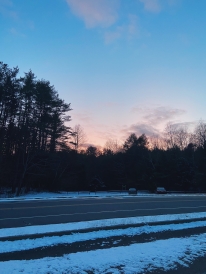 No freshman year is perfect, and I'm reflecting on a few learned lessons that I wish I knew before attending Dartmouth.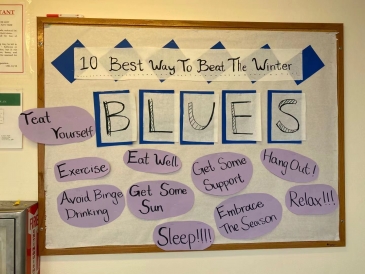 I was attracted by the opportunity to engage with first-year residents and shape their Dartmouth experiences, in addition to working with other UGAs and staff who shared my interest in helping others.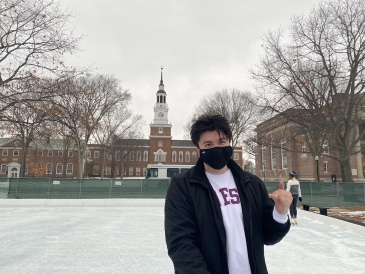 After almost a year off-campus, I came back to campus committed to the winter experience and I am simply loving it.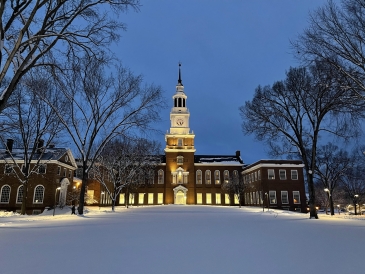 We so very wish you could step onto Dartmouth's campus yourself to witness the beauty of our winters live, but COVID-19 has made visiting campuses extremely difficult. I would love to share some of my favorite photos from this past snowy week!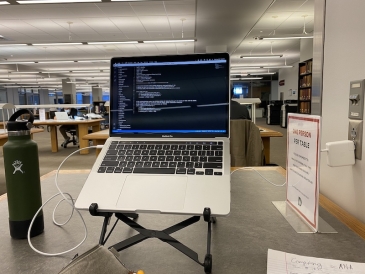 With lots of things (understandably) still closed on campus, it's nice to know that study spaces are beginning to open up again in a safe and responsible way.

From classes to extracurriculars to book club, there are endless communities to join at Dartmouth!

Take a look at a few activities I do during Winter term as an on-campus student!

In previous winters, I was able to skate on Occom Pond, usually at events with my Living Learning Community, and I'm glad to see that we're still able to take part in such winter festivities even with COVID-19 restrictions.