You are here
« All Posts by this Blogger
Movies at the HOP
Over the summer when I was packing up and heading to college, I started to get a little scared that I was never going to see any movies in college. Okay, that's not really a normal thing to be scared of, but hey! I'm a big movie buff and LOVE going to the theatre. I was under the impression that Hanover, small little town in the middle of nowhere, was not going to have any options in terms of fine cinema. Oh, was I wrong.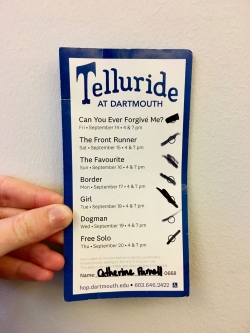 Within a day of orientation, my friends and I found a program running through the Hopkins Center for the Arts (AKA, the HOP) called Telluride at Dartmouth. Yes, you heard me right. Dartmouth brought 7 of the best films from the Telluride Film Festival to campus, and I got to see them all, months before they release in theatres. 
But that isn't even the best part. The HOP runs movies weekly, bringing in anything from big popular movies such as Crazy Rich Asians, to movies by acclaimed filmmakers such as Ulrike Ottinger. There are endless opportunites to see new movies. If you can't find what you're looking for at the HOP, you can go down Main Street to the Nugget, the small, quaint theatre in town where they also play movies that you wouldn't normally find in theatres.
However, my favorite experience with HOP entertainment so far is when I got to see A Star is Born a week before it came out in theatres. Honestly, if you don't know what this movie is I'm convinced you live under a rock. Directed by Bradley Cooper, and starring himself and Lady Gaga, this movie is set to sweep the award shows, big time. To have the opportunity to see such an amazing movie before it is officially released, for FREE, was an incredible opportunity. I am still freaking out about how good that movie was. I cannot wait to see it again. My friends and I routinely jam to the soundtrack. If you haven't seen it, go see it now.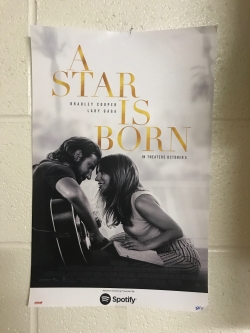 All in all, the HOP is great. I can't wait for even more opportunities to see more great films.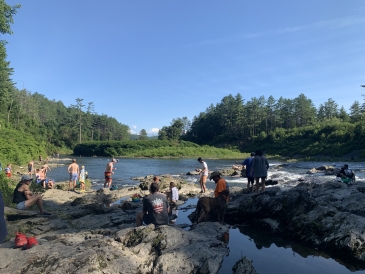 Curious to see what a week in the life looks like during sophomore summer?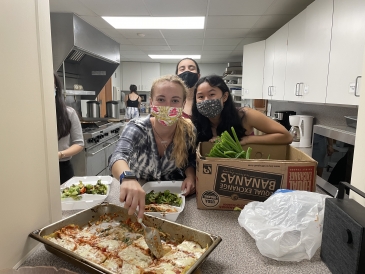 One of my favorite things about being involved in Greek life is the many ways to give back to the community.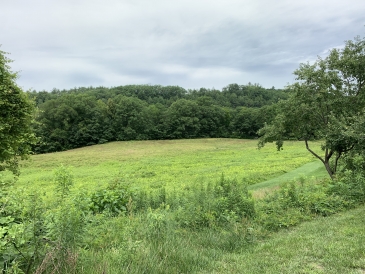 My Sophomore Trips (STRIPS) experience has reminded me of Dartmouth's unique sense of place. How many colleges have their own organic farm?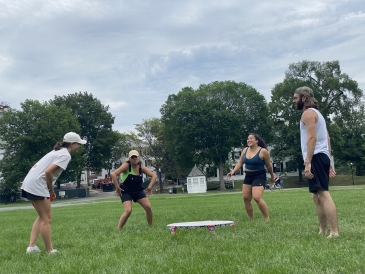 As a member of Dartmouth's Native community, just a few weeks into my sophomore summer, we've been busy revitalizing our community and making Dartmouth, once again, feel like home.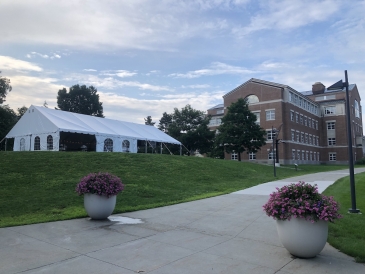 Dartmouth just resumed in-person tours for the first time since the winter of 2020! We had a fantastic opening week of welcoming visitors back to campus to explore the beautiful grounds and meet our fantastic tour guides.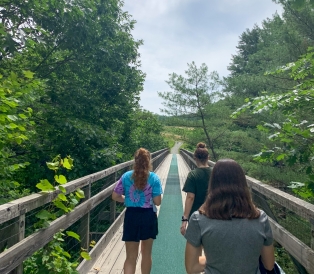 "Sophomore summer" is a short and sweet phrase, but explaining it to my friends and family back home has always been difficult. Let's break it down!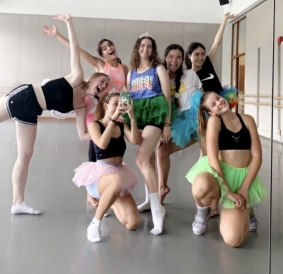 Sophomore Summer is certainly the time to try new things at Dartmouth!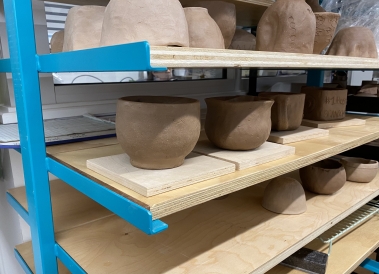 Pottery at the HOP is just one among many free, affordable activities Dartmouth has to offer.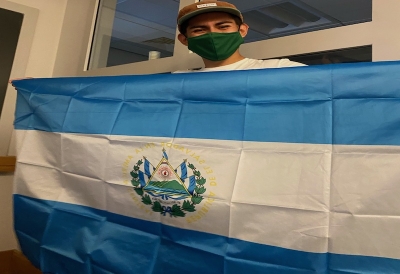 In my time at Dartmouth, I have always felt comfortable expressing my latinx identity. Here's why!