« All Posts by this Blogger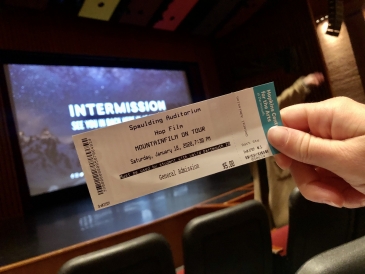 Mountainfilm
The HOP offers a lot of cool events, including both concerts and movies. Many times, they will bring in film festivals that are on tour. This past weekend, Mountainfilm came, and a couple of my friends from the club lacrosse team and I decided to go. I personally had never heard of Mountainfilm, but others had. It sounded like fun! With our student IDs were able to get tickets for $5 each. While the theatre was mostly filled with students, there were a lot of people there from the community as well.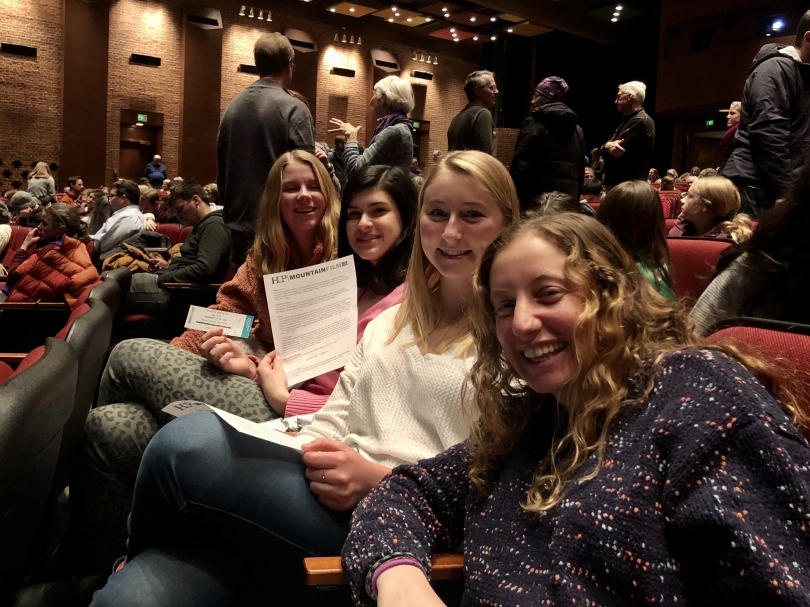 Mountainfilm is a collection of short films about the strength and ingenuity of the human spirit. There were approximately 10 short films, ranging from 3 to 30 minutes about everything from breaking heteronormativity in Native American pow wows to extreme alpine skiing in Alaska. One of my personal favorites was about a blind kayaker named Lonnie who helps blind veterans regain their since of freedom by learning to kayak on the rapids. The film chronicled his life and his family and showcased several other blind kayakers who had been impacted by Lonnie. It was truly impactful and made me reflect on what it means to be truly happy and fulfilled in life. It was fabulous.
Being at Dartmouth has exposed me to all these different outlooks. For me, it was another opportunity to reflect on the importance of our relationship with Earth. Before Dartmouth I had never had the opportunity to truly appreciate nature and everything it has to give us. If not for Dartmouth, I wouldn't have been aware of opportunities like Mountainfilm.