« All Posts by this Blogger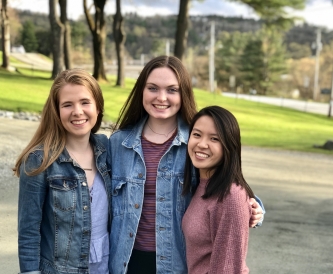 Meeting the Parents!
For those not from nearby, college is the first time a lot of us are away from our families for a long while. Luckily, Dartmouth has First Year Family Weekend, which is dedicated, as you might guess, to first-year families coming to visit campus.
This past weekend was First Year Family Weekend! I was so excited to see my parents; they came up Thursday night and left Sunday morning, so I spent the whole week before getting ahead on homework, wanting to spend as much time with them as I could. It ended up being a lot of fun!
My parents had only been to Hanover before to move me in, so they weren't accustomed to the area. They drove all up and down the highways of New Hampshire and Vermont, taking in the beauty of the Northeast. We really got a chance to explore the Upper Valley together.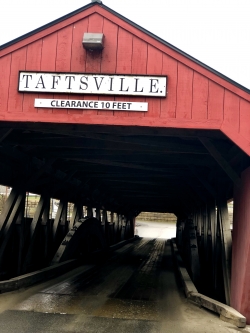 One of the cool parts of parent's weekend is getting to meet other people's parents. I had heard so much about my best friend's families and now I finally got to meet them!
The last night my parents were here they took me and two of my friends, Kelley and Christin, out to dinner at Worthy Kitchen, a great restaurant in Woodstock, Vermont. Their parents hadn't been able to make it to Dartmouth due to other commitments, so I took them out to dinner with my parents! My mom and dad were both so excited to meet these friends of mine that they had heard so much about.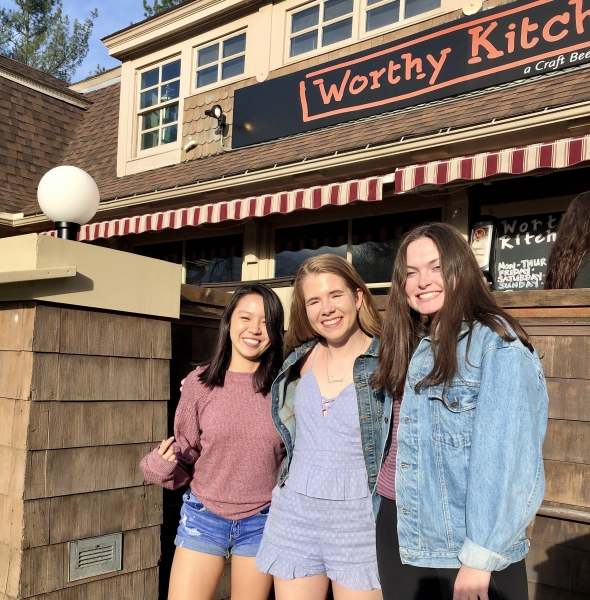 Woodstock, Vermont is a cute little town about 20 minutes away, tucked into the rolling mountains of Vermont. My parents were obsessed. They couldn't stop talking about how cute it was. When I told them that I wanted to go to Woodstock for dinner, they were ecstatic. Worthy Kitchen itself was a unique, vibey, walk-up-and-order restaurant that I was really excited to try. It was even more exciting to be able to introduce two of my best friends to my parents.
Overall, though this weekend was a whirlwind, it was so exciting to get to see my parents and get to meet everyone else's. My parents were so happy to get to see a little of what my life is like here at Dartmouth, and I was so happy to see, in Hanover, a little bit of home.