« All Posts by this Blogger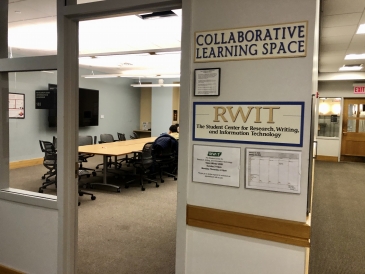 The Institute for Writing and Rhetoric at Dartmouth
There are a lot of myths surrounding college writing—how it's indefinitely harder than high school writing, how daunting it is, how it's a whole different ball game. It is true, the transition from high school writing to college writing can be tough. You're forced to think outside of the tradition five-paragraph model and see writing in a new way, as a vessel for ideas, instead of a formula for success.
Thankfully, Dartmouth offers RWIT, otherwise known as the Institute for Writing and Rhetoric, where any student can receive help throughout the writing process, for any type of writing. Open 5 days a week, RWIT is a space where students can receive guidance from peer tutors. During finals, RWIT even offers additional hours (RWIT Up Late) and various informational sessions about topics like writing 10+ page papers, which help students at the most stressful point in the term. While the clientele are mostly freshmen, since they are in the first-year writing program, any student can get help.
As an RWIT tutor myself, I work 4 to 5 hours a week holding tutoring sessions with my peers. Additionally, we have RWIT tutors working as Writing Assistants with certain writing classes in the first-year writing program to give students additional framework for guidance. We also work on committees within the organization, including some working on inclusivity and accessibility, public relations, and hiring.
Anyone can apply to be an RWIT tutor during the winter and spring terms! It is a great job that has paid off not only in terms of compensation, but also for my own writing. I believe that being an RWIT tutor has bettered my writing already and will only continue to do so in the future, as I will be forced to critically think about writing in different ways throughout my time as a tutor.