« All Posts by this Blogger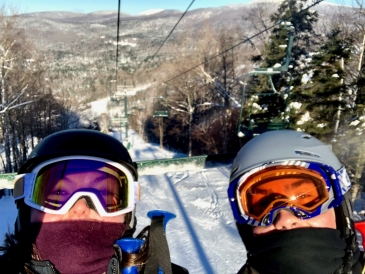 How to hit the slopes: Dartmouth Skiway 101
I had been to the skiway in the fall as part of my First Year Trip, but now that it's winter, it's covered in snow! That means it's ski time!
As soon as I got the chance I was ready to go hit the slopes. I rented my skis for the season and got them fitted at the end of the last term. I got together all the accessories including helmets and goggles, and then I was good to go. The bus leaves from Baker-Berry library every hour on the hour on weekends. It drops you off at the Dartmouth Skiway, in front of the lodge that you can get food and rent skis at. There are two mountains to choose from, each with its own web of slopes and runs. Though the snow is kind of icy, the runs are so much fun. And, more importantly, the view from the top is nothing short of incredible.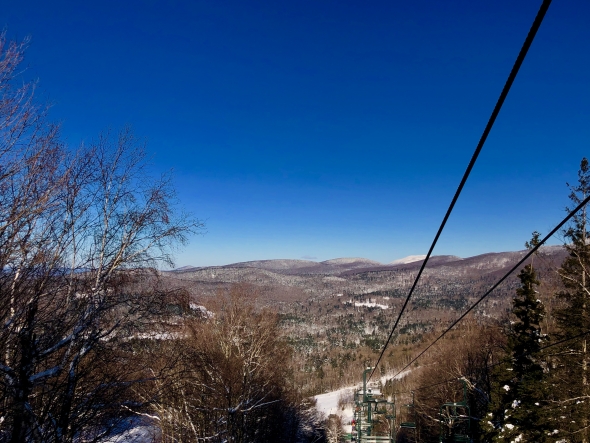 Skiing is definitely the best way to enjoy the cold. And to be honest, it was freezing. Albeit, it was a good kind of freezing. The kind where it's just cold enough such that you feel it, but not immobilizing. However, I'm really glad I decided to buy a ski mask at the lodge before heading out…my poor face definitely needed some protection from the wind.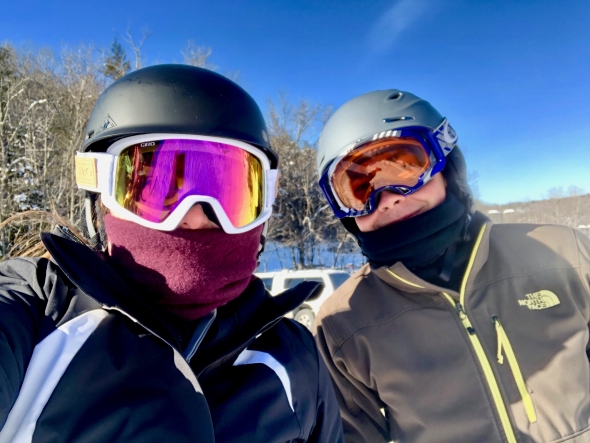 After a long day, my friend Emory and I hit the lodge to indulge in a nice post-ski snack – a burger and fries. We enjoyed our meal as we looked out the window, facing the mountain as the skiers came down. I will say, the burger was pretty fantastic, or maybe I was just really hungry. Either way, I enjoyed it.
It's so easy to ski here, the mountain is only a quick and scenic bus ride away. So many people do it. It's tons of fun running into friends and people you know on the slopes! And it's a great way to stay active and have fun in the dead of winter. It was so worth the hassle of carrying my skis all the way from my dorm to the bus stop. All in all, Dartmouth Skiway? 10/10 recommend.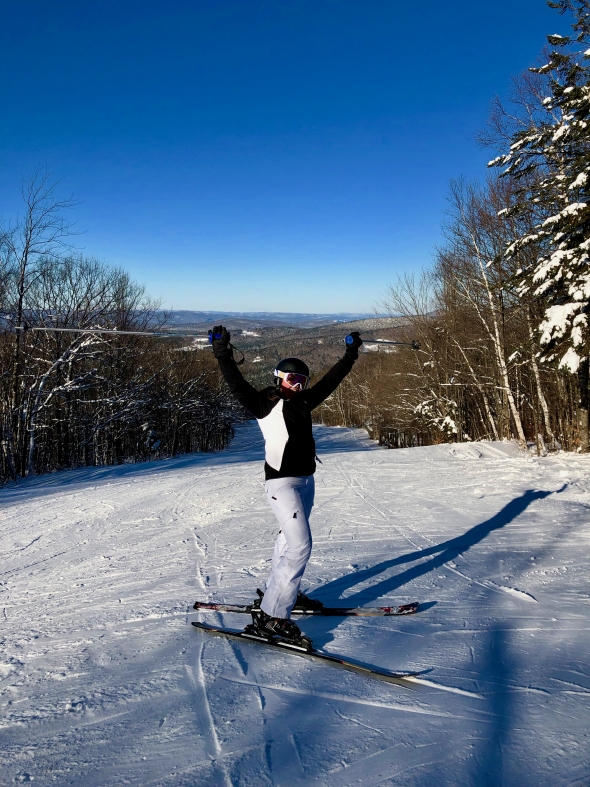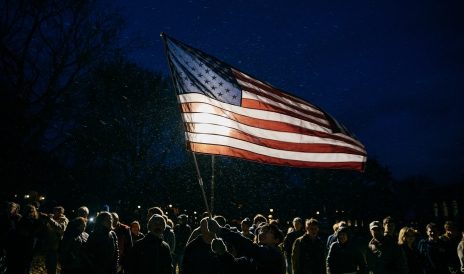 In honor of Veterans Day, I was able to interview student veteran Eugene Lovejoy '22 to hear about his experiences in the United States military and as a Dartmouth student. Read on to learn more!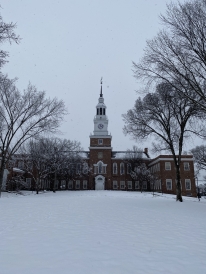 As we near a Fall term that is shaping up very differently than any previous term, I'd like to take a moment to reflect on 20W... the last time I was on campus, and the first time I truly hit my stride at Dartmouth.

How would I describe experiencing the four seasons at Dartmouth?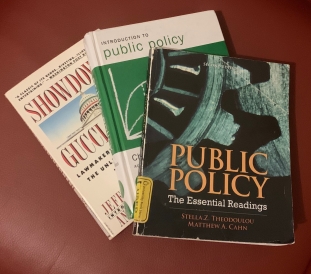 One of the most interesting classes I have taken so far at Dartmouth has been PBPL 5: Introduction to Public Policy, which is taught by Professor Charles Wheelan.

I have written a few posts about transitioning to the Northeast weather, but after this winter term, I thought I would talk about how I stayed active outside this year! If you're nervous about everything snow at Dartmouth, I hope this helps!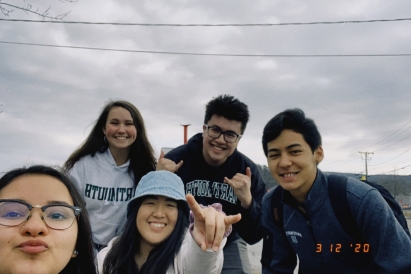 Even if I won't see my fellows NADs (our powerful Indigenous community), Questies (Questbridge ʻ23s represent!), and First-Generation Low-Income (FGLI) folks for a little while, you should all know that you make Dartmouth a wonderful place to be. 

Here are a few of my photos that I think show unique aspects of my Dartmouth experience — the views, fun times, and friends!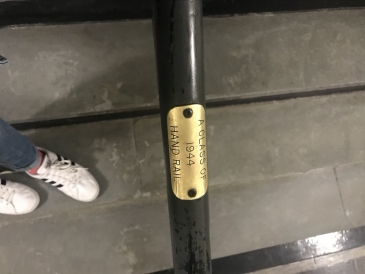 When I think of "old" at Dartmouth, I think of the many parts of campus that are rich in history. So this week, I went around to a couple of locations on campus to capture some of the historical parts of campus and their history.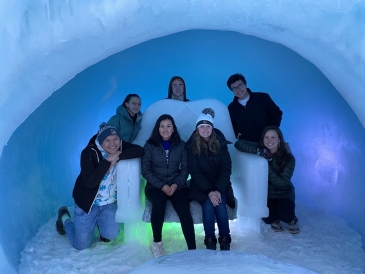 It's almost the end of my first winter here in Hanover, but that doesn't mean my friends and I didn't hop on the opportunity to go check out some ice castles an hour and a half north of us.