« All Posts by this Blogger
Home Sweet Home
I wake up quickly and eagerly. It's the start of fall in Hanover and the first day of classes.
I hurriedly throw on my running clothes, grab my mask, and fly outside. The sun is starting to barely peak through the trees.
Fall is typically full of hustle and bustle around Hanover but now it's…quieter. Students are holed up in their dorms, adhering to Dartmouth's 14-day quarantine policy. On my run, I see a few other fellow students getting in their dose of fresh air, all masks up and 6 ft apart. We're all just trying to get through this—together.
And that's the key: together. As I run through the trails along the river, I start to reflect.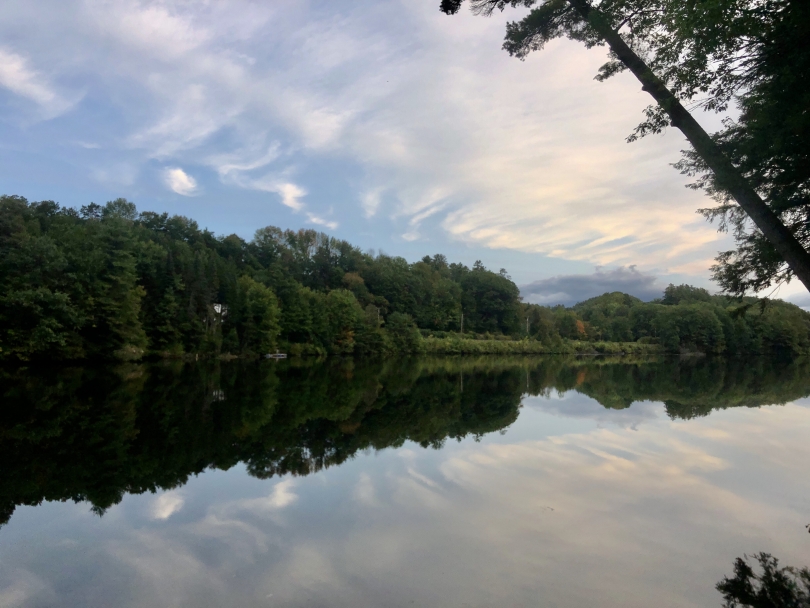 This pandemic is hard. But I am grateful that I have the support system that I have gotten through my experience Dartmouth.
Ever since I got to Dartmouth the very first time (two years ago, exactly), I have felt at home. I wouldn't trade the friends that I've made or the community that I've joined for anything in the world. Through times of hardship, I know that we're all in it together. There's something special in the water here, and I'm so glad I drank it.
I finish my run by crossing the Green, in front of the classic view of the Baker-Berry bell tower. The sun is shining brighter now, and I'm ready for my first day of class. Many things have changed, but some things are still constant. I'm home.