You are here
« All Posts by this Blogger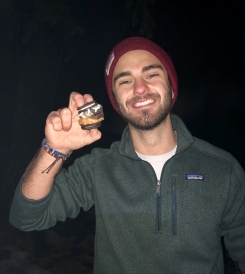 Hikes, Snow, and Lots S'more!
What's the best way to spend a Sunday afternoon at Dartmouth?
~besides getting all your work done in the library~
...going on a hike!
After a fun and eventful homecoming weekend my friend Talia and I decided to go on a hike with Cabin and Trail, a sub club of the Dartmouth Outing Club (DOC). We chose the s'mores sunsike up Wright Mountain. Wright is 30 minutes north of Hanover in a small town called Bradford, Vermont. Though we missed the actual sunset since we got started a little late, it still ended up being a ton of fun. Why?
SNOW! Like real, actual snow. Snow that got thicker as we got closer to the summit view. I definitely wasn't prepared for this and was wearing the wrong shoes so my feet got really cold and wet really quickly. Yikes.
(Disclaimer: I know that this winter is going to be rough. Yes I'm scared. Please don't make fun of me I'm just trying to survive the weather here.)
Once we got the top it was pitch dark. All we could see were tiny lights of residences along the mountains ahead of us. It was really beautiful.

Then it was time for the best part. S'mores!
Once we got the fire started and broke out the goods, we started roasting.
Though we didn't get to see the sunset we planned to see, all in all it was a fabulous, chill, and relaxing hike. It was a great time to wind down, enjoy the beauty of the Upper Valley (and of the s'mores, lol), and relax. 10/10. Highly recommend.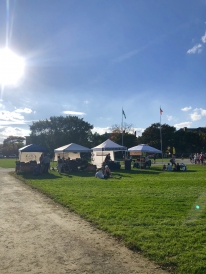 Students are basking in the sunshine, community members are walking their magnificent dogs, and families are playing the good old game of frisbee.

Melissa Barales-Lopez
2022
Springtime has arrived at Dartmouth and that means over the next ten weeks New Hampshire will get greener and greener. Spring term is an exciting time, especially because of the snow-free hiking opportunities.
Kirsten Gillibrand '88 is the first Dartmouth alumna to win election to Congress, and she has represented New York in the United States Senate since 2009.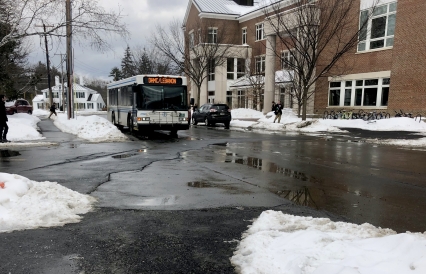 Whether it be for research at the Dartmouth Hitchcock Medical Center (DHMC) or if you just need to get out into Norwich or White River Junction to have some fun with friends, the AT has got your back.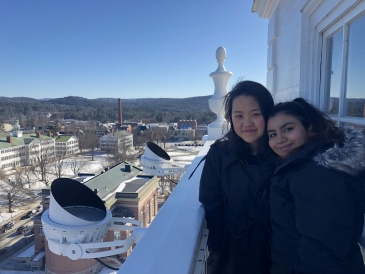 Every term, Dartmouth has one big, traditional weekend celebration. The big event of every winter term is Winter Carnival.

I was nervous about the writing requirements when I came to Dartmouth. In high school, I almost never deviated from the 5-paragraph essay structure.
The first time I ever stepped into a pair of skis was last Saturday, at the beginning of my first ski lesson at the Dartmouth Skiway.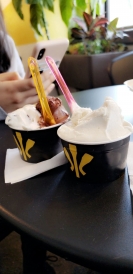 Hanover may be a small town, it is brimming with numerous restaurants, cafes, and eateries that serve a wide variety of dishes. Here are my favorites: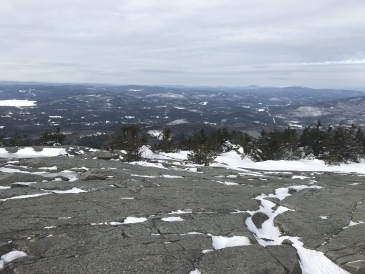 Coming to Dartmouth, my experience with the outdoors was very limited. I had only camped out once and went hiking for the first time on my First-Year Trip.