You are here
« All Posts by this Blogger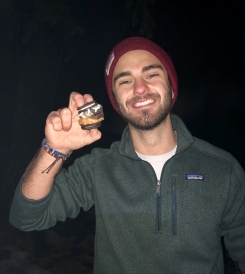 Hikes, Snow, and Lots S'more!
What's the best way to spend a Sunday afternoon at Dartmouth?
~besides getting all your work done in the library~
...going on a hike!
After a fun and eventful homecoming weekend my friend Talia and I decided to go on a hike with Cabin and Trail, a sub club of the Dartmouth Outing Club (DOC). We chose the s'mores sunsike up Wright Mountain. Wright is 30 minutes north of Hanover in a small town called Bradford, Vermont. Though we missed the actual sunset since we got started a little late, it still ended up being a ton of fun. Why?
SNOW! Like real, actual snow. Snow that got thicker as we got closer to the summit view. I definitely wasn't prepared for this and was wearing the wrong shoes so my feet got really cold and wet really quickly. Yikes.
(Disclaimer: I know that this winter is going to be rough. Yes I'm scared. Please don't make fun of me I'm just trying to survive the weather here.)
Once we got the top it was pitch dark. All we could see were tiny lights of residences along the mountains ahead of us. It was really beautiful.

Then it was time for the best part. S'mores!
Once we got the fire started and broke out the goods, we started roasting.
Though we didn't get to see the sunset we planned to see, all in all it was a fabulous, chill, and relaxing hike. It was a great time to wind down, enjoy the beauty of the Upper Valley (and of the s'mores, lol), and relax. 10/10. Highly recommend.
While I am far from a connoisseur, I wanted to share three favorites.
As a religion major, I am captivated by Portugal's complex religious history and was eager to learn more about the country on the ground.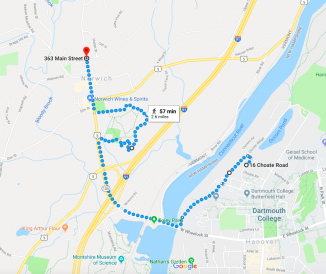 My high school track days may be over, but I came to Hanover knowing I wanted to keep running, for the sake of fitness as well as my mental well-being.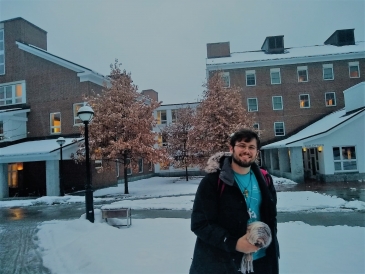 It houses 342 undergraduates, distributed between the various Living Learning Communities.
It's 3AM – a long night of studying nears its end, and my fading mental capacity beckons me to the cozy comfort of my bedsheets.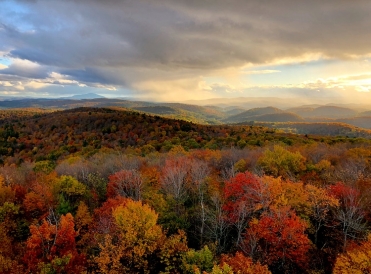 This particular weekend my friends and I decided to hike Gile Mountain, a trail near campus to a tower which gives an incredible view.

I have known a simple fact for most of my academic life: I would rather take an exam than write a paper.
Maybe because I literally have a tattoo of a mountain, or just because I like the outdoors, I find myself going on lots of hikes and really liking to explore the wilderness around campus.
During my time in Edinburgh, I am able to take six weekend trips to visit different countries (seven, if you count my trip back to Hanover for Homecoming).