You are here
« All Posts by this Blogger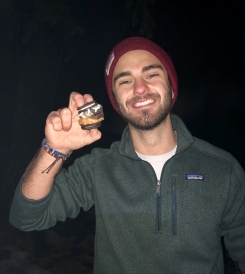 Hikes, Snow, and Lots S'more!
What's the best way to spend a Sunday afternoon at Dartmouth?
~besides getting all your work done in the library~
...going on a hike!
After a fun and eventful homecoming weekend my friend Talia and I decided to go on a hike with Cabin and Trail, a sub club of the Dartmouth Outing Club (DOC). We chose the s'mores sunsike up Wright Mountain. Wright is 30 minutes north of Hanover in a small town called Bradford, Vermont. Though we missed the actual sunset since we got started a little late, it still ended up being a ton of fun. Why?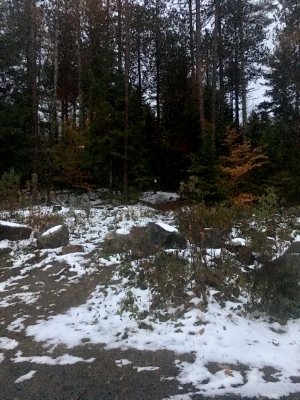 SNOW! Like real, actual snow. Snow that got thicker as we got closer to the summit view. I definitely wasn't prepared for this and was wearing the wrong shoes so my feet got really cold and wet really quickly. Yikes.
(Disclaimer: I know that this winter is going to be rough. Yes I'm scared. Please don't make fun of me I'm just trying to survive the weather here.)
Once we got the top it was pitch dark. All we could see were tiny lights of residences along the mountains ahead of us. It was really beautiful.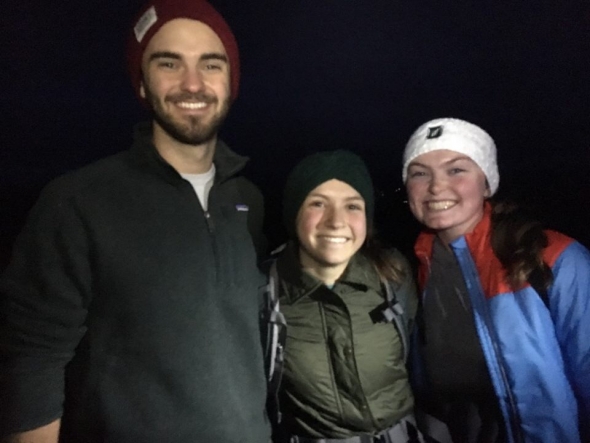 Then it was time for the best part. S'mores!
Once we got the fire started and broke out the goods, we started roasting.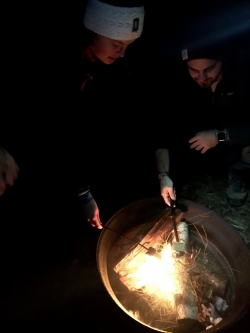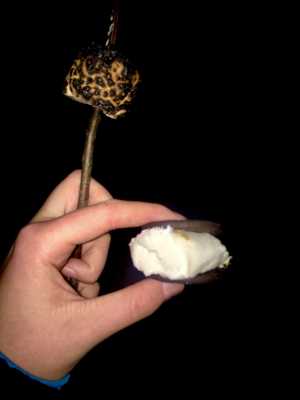 Though we didn't get to see the sunset we planned to see, all in all it was a fabulous, chill, and relaxing hike. It was a great time to wind down, enjoy the beauty of the Upper Valley (and of the s'mores, lol), and relax. 10/10. Highly recommend.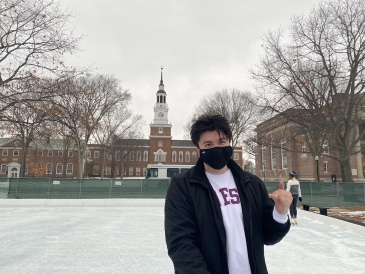 After almost a year off-campus, I came back to campus committed to the winter experience and I am simply loving it.

In previous winters, I was able to skate on Occom Pond, usually at events with my Living Learning Community, and I'm glad to see that we're still able to take part in such winter festivities even with COVID-19 restrictions.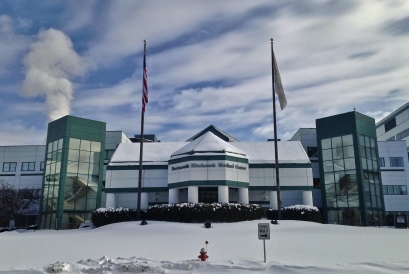 Dartmouth's Center for Social Impact has several opportunities for students to be involved with the Upper Valley. This year, I have the privilege to be involved in Foundations, a first-year program, and can't wait for other opportunities!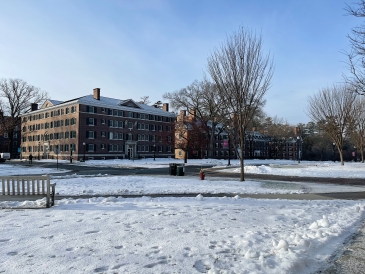 Since Dartmouth is on the quarter system, each season feels like a distinctly different chapter of my time here in college. Hanover has truly transformed over the past weeks: from deep shades of red to a white blanket of snow all around.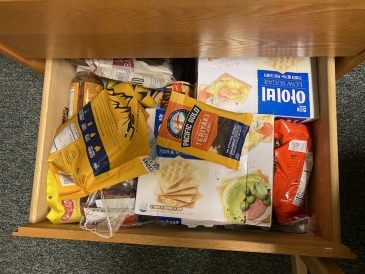 Not only has Dartmouth Dining Services been trying their best to make the food good, they've been trying their hand at all sorts of different kinds of food—things I never thought I would see in Hanover, much less Hanover during a lockdown.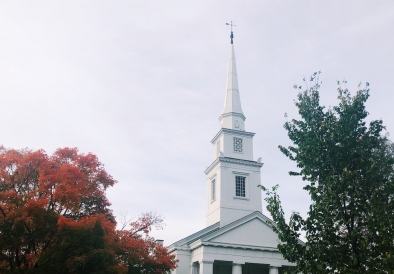 However you choose to practice (or not practice) faith on campus, there will be people to accept and support you through that journey.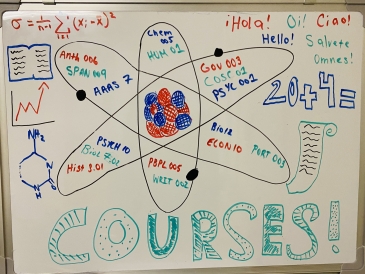 Are you interested in learning more about how a new college student elects courses? Look no further, because today we are talking about freshman course selection!

Hanover may be in a rural location, but we are far from isolated. In the summer of 2019, my close friends were able to shake hands with President Joe Biden and take selfies with Vice President Kamala Harris.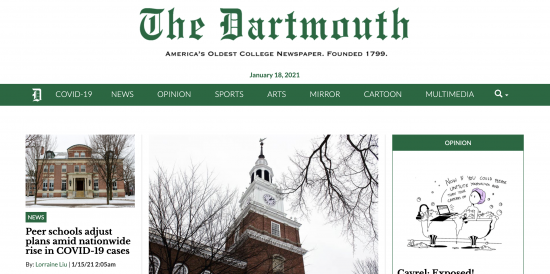 America's oldest college newspaper is here! The Dartmouth is an independent organization and a method of information for members of the Dartmouth community. It has enabled me to grow as a writer and work alongside talented and passionate writers.