« All Posts by this Blogger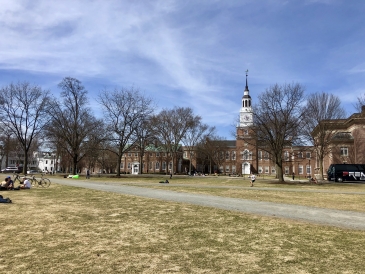 Here Comes the Sun!
Spring in Hanover is a little weird. When you first get back to campus after spring break, it's cold enough that it still feels like winter. Then, in the next two to three weeks, the weather undergoes a wild rollercoaster of temperatures that I thought was impossible for anywhere but Texas. When it's rainy, cold and cloudy, people go to the library to get work done. When it's 70 degrees and sunny, the halls of Baker-Berry are empty; the entire campus is outside.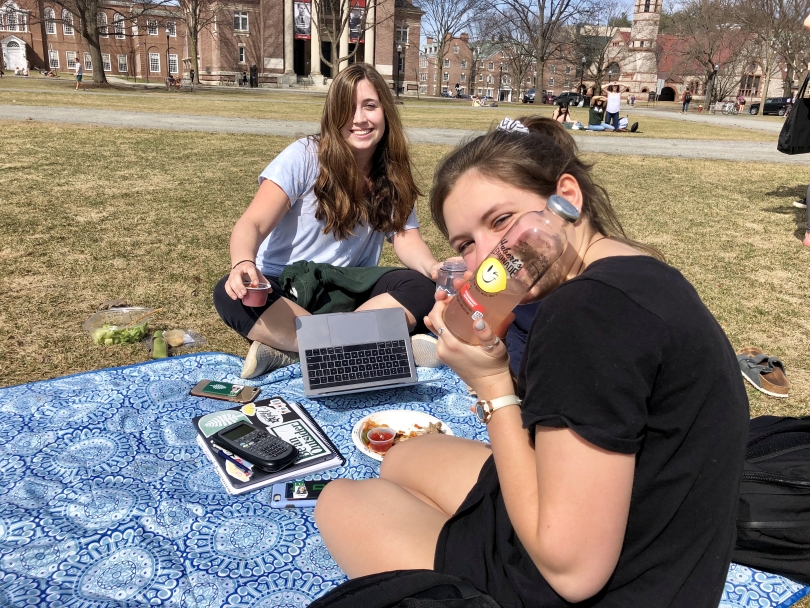 Last Saturday we had our record high temperatures of the 2019 year. You wouldn't believe how many people were packed on the Green—I had never seen that many people outside, on the Green, at the same time. There was a volleyball net and at least 25 games of spike ball. Students were having picnics, students were laying in hammocks, and some very strong-willed students were attempting to do some work. There was even a concert on the steps of Dartmouth Hall put on by the alumni of the acapella group, the Dartmouth Aires. You could hear their voices ring all the way across the other side of the Green.
Here at Dartmouth, everyone seems to take advantage of the beauty of the outdoors. Very few people were inside. Though I'm sure everyone had their own studies they needed to get to, everyone was still enjoying themselves. It was as if everyone had just decided to suspend their work for the day. Sometimes, mental wellbeing is as important, if not more important, than studying. It is important to maintain a healthy balance. If you looked around campus, everyone seemed so incredibly, and genuinely, happy.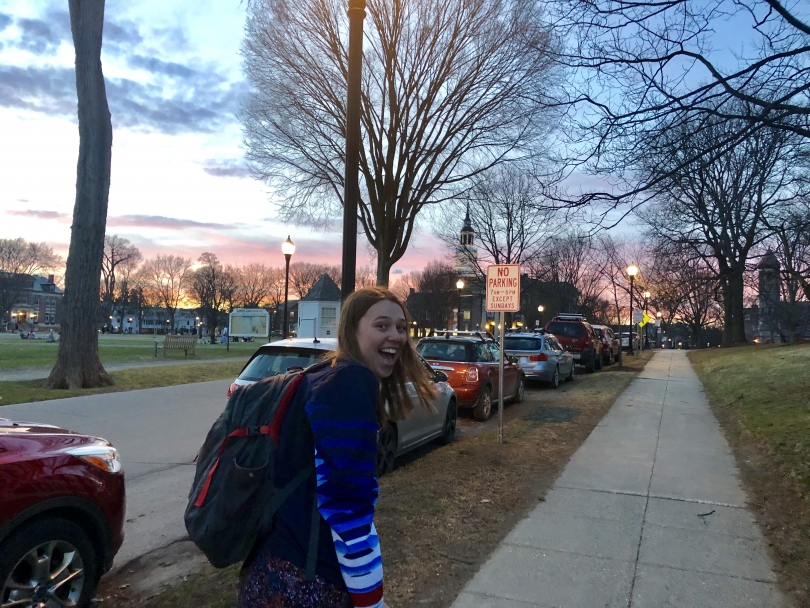 At the end of the day, I was sitting at the top of the steps of Dartmouth Hall so that I could soak in the last remaining rays of sun before it dipped beneath the buildings. As if it couldn't get any better, the sky decided to grace us with an incredible sunset. The sun slowly went down, turning the sky into an array of beautiful colors, as we blasted feel-good music from my friend's mini speaker. It was truly a wonderful day.
Spring is here!