« All Posts by this Blogger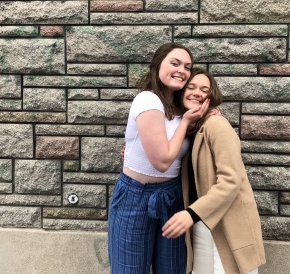 Great Place, Even Greater People
In the past two weeks I have frequently received the same question: What was your favorite/most memorable part of freshman year?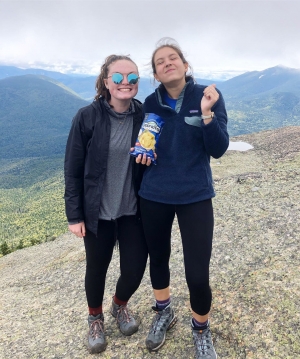 And at first, I never really know what to say. Freshman year was a beautiful, chaotic whirlwind, and so many things have happened that I will love and cherish forever. I could talk about trips and my incredible introduction to campus through the experience of the outdoors. I could talk about the awesome classes I got to take, the quaintness of my freshman dorm, or the experiences and opportunities I was able to take advantage of, both academic and extracurricular. I could talk about all the fun I had at Green Key and Winter Carnival, or the immense swelling of pride that I felt as I ran around the Homecoming bonfire.
However, I would be lying to myself if I didn't talk about the people that I met­­­­ — those people that made freshman year so awesome. The people here at Dartmouth are quite incredible; everyone here is so unique. Thankfully, I've been fortunate enough to meet my very best friends within this Dartmouth community — best friends that I think, and hope, will last me for life.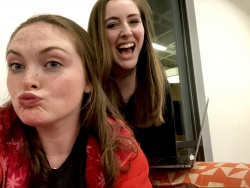 Trips was a huge part of that. Though not everyone is as lucky as I was, two of my very best friends on this campus were on my freshman trip. But as the year went on, with an open heart, and mind, I met so many more people that have truly altered my Dartmouth experience for the better. I am still continuing to meet more and more people. In fact, I met another one of my now best friends, Ally, last year, halfway through spring term. We had (almost) an entire year of college life to catch each other up on, but now, we're taking on Dartmouth together.
Maybe it's something about being in the middle of the woods, or maybe it's the stellar work done by admissions. Not sure. But either way, there is something about relationships formed at Dartmouth, that at least for me, just hit different. Dartmouth is an amazing school, and I love it with all my heart. But truly and honestly, it would be nothing if not for the people. These people, and this community are undoubtedly what make Dartmouth so special to me.