« All Posts by this Blogger
Experiential Learning: Nordic Ski Style
This term is cold. It is 2019 winter and I'm just here trying to survive, but in the meantime, I've been learning all about how to have fun in the snow.
Last Friday my history professor, Professor Monahan, took a whole group of us down to the golf course near Occom Pond to Nordic ski. Professor Monahan is visiting professor from the University of New Mexico, but she's also a Dartmouth alum. When she was in her first year here, her Russian professor took her class out to Nordic ski, and from then on it has become a lifelong hobby of hers.
She wanted to be able to pass that down to another generation of students, many of whom, like me, have had little access to snow time activities (there's not a lot of opportunities to go skiing in Houston, TX). It was deemed "experiential learning" by the university, and all costs were covered by the history department. Score!
When we're not learning Nordic skiing, Professor Monahan is teaching my writing seminar on Catherine the Great, in the history department (yes, I know, my name is Catherine, yes I'm taking this class on her, yes I get this a lot). We headed over to the golf course right after class, and on the way, Professor Monahan told us about the history of Nordic skiing in Russia.
I've never cross country skied before, but let me tell you it's so much fun. They aren't like regular skis where you clip these huge clunky books into these huge and heavy skis; these skis are light, thin, and the boots simply slip in at the toe. When you move you can walk or run somewhat normally, except you are gliding on skis through the snow. It is truly a blast. Plus, you get to experience Hanover in its prime – aka, when it's covered in snow.
I mean overall, it wasn't the worst place to spend a Friday afternoon. Hey, I might've found a new hobby!
Once a week, you have lab, which varies in length, activity, and rigor based on the specific class.
If I have a question, the dilemma isn't usually in finding someone to ask, but rather choosing who to ask!
Our project for ENGS 71 is to design a structural system for the tiny house which will be built at the Organic Farm this coming fall.
Taught by two professors, "What's in Your Shoebox" encourages students who studied abroad, like me, to take the time to unpack the lessons and experiences we had while away from campus.
As I have progressed through my time at Dartmouth, I have seriously considered minoring in economics, public policy, and/or education.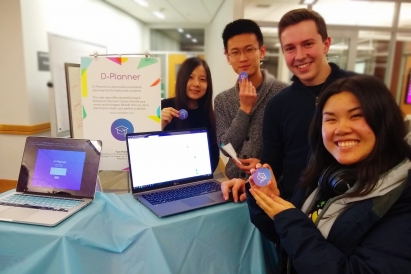 It's the DALI Lab, where any student can apply to become a collaborator and work with non-profits, startups, or even students and professors who won the Pitch event and got their ideas into the lab!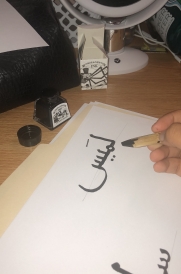 Every Thursday students who study or are interested in Arabic converge in the lounge of Bartlett Hall to discuss topics related to the various cultures of the Middle East and North Africa over sweets, biscuits, and Moroccan tea.

There is Mardi Gras down south, Carnivals north into Canada, but here in Hanover the weekend before Lent doesn't really have anything special most years. Most. This year, we held the party of a lifetime.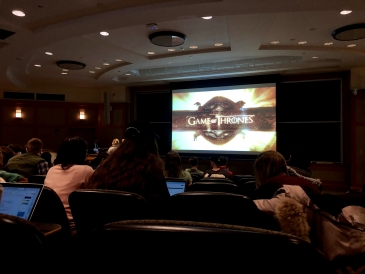 Game of Thrones. Global phenomenon. Final season coming up soon, April 14th. What better way to prepare than taking a whole class devoted to Game of Thrones itself?