« All Posts by this Blogger
Experiential Learning: Nordic Ski Style
This term is cold. It is 2019 winter and I'm just here trying to survive, but in the meantime, I've been learning all about how to have fun in the snow.
Last Friday my history professor, Professor Monahan, took a whole group of us down to the golf course near Occom Pond to Nordic ski. Professor Monahan is visiting professor from the University of New Mexico, but she's also a Dartmouth alum. When she was in her first year here, her Russian professor took her class out to Nordic ski, and from then on it has become a lifelong hobby of hers.
She wanted to be able to pass that down to another generation of students, many of whom, like me, have had little access to snow time activities (there's not a lot of opportunities to go skiing in Houston, TX). It was deemed "experiential learning" by the university, and all costs were covered by the history department. Score!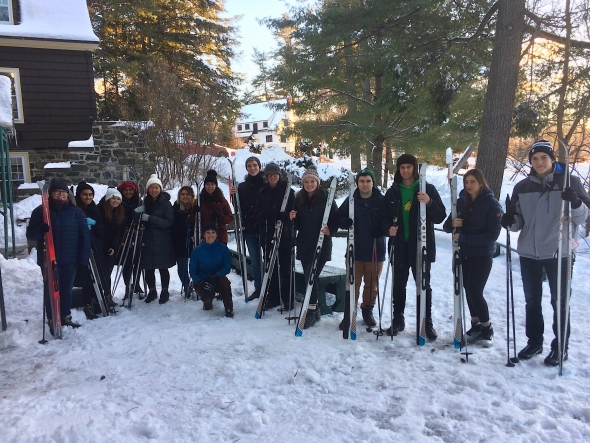 When we're not learning Nordic skiing, Professor Monahan is teaching my writing seminar on Catherine the Great, in the history department (yes, I know, my name is Catherine, yes I'm taking this class on her, yes I get this a lot). We headed over to the golf course right after class, and on the way, Professor Monahan told us about the history of Nordic skiing in Russia.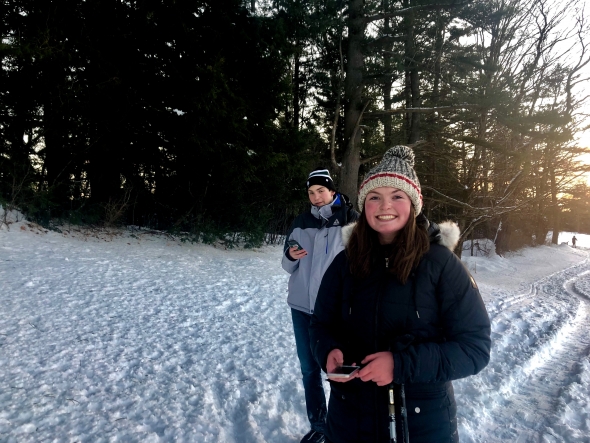 I've never cross country skied before, but let me tell you it's so much fun. They aren't like regular skis where you clip these huge clunky books into these huge and heavy skis; these skis are light, thin, and the boots simply slip in at the toe. When you move you can walk or run somewhat normally, except you are gliding on skis through the snow. It is truly a blast. Plus, you get to experience Hanover in its prime – aka, when it's covered in snow.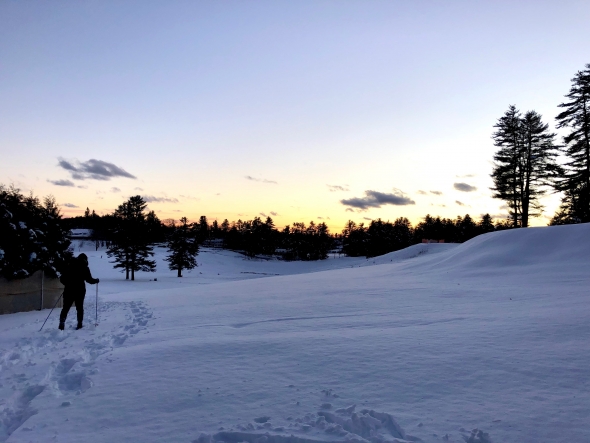 I mean overall, it wasn't the worst place to spend a Friday afternoon. Hey, I might've found a new hobby!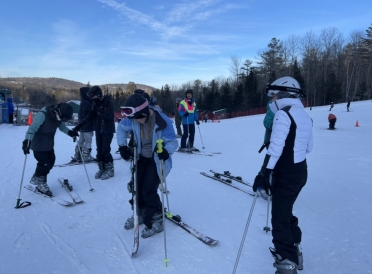 One of the best ways to survive and enjoy winter in Hanover is by finding something that makes you excited to be out in the snow. This term, I decided to sign up for ski classes at the Dartmouth Skiway.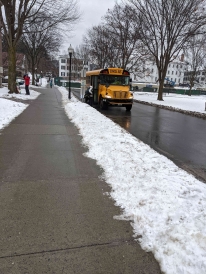 This blog is a guide to how I like to spend my time during winter outside of classes!

For the first time since the pandemic started, I have been taking all of my classes at Dartmouth in person!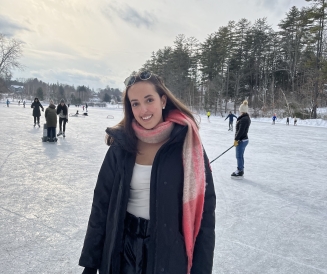 Now that it's winter, the outdoors offer plenty of opportunities for fun activities. This weekend I decided to go ice skating with my friends at Occom Pond.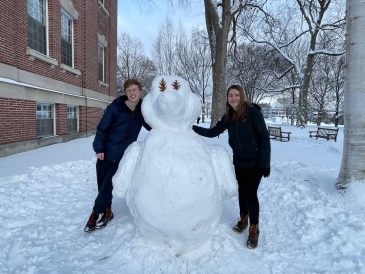 Before coming back to Hanover for the winter term, I definitely was taking my warm, southern days for granted.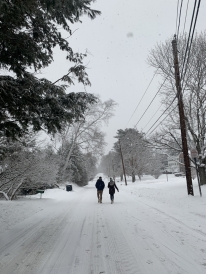 Lots to do in the Hanover Winters!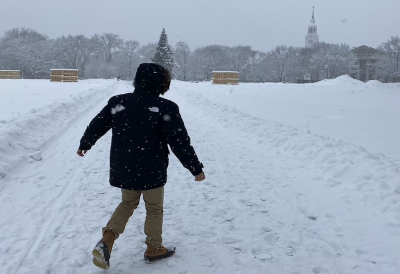 For those of us who come from homes with warm weather, winter in New Hampshire can be a shock. Three years into my Dartmouth career, I've figured out some ways to make the best of winter term—take a look!

I've never been a big fan of winter, but the fun activities Dartmouth has to offer during the season are nothing short of incredible.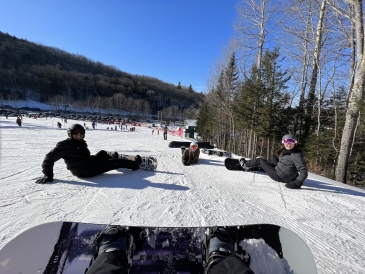 As someone who never snowboarded before, I signed up for a class through The Dartmouth PE department, and it's been a blast!