« All Posts by this Blogger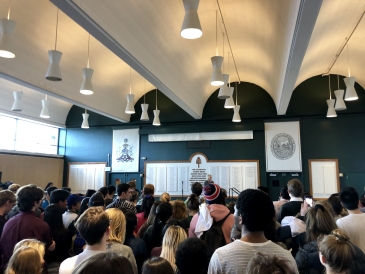 A Diversity of Thought and Opinion
One of the things I enjoy most about college is the opportunity to experience a diversity of thought and opinion. My friends range across the political spectrum from red to blue and every shade of purple in between. Everyone here comes from such vastly different backgrounds, and from that, I get a better chance to learn more about myself and the world around me.
I also learn from the people that come to speak on campus; Dartmouth brings in many speakers we get to listen and learn from, and it has been my goal this year to take advantage of this opportunity. Over the last week, in particular, I have gotten to listen to two noteworthy speakers from either side of the political spectrum: Dartmouth alums Kristen Gillibrand '88 and Dinesh D'Souza '83. Each talk was invariably different in topic and ideology, but after each talk I walked away, feeling as if I had gained some bit of wisdom or knowledge.
During D'Souza's talk, he spoke of his opinion on the immigration debate and a rough overview of the essentials of conservatism. Gillibrand spoke of how she, as a woman of Dartmouth, got involved in politics and how she's RUNNING FOR PRESIDENT. Afterwards, there was a Q&A where she gave us some insight on the policies and ideas on her platform. And I got to shake her hand. How incredibly cool.
All in all, I appreciate how Dartmouth embraces free speech and intellectual discourse. I am a firm believer in the importance of being exposed to a variety of viewpoints, whether that be politics or how one pronounces "both" (apparently some people from the Midwest think it's "bolth"??). Either way, I still love that here at Dartmouth I am able to be exposed to so many different ideas.
On a side note, I am counting down the days until primary season when all the 2020 candidates come to campus and campaign for our vote in the New Hampshire primary. I can't wait.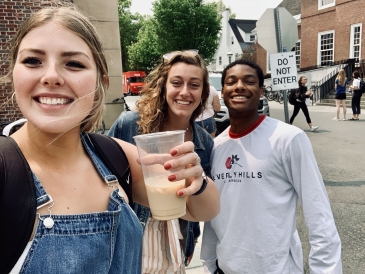 I thought I'd share the best (in my opinion) breakfast orders at some of Dartmouth and Hanover's most iconic breakfast locations. 
GIS was one of the experiences that played a major role in influencing my freshman experience, and I'm grateful to have had the opportunity to give back and continue participating in the program. 
What are finals like at Dartmouth?
A:
Something that is relatively important to a Dartmouth term that has an unnecessary mysticism about it is the elusive period of testing at the end of every term known simply as "finals." While they are certainly difficult and do take a lot of work,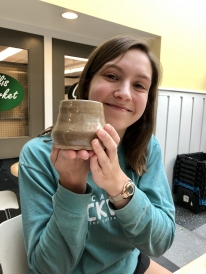 Here are some cool parts about campus that you may or may not have heard of!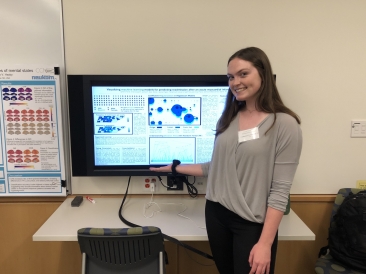 I participated as a Women in Science Program (WISP) intern, presenting a poster entitled "Visualizing machine learning models for predicting readmission after an acute myocardial infarction".

Professor Jacobi, one of my favorite professors at Dartmouth, is retiring this year, after 44 years of teaching (22 of which were at Dartmouth!).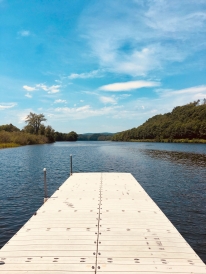 Hanover and the Upper Valley boast incredible lush landscapes and by the end of spring term, most of the trees and flowers are in full bloom.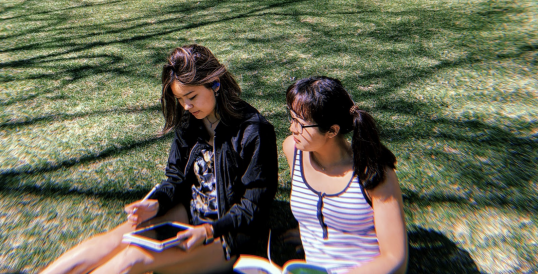 After a winter away missing everything from classes to friends to Hanover itself, I love every aspect of campus just a little bit more.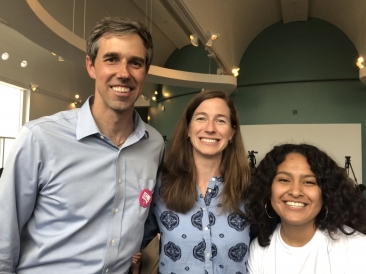 A great number of candidates will visit Hanover and organize events in Dartmouth College to speak to students about their policy positions and plans for the future. 

Melissa Barales-Lopez
2022