« All Posts by this Blogger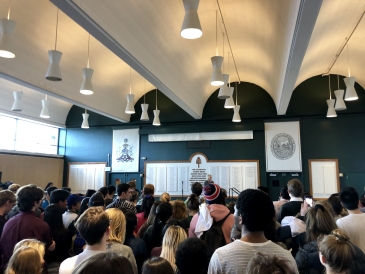 A Diversity of Thought and Opinion
One of the things I enjoy most about college is the opportunity to experience a diversity of thought and opinion. My friends range across the political spectrum from red to blue and every shade of purple in between. Everyone here comes from such vastly different backgrounds, and from that, I get a better chance to learn more about myself and the world around me.
I also learn from the people that come to speak on campus; Dartmouth brings in many speakers we get to listen and learn from, and it has been my goal this year to take advantage of this opportunity. Over the last week, in particular, I have gotten to listen to two noteworthy speakers from either side of the political spectrum: Dartmouth alums Kristen Gillibrand '88 and Dinesh D'Souza '83. Each talk was invariably different in topic and ideology, but after each talk I walked away, feeling as if I had gained some bit of wisdom or knowledge.
During D'Souza's talk, he spoke of his opinion on the immigration debate and a rough overview of the essentials of conservatism. Gillibrand spoke of how she, as a woman of Dartmouth, got involved in politics and how she's RUNNING FOR PRESIDENT. Afterwards, there was a Q&A where she gave us some insight on the policies and ideas on her platform. And I got to shake her hand. How incredibly cool.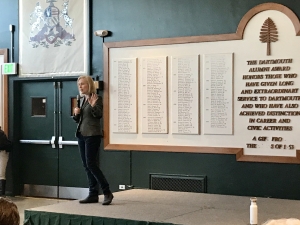 All in all, I appreciate how Dartmouth embraces free speech and intellectual discourse. I am a firm believer in the importance of being exposed to a variety of viewpoints, whether that be politics or how one pronounces "both" (apparently some people from the Midwest think it's "bolth"??). Either way, I still love that here at Dartmouth I am able to be exposed to so many different ideas.
On a side note, I am counting down the days until primary season when all the 2020 candidates come to campus and campaign for our vote in the New Hampshire primary. I can't wait.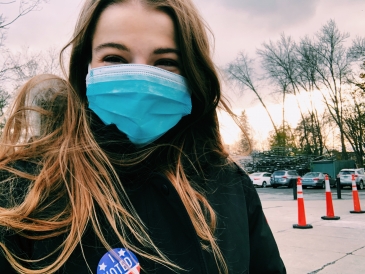 This term, I took a big leap and signed up for not one, but two classes in the Government department.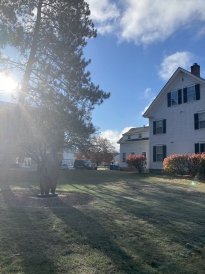 At the end of every term, without fail, Dartmouth students post memories of the past ten weeks captioned with some variation of a '20F' hashtag. Read all about 20FinalFall in this blog post!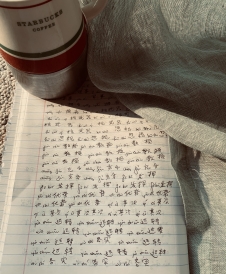 As you all know, Dartmouth students must pass the foreign language requirement in order to graduate. There are numerous ways to do this, so today I'll be sharing my experience with Dartmouth's foreign language department!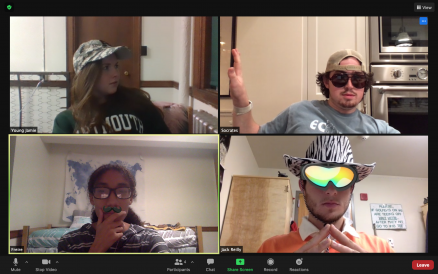 Holden Caulfield, Socrates, Paulo Freire, and Young Jamie got together via Zoom and put together a play for my writing course.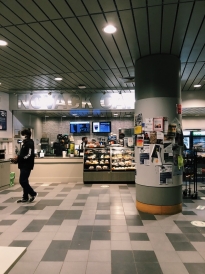 In a world where proper social distancing is so important, Novack Café has fulfilled a unique desire for current on-campus students; it's a place to study, hang out with friends, and grab a snack—all while staying COVID safe.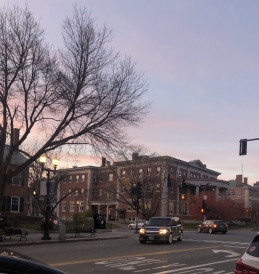 The last week of October was especially ~spooky~ as I was able to find more time than usual to enjoy my weekend with friends and the small-town-charm of Hanover.

While the student body at the College may be relatively small, students here recognize that their vote can hold a lot of weight in New Hampshire, a classic swing state.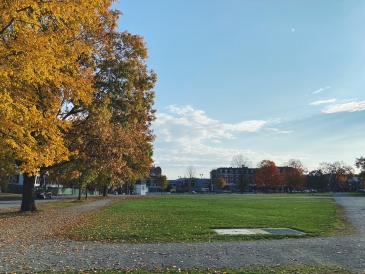 As the early application deadlines begin to pass, I try to offer any advice I have about college applications and share my experiences.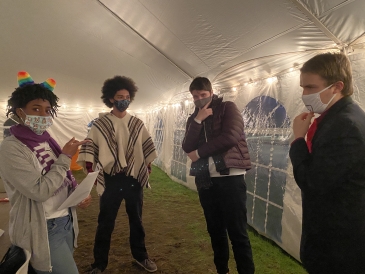 After walking around campus all day in eye-catching attire, we headed to a Murder Mystery night hosted by Phi Tau (a fraternity) in one of the tents scattered around campus.