« All Posts by this Blogger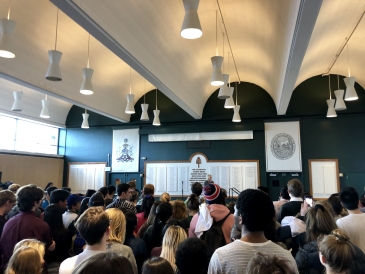 A Diversity of Thought and Opinion
One of the things I enjoy most about college is the opportunity to experience a diversity of thought and opinion. My friends range across the political spectrum from red to blue and every shade of purple in between. Everyone here comes from such vastly different backgrounds, and from that, I get a better chance to learn more about myself and the world around me.
I also learn from the people that come to speak on campus; Dartmouth brings in many speakers we get to listen and learn from, and it has been my goal this year to take advantage of this opportunity. Over the last week, in particular, I have gotten to listen to two noteworthy speakers from either side of the political spectrum: Dartmouth alums Kristen Gillibrand '88 and Dinesh D'Souza '83. Each talk was invariably different in topic and ideology, but after each talk I walked away, feeling as if I had gained some bit of wisdom or knowledge.
During D'Souza's talk, he spoke of his opinion on the immigration debate and a rough overview of the essentials of conservatism. Gillibrand spoke of how she, as a woman of Dartmouth, got involved in politics and how she's RUNNING FOR PRESIDENT. Afterwards, there was a Q&A where she gave us some insight on the policies and ideas on her platform. And I got to shake her hand. How incredibly cool.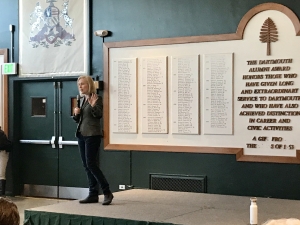 All in all, I appreciate how Dartmouth embraces free speech and intellectual discourse. I am a firm believer in the importance of being exposed to a variety of viewpoints, whether that be politics or how one pronounces "both" (apparently some people from the Midwest think it's "bolth"??). Either way, I still love that here at Dartmouth I am able to be exposed to so many different ideas.
On a side note, I am counting down the days until primary season when all the 2020 candidates come to campus and campaign for our vote in the New Hampshire primary. I can't wait.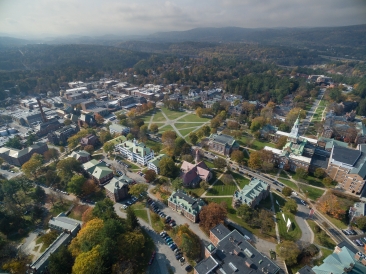 The Dartmouth Center for Social Impact (DCSI) is a hub for students seeking community service opportunities.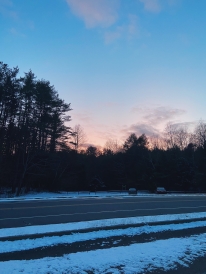 No freshman year is perfect, and I'm reflecting on a few learned lessons that I wish I knew before attending Dartmouth.

In case you didn't know, Dartmouth operates on a quarter system, which means that in each term, students typically take three classes. However, they can also elect to add an additional course!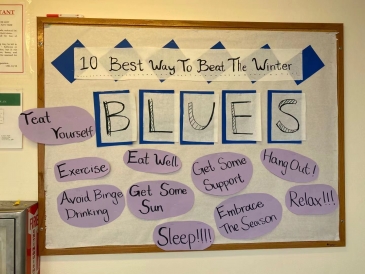 I was attracted by the opportunity to engage with first-year residents and shape their Dartmouth experiences, in addition to working with other UGAs and staff who shared my interest in helping others.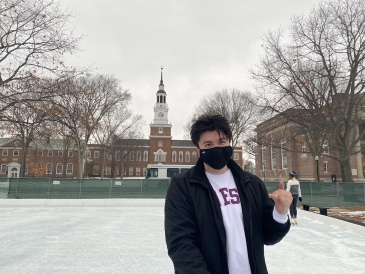 After almost a year off-campus, I came back to campus committed to the winter experience and I am simply loving it.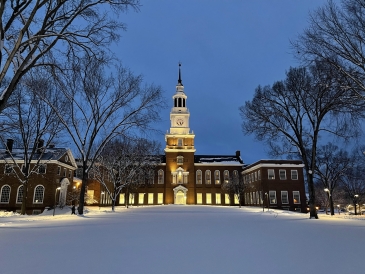 We so very wish you could step onto Dartmouth's campus yourself to witness the beauty of our winters live, but COVID-19 has made visiting campuses extremely difficult. I would love to share some of my favorite photos from this past snowy week!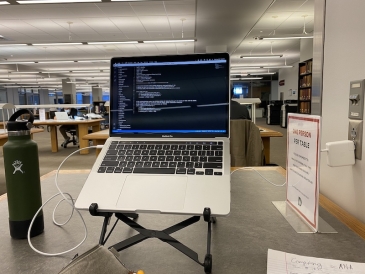 With lots of things (understandably) still closed on campus, it's nice to know that study spaces are beginning to open up again in a safe and responsible way.

From classes to extracurriculars to book club, there are endless communities to join at Dartmouth!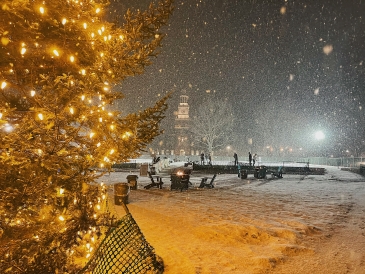 Have you ever wondered what a Dartmouth freshman's course of study may look like? The beauty of the D-Plan is everyone can customize their own schedules, so this term I'm taking International Politics, Global Health & Society, and Expository Writing.