« All Posts by this Blogger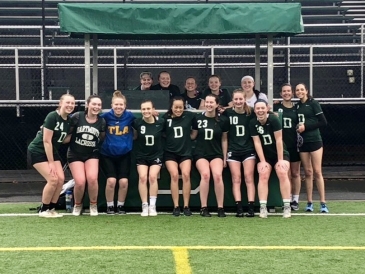 Dartmouth Club Lax
In order to play sports here at Dartmouth, you don't need to be a Division 1 athlete. You also don't need to commit hours and hours of time to practice and lift if you don't want to, but you can still get all the advantages of having a team and getting to be athletic on a "chill" level. Club sports are a fun, casual outlet for playing all of your favorite sports.
I play women's club lacrosse, which is very casual. We love to hang out, play some lacrosse, and eat Chipotle (see selfie below). While we are definitely one of the more relaxed club teams on campus, different sports tend to vary in intensity. For example, some club teams like women's soccer have tryouts, more frequent practices, and a regular coach. On the other hand, in women's lacrosse, we don't cut — anyone can play if they want to. A lot of girls are even new and have never played before, and a lot of people play on multiple club teams.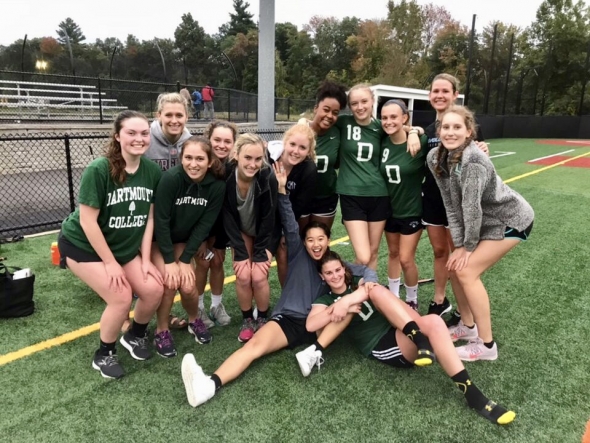 For the past two weekends, we've traveled to Burlington, VT, and Lowell, MA to play multiple games against schools like Merrimack College, Worchester Polytechnic Institute, the University of Massachusetts at Lowell, University of Maine, and the University of Vermont at Burlington. The drive time isn't too long; it's about an hour and a half drive at the max. It's a nice way to get off campus for a couple of hours and just enjoy playing real lacrosse games.
But we don't just play lacrosse! After these games, we use our opportunity to be off campus to get food from places that Hanover doesn't offer, like Chick-Fil-A and Chipotle (definitely a huge perk). But sometimes we don't even use games as excuses. One time we went for breakfast at this INCREDIBLE pancake house called Eaton's Sugar House in Vermont that reminded me of the vibe of a New England Cracker Barrel, except these pancakes were AMAZING. Other times, we have social events on campus with other club sports teams. Later this term we are even planning on going on some club lax hikes and cabin overnights.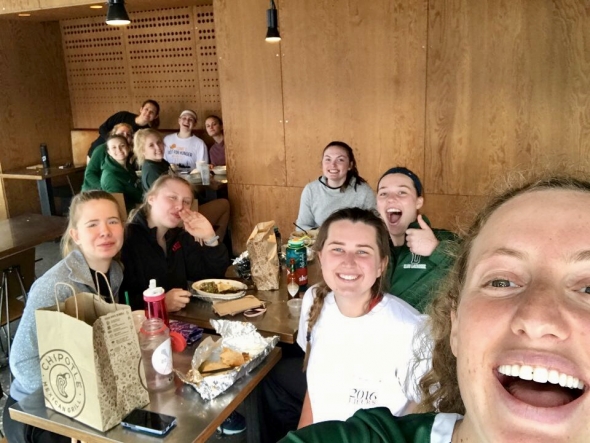 All in all, for us NARPs (Non-Athletic Regular-People), club sports are a blast. Highly recommend.