You are here
« All Posts by this Blogger
Classes at Dartmouth: Gandhi!
Course selection. Fall 2018. I'm a first year. I don't have a major yet. I can take (basically) anything I want. What happens?
Gandhi, 20th Century India, and the World.
Random, I know. But for whatever reason I was drawn to this class. I read the syllabus and it looked fun! I went to the History open house, met the professor, and then decided to throw all care to the wind. I was going to take this class.
I get there on the first day and there are six people. At first I was a little scared, since I'd have to always be attentive, I would never get to hide. However, quickly my fear subsided. It became easy to speak up, to get to know the professor, and to learn a lot more. It's a classroom environment like no other I've experienced before.
Honestly, never in my life did I think I would know this much about Gandhi. We read a lot. Almost every class there are readings due. And yes, those books down there? I've read all of them.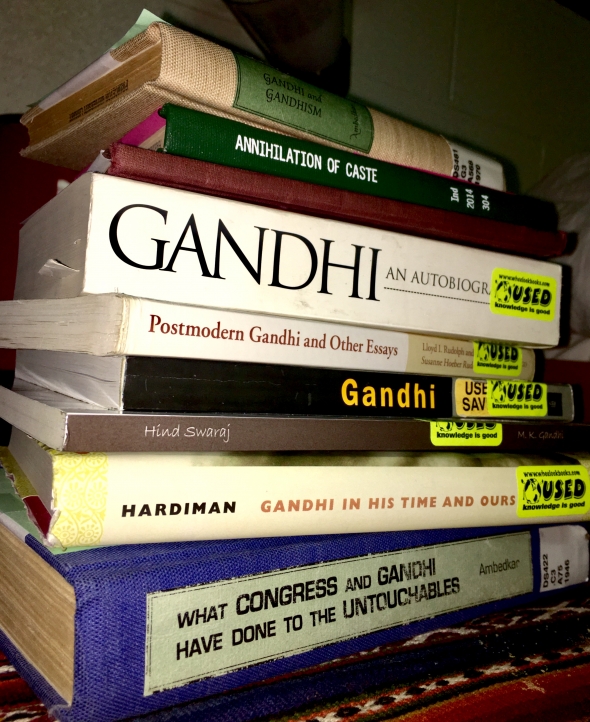 In fact, the other day my professor mentioned he had recently met Asit Bandyopadhayay (an author whose articles we are reading), which naturally, we found really cool. But THEN he just casually mentions that he's actually personal friends with Hardiman and Arnold and all these authors we're reading, which is crazy! When he asks us, say, "what's Hardiman's argument here?" he actually knows what his argument is because they're actually friends. I was pretty shook.
Currently, we are in the midst of in-class debates where one of us in the class plays Gandhi and another plays someone opposing Gandhi. For example, I got to play Ambedkar where I debated Gandhi on the subject of caste and untouchability.  I got the chance to fight Gandhi and tell him he was wrong, as part of the class. Honestly, I was thriving. Life. Made.
But all in all, history has really helped me in my other classes. In Writing 5, some of the readings and one of the essays I wrote overlapped with some of the thematic ideas I've learned from my Gandhi class. Now for my final research paper for writing, I am integrating the two ideas and comparing and contrasting sentiments I've learned from both classes. All in all, taking history has been so rewarding and such a good experience. I look forward to my next class within the department.
The moral of the story is be spontaneous. Take classes that interest you. Have fun! Try new things! That's what college is for!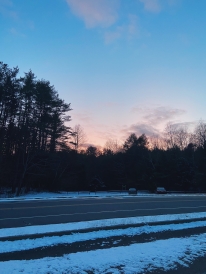 No freshman year is perfect, and I'm reflecting on a few learned lessons that I wish I knew before attending Dartmouth.

In case you didn't know, Dartmouth operates on a quarter system, which means that in each term, students typically take three classes. However, they can also elect to add an additional course!
From classes to extracurriculars to book club, there are endless communities to join at Dartmouth!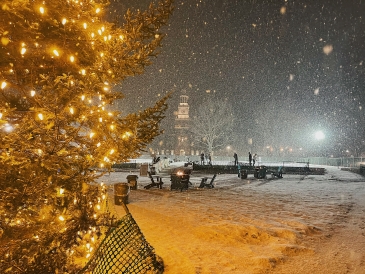 Have you ever wondered what a Dartmouth freshman's course of study may look like? The beauty of the D-Plan is everyone can customize their own schedules, so this term I'm taking International Politics, Global Health & Society, and Expository Writing.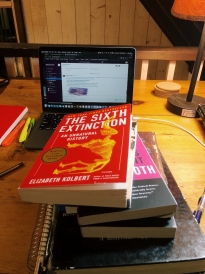 Professors at Dartmouth really love their discipline and want to share their knowledge with as many students as possible through a variety of resources. I'll walk you through some of the ways they do this while telling you about my classes this term.

This winter is my first term really focusing on classes in the government and economics departments, so I thought I'd walk you all through my class schedule and experiences so far!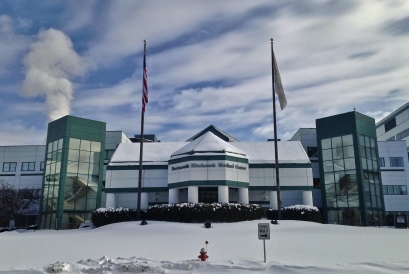 Dartmouth's Center for Social Impact has several opportunities for students to be involved with the Upper Valley. This year, I have the privilege to be involved in Foundations, a first-year program, and can't wait for other opportunities!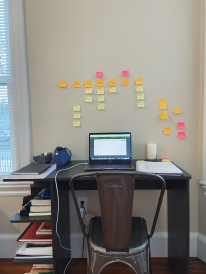 While taking four classes at most other schools with semester-based calendars seems like a breeze, Dartmouth's unique D-Plan and quarter system make my efforts to take four classes this winter a bit more challenging.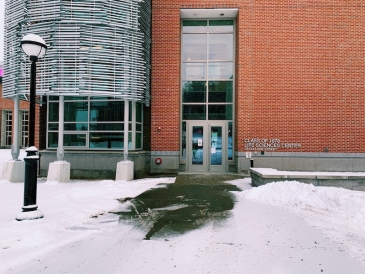 DUJS is a great opportunity for students across campus to get together and discuss scientific thought and innovation, whether from psychology, astrophysics, or more social justice-oriented medical research.