You are here
« All Posts by this Blogger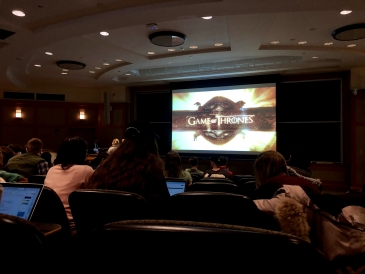 A Class on Game of Thrones?
Game of Thrones. Global phenomenon. Final season coming up soon, April 14th. What better way to prepare than taking a whole class devoted to Game of Thrones itself?
That's exactly what I chose to do.
This Winter term I decided to take ENGL 53.36: Game of Thrones: Re-Imagining Medieval History as an Allegory of the Present. It is an English class devoted to studying Game of Thrones, focusing on the meaning of adaptation between the book and the show. We read A Game of Thrones, the first novel of George R.R. Martin's A Song of Ice and Fire series, and then watch both season one and season seven of the show. For homework. It's great.
We have class on Monday, Wednesday, and Friday. Mondays and Wednesdays are for lecture, with lecture topics range from "Poison, Contagion, Beheading" to "Climate Change: Great Re-Awakenings." Meanwhile, Fridays are devoted to a class discussion. Each Wednesday we write a discussion post and a group of students responds to the post before class time on Friday. This facilitates a lively discussion in class over a different chosen topic each week. We've discussed every aspect of race, gender, and justice, among other topics. Using various theories of adaptation, we debate how the various changes from novel to show have changed the meaning and resonance of certain themes.
Getting to take cool classes like this one is a benefit of the liberal arts education that I wouldn't trade for the world. I can't believe I get to take such a cool class. In fact, besides getting to analyze one of my favorite shows, this class even fulfills a distributive requirement. This class is helping me graduate. On top of that, the professor who teaches it is fantastic. I hope to take another class with him next year.
Now, after this class, I'm equipped with a whole new understanding of analysis of media. It has totally changed the way I watch the show, as I now see a whole new depth to different scenes, characters, and callbacks. Come season 8, I can't wait to see who ends up on the Iron Throne.
As I have progressed through my time at Dartmouth, I have seriously considered minoring in economics, public policy, and/or education.
When selecting classes for this spring term, I wanted to take a break from my usual study of Religion and experiment in some other departments.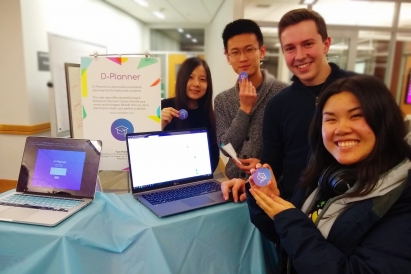 It's the DALI Lab, where any student can apply to become a collaborator and work with non-profits, startups, or even students and professors who won the Pitch event and got their ideas into the lab!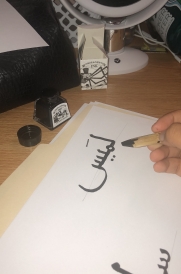 Every Thursday students who study or are interested in Arabic converge in the lounge of Bartlett Hall to discuss topics related to the various cultures of the Middle East and North Africa over sweets, biscuits, and Moroccan tea.

I usually spend my academic hours in the lab, or otherwise in a professor's office getting extemporaneous assistance on some mathematical problem set. But this term is a little different.
I was the first in my family to ever study abroad in America, so I was clueless about everything.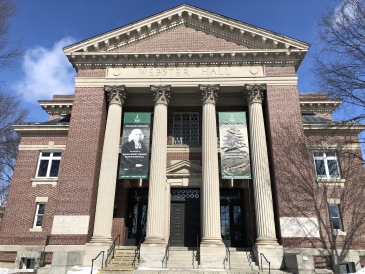 Research projects can be intimidating for many college students. With demand for an extensive amount of academic sources, research presents various high hurdles and challenges.

Melissa Barales-Lopez
2022
I LOVE Human-Centered Design. Throughout my time here at Dartmouth, this love has manifested through a variety of experiential learning-based classes, classes that usually entail working with community organizations and collaborating with my peers.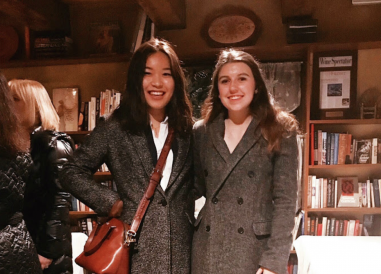 The reality is that "off" terms, despite the name, aren't actually like hitting the snooze button on your college days.