You are here
« All Posts by this Blogger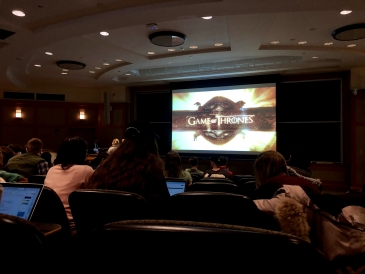 A Class on Game of Thrones?
Game of Thrones. Global phenomenon. Final season coming up soon, April 14th. What better way to prepare than taking a whole class devoted to Game of Thrones itself?
That's exactly what I chose to do.
This Winter term I decided to take ENGL 53.36: Game of Thrones: Re-Imagining Medieval History as an Allegory of the Present. It is an English class devoted to studying Game of Thrones, focusing on the meaning of adaptation between the book and the show. We read A Game of Thrones, the first novel of George R.R. Martin's A Song of Ice and Fire series, and then watch both season one and season seven of the show. For homework. It's great.
We have class on Monday, Wednesday, and Friday. Mondays and Wednesdays are for lecture, with lecture topics range from "Poison, Contagion, Beheading" to "Climate Change: Great Re-Awakenings." Meanwhile, Fridays are devoted to a class discussion. Each Wednesday we write a discussion post and a group of students responds to the post before class time on Friday. This facilitates a lively discussion in class over a different chosen topic each week. We've discussed every aspect of race, gender, and justice, among other topics. Using various theories of adaptation, we debate how the various changes from novel to show have changed the meaning and resonance of certain themes.
Getting to take cool classes like this one is a benefit of the liberal arts education that I wouldn't trade for the world. I can't believe I get to take such a cool class. In fact, besides getting to analyze one of my favorite shows, this class even fulfills a distributive requirement. This class is helping me graduate. On top of that, the professor who teaches it is fantastic. I hope to take another class with him next year.
Now, after this class, I'm equipped with a whole new understanding of analysis of media. It has totally changed the way I watch the show, as I now see a whole new depth to different scenes, characters, and callbacks. Come season 8, I can't wait to see who ends up on the Iron Throne.
What are finals like at Dartmouth?
A:
Something that is relatively important to a Dartmouth term that has an unnecessary mysticism about it is the elusive period of testing at the end of every term known simply as "finals." While they are certainly difficult and do take a lot of work,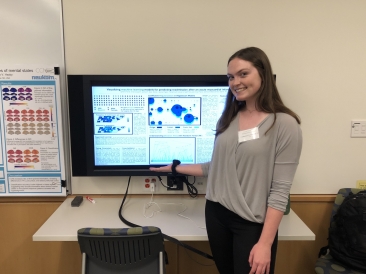 I participated as a Women in Science Program (WISP) intern, presenting a poster entitled "Visualizing machine learning models for predicting readmission after an acute myocardial infarction".

Professor Jacobi, one of my favorite professors at Dartmouth, is retiring this year, after 44 years of teaching (22 of which were at Dartmouth!).
Once a week, you have lab, which varies in length, activity, and rigor based on the specific class.
Not only had I not taken a French class in an entire year, but also, I wasn't quite sure what to expect.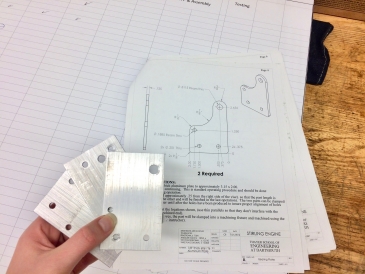 I walk by the most beautiful flowers as I make my way over to KAF (King Arthur Flour) in the library.
This lecture was part of the Dorsett Fellowship Lecture Series, sponsored by the Ethics Institute. Past speakers include science fiction writer Ted Chiang and Professor of Law at Yale Law School Robert Post.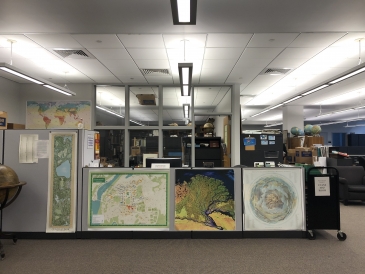 For the spring term, I decided to take a geography class titled "Women in Asian Cities."

Melissa Barales-Lopez
2022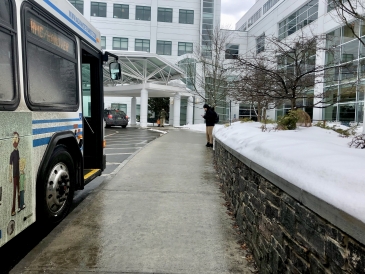 Here at Dartmouth, students have access to the Dartmouth-Hitchcock Medical Center (DHMC), a state-of-the-art hospital and medical facility located a fifteen-minute bus ride away from campus.