« All Posts by this Blogger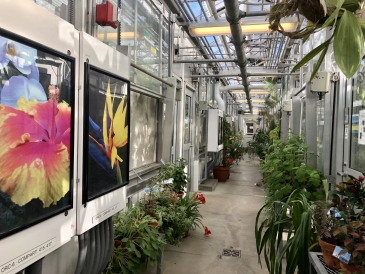 Alternative Study Spaces: Featuring, Plants!
It's cold. It's finals. You're tired of doing work and holing yourself up in the stacks of Baker-Berry Library all day does not sound particularly fun. What do you do? Where do you go?
That's the exact position I found myself in at the end of this winter term. Thank goodness there are other places on campus to study, especially ones with warmth and sun. During finals week, I discovered the greenhouse, located on the fourth floor of the Life Sciences Center, which is open to the public and has tables open that are a perfect place to study.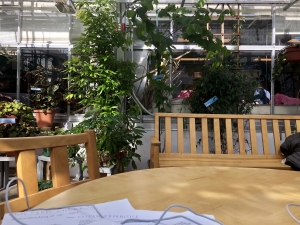 The minute you walk inside the greenhouse you are hit by the natural warmth of the sun and surrounded by the greenness of the plants. This may sound strange, but after a winter full of whiteness whenever you walk outside, the sight of green plants is oddly pleasurable. I set up shop at one of the open tables and was able to study for hours in warmth and relaxation.
As I previously mentioned, the greenhouse is open to the community, which makes it an incredible public space that fosters educational and research missions. They even give tours of the botanical collections. While students will often study at the open tables, and they're available for meetings or lunches.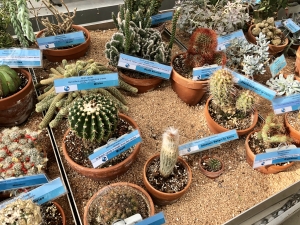 If you venture further into the greenhouse you can visit other rooms where different types of plants are grown based on their conditions. One room has dry, arid plants like cacti, while other rooms house plants that live in a tropical or temperate climate. There is also a beautiful orchid collection. While I am in no way an expert on plants or their biology, it is a nice relaxing study break to be able to go on a walk through the various rooms, looking at and admiring all the different kinds of plants. Especially coming off of ten weeks of winter, being able to enjoy the warmth of the sun amongst the many varieties of plants is both relaxing and invigorating.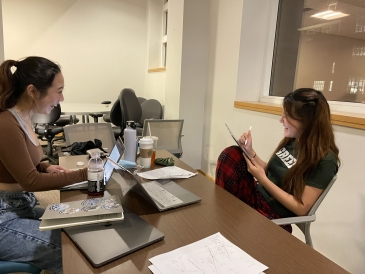 While touring schools the summer before my senior year, the freshmen I talked to gushed all about Dartmouth's collaborative atmosphere. Now as a current sophomore, I thought I'd share how students here genuinely want to help lift each other up!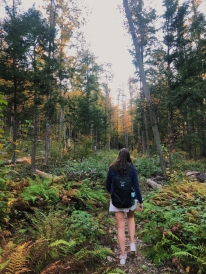 Some photos I've taken this term and a little about what they mean to me!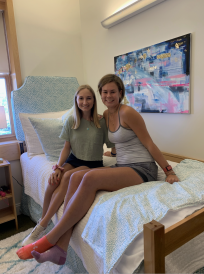 Dartmouth assigns freshmen random roommates, which turned into a blessing in disguise.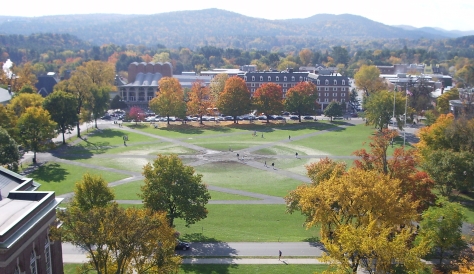 Wanna know what a freshman's favorite spots on campus have become? Read about my experience exploring Dartmouth's sense of place.

Brandon Mioduszewski
2025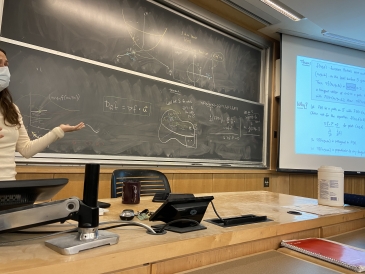 One thing that many people contemplate before coming to college is whether they will perform to their expected standards, and in this blog post, I am going to share with you what helped me navigate my classes.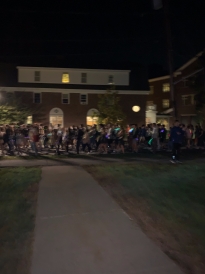 Look at the masses of people! How do you find community at Dartmouth? What do people mean when they say "the people" are the best part of this school?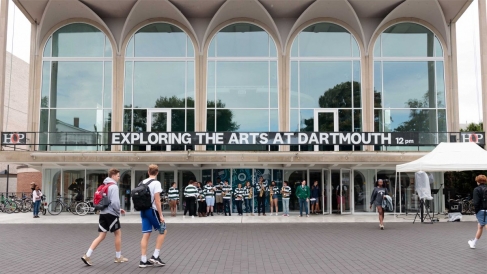 In this blog post, I'll be rating all of the places I've eaten in NH and the Upper Valley in my first 5 weeks here, enjoy!

Have you wondered what Dartmouth being a small school means? How about extra circulars and a sense of the social dynamic at Dartmouth? Come along, and I'll give you my take!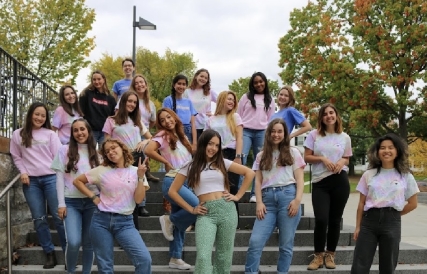 Performing arts groups flourish at Dartmouth with numerous dance and a cappella groups. I have often found myself attending these performances happening throughout the term.