You are here
« All Posts by this Blogger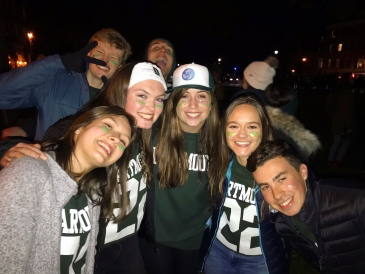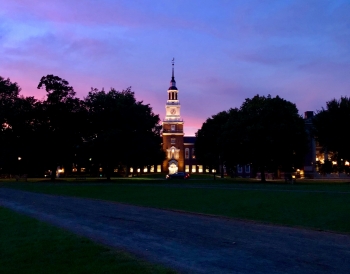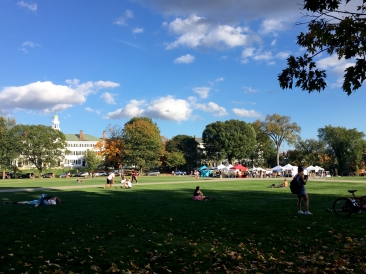 '23s, You're Home
Welcome home.
It's undoubtedly been a long road. Between keeping up your grades, studying for standardized tests, participating in many extracurricular activities at school, all in an effort to complete the perfect application.
Well congratulations! You did it! I promise it's not a mistake. You're here, and you got in for a reason. You belong at Dartmouth.
Dartmouth is a community like none other. A community that is now your home. When you run around the fire at Homecoming, when you jump in the freezing Occum pond for the Polar Plunge, when you participate in your first snow ball fight, or the first time you sing the alma mater, you become part of something larger than yourself—a part of a larger Dartmouth tradition.
Whether you've dreamed of Dartmouth your whole life, or whether this whole ordeal is an unexpected adventure you didn't quite see coming, we at Dartmouth are excited to welcome you to campus. Come by and visit! Whether you come to campus during Dimensions or on your own, either way we are eagerly waiting to meet you all with open arms.
You're going to meet so many new people from all different parts of the globe, who come from so many different backgrounds. People of all different unique, multifaceted identities. You'll meet your best friends that you'll have for the rest of your life. You'll learn as much, if not more, from these people as you'll learn in your classes.
Take in your final days of high school without stress. Enjoy yourself. It won't be long before you're on the green, taking in the view of campus, along with your new best friends.
Get excited. The best is yet to come.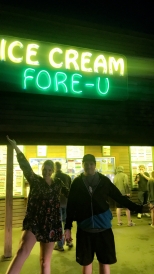 With many of my friends back from their off-terms, I am excited for the many different events happening at Dartmouth this term. Here the five things I look forward to most each spring!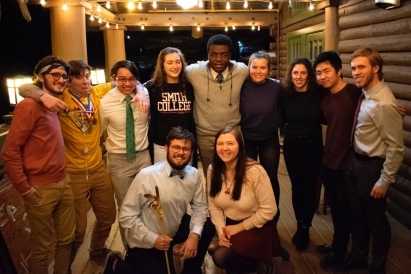 BandQuet is an annual Marching Band banquet. Alumni host the current Band in a night of food and fun at a local restaurant.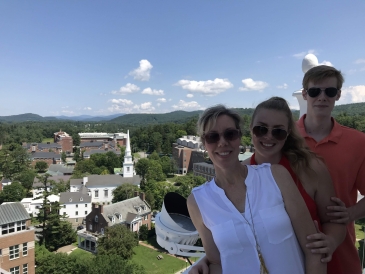 At the beginning of the term, all of us bloggers gathered together to share a meal and catch up on our current writing and work ideas. One of the brainstorming activities we did involved compiling a list of words that encapsulated Dartmouth to us.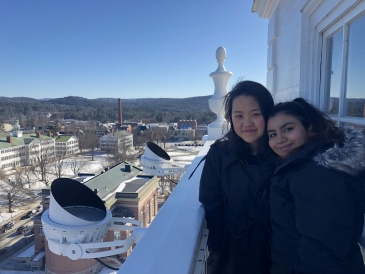 Every term, Dartmouth has one big, traditional weekend celebration. The big event of every winter term is Winter Carnival.

When I first drove up to Dartmouth for my admissions tour during my junior year of high school, I remember immediately seeing the clock-face of Baker tower and knowing that I had arrived on campus.
How the heck did I become a senior? The past three years have flown by, and with only winter and spring term left, I am starting to feel the nostalgic reality that my precious time left at Dartmouth is winding down.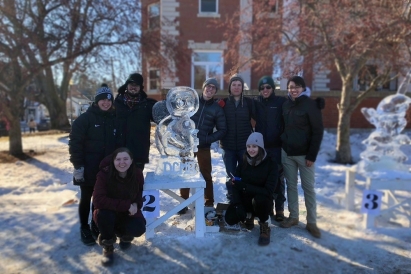 Oh, the Mardi Gras of the Northeast. Winter Carnival! You can do so much... In my case, I chose to spend it learning a new skill: ice carving, as a member of the Marching Band's team! Come learn about it!
First built in 1933 to service skiers on Mount Moosilauke (who knew the mountain hosted America's first modern downhill race?), the Lodge has serviced the Dartmouth and Upper Valley communities for more than eighty-five years.
The sidewalks may have been a bit slick, but the conditions offered a perfect chance to make optimal use of slippery surfaces, and students certainly didn't hesitate.