You are here
« All Posts by this Blogger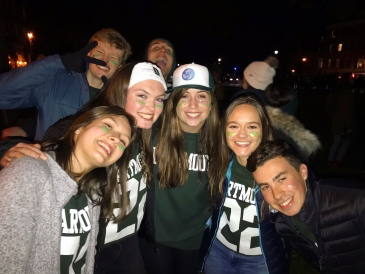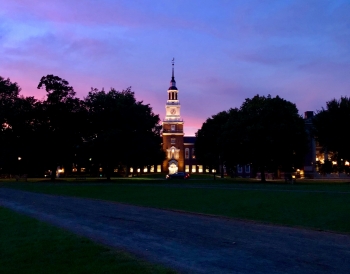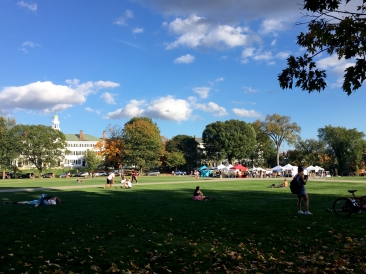 '23s, You're Home
Welcome home.
It's undoubtedly been a long road. Between keeping up your grades, studying for standardized tests, participating in many extracurricular activities at school, all in an effort to complete the perfect application.
Well congratulations! You did it! I promise it's not a mistake. You're here, and you got in for a reason. You belong at Dartmouth.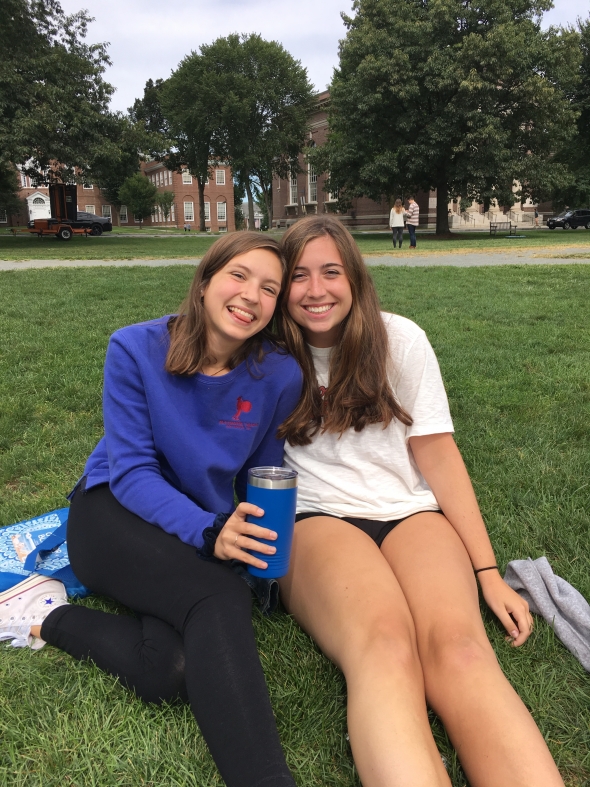 Dartmouth is a community like none other. A community that is now your home. When you run around the fire at Homecoming, when you jump in the freezing Occum pond for the Polar Plunge, when you participate in your first snow ball fight, or the first time you sing the alma mater, you become part of something larger than yourself—a part of a larger Dartmouth tradition.
Whether you've dreamed of Dartmouth your whole life, or whether this whole ordeal is an unexpected adventure you didn't quite see coming, we at Dartmouth are excited to welcome you to campus. Come by and visit! Whether you come to campus during Dimensions or on your own, either way we are eagerly waiting to meet you all with open arms.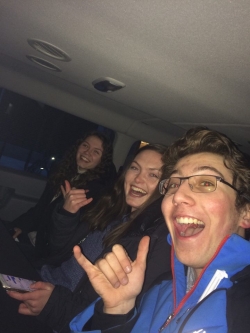 You're going to meet so many new people from all different parts of the globe, who come from so many different backgrounds. People of all different unique, multifaceted identities. You'll meet your best friends that you'll have for the rest of your life. You'll learn as much, if not more, from these people as you'll learn in your classes.
Take in your final days of high school without stress. Enjoy yourself. It won't be long before you're on the green, taking in the view of campus, along with your new best friends.
Get excited. The best is yet to come.
Outdoor activities, which peak in the summer, are one of the greatest ways to make new friends in a fun way.
The second I saw that email I had made up my mind that I was going up that mountain.

Sophomore summer is a Dartmouth classic, and something that captures a lot of what makes this school special - small classes and amazing professors, a close community, and boundless opportunities to explore, in all senses of the word.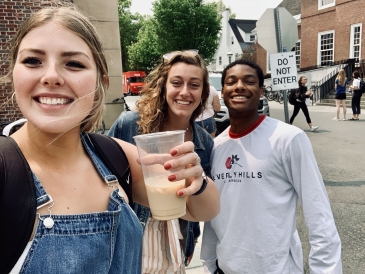 I thought I'd share the best (in my opinion) breakfast orders at some of Dartmouth and Hanover's most iconic breakfast locations.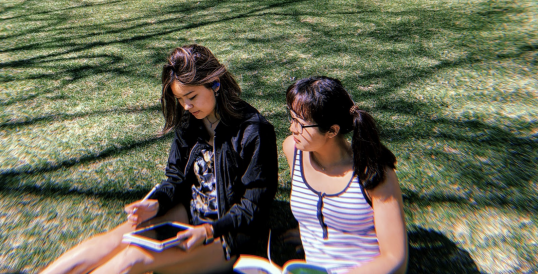 After a winter away missing everything from classes to friends to Hanover itself, I love every aspect of campus just a little bit more.
I am not the most politically-engaged student on campus; in fact, I'm far from it.
After coming to College, I realized how much these spaces are important, and how much we take them for granted during high school. To be able to go and socialize in a safe, low pressure environment is priceless!
One of the most anticipated events of the season is the outdoor Ivy League Heptagonal Championship.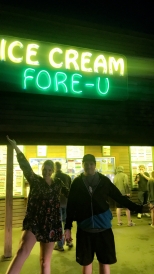 With many of my friends back from their off-terms, I am excited for the many different events happening at Dartmouth this term. Here the five things I look forward to most each spring!