Welcome Home '22s!
Congratulations '22s and Welcome Home.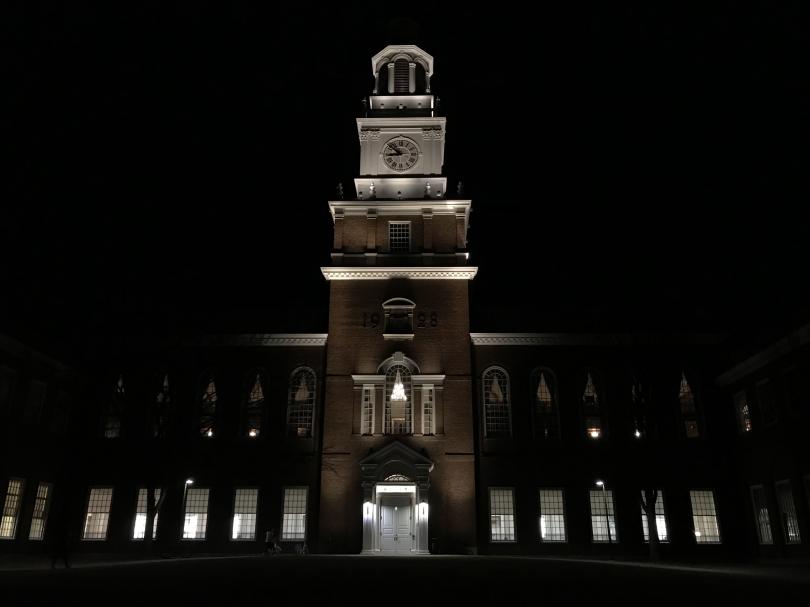 Over the next few months, you'll keep hearing the phrase "Welcome Home" as Dartmouth students, alumni, professors, and staff welcome you to the College on the Hill. You might ask yourself why we say "Home" instead of "Dartmouth." The answer is simple: we believe that when you gain admittance to Dartmouth, you do not just join a college but rather a community. A community united by a profound sense of place and a commitment to being a global force for good. By joining our community, you unlock a world of opportunities and possibilities, and the best undergraduate education. With your admission to the Dartmouth College Class of 2022, you are now a part of a family that is 248 years old, a family rooted in traditions dating back to before the founding of America. A family that enjoys the ever beautiful and utterly surreal campus we call home. As you anxiously awaited your decision on March 28th, we excitedly awaited the new members of our family. 
You have worked tirelessly throughout your high school career to get to this moment. Take a second to reflect on everything you have overcome, persevered through, and accomplished to be at this point.  But most importantly, use this moment to begin to think of how you will contribute to our community. What will you do once you accept your offer of admission to Dartmouth to leave an impact on this family and campus? What do you hope to gain as a scholar? These are all questions which you have more than enough time to reflect on before joining us in the fall as we begin our 249th year.
You all come from different geographical regions, speak different languages, are of different genders and sexual orientations, eat different foods, and belong to different cultures. However, each of you now embodies and shares a piece of Dartmouth. Wherever you may go in the world now, know that you carry with you the Lone Pine. 
Remain excited and eager, and know that all of us here in Hanover cannot wait to meet all of you. If you can, come to Dimensions or reach out to the Admissions Office to plan an alternative visit. Either way, know that the Big Green family is happily a bit bigger now that you are all joining us. 
Once again, Welcome Home and Welcome to the Big Green family.