« All Posts by this Blogger
Rock Squad on a Roll
Today is a long sought-after day; it's been my first day off in the last week or so, and I think I slept 17 hours out of the last 24. But that's mostly likely because of the exhilarating weekend behind me; yesterday was the long-awaited Climbing Team competition in Fairfield, CT! With a group of awesome people and even some new faces, this weekend was undoubtedly an experience to remember. 
Our trip started Friday afternoon, when we started our 4-1/2 hour drive to one of our captain's houses in Westchester County, NY. With the competition starting at 10AM the next morning, we decided to go up the night before, and his family was kind enough to host the team. After settling in, playing some games, and fiddling with a smart TV for two hours trying to play Blade Runner 2049, we snuggled up in our sleeping bags and called it a night. Still trying to shrug off the car lag, we needed every last bit of rest we could get.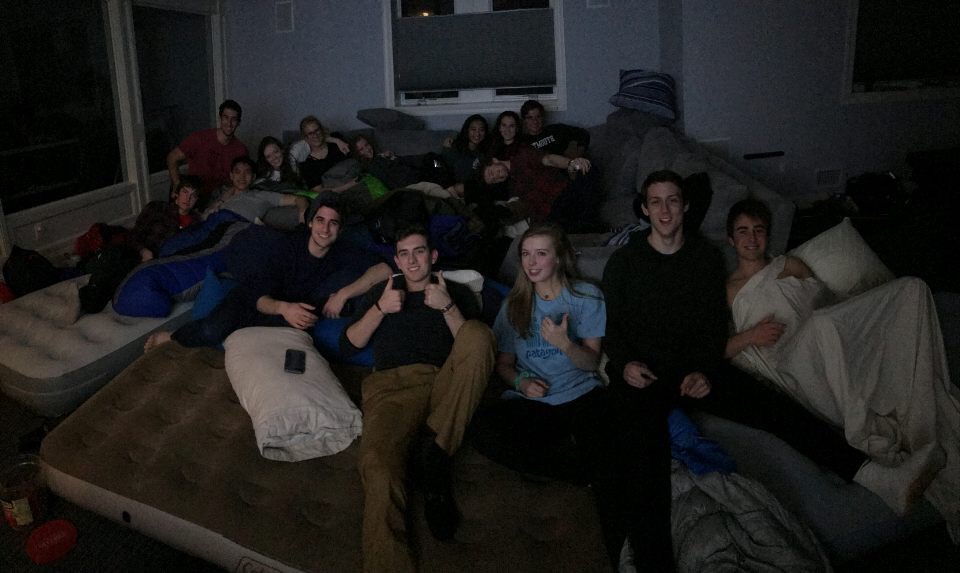 After a wonderful breakfast (provided by the incredible Rube family; thank you!) we loaded back into the vans and set off for the competition. After only a short ride, we arrived at Rock Climb Fairfield to see a hoard of other attending teams waiting outside of the gym. With representation from colleges like Yale, Princeton, Rutgers, and UConn, we knew instantly that there would be a tough day ahead of us, but there was also a lot of fun in store. After changing into our Dartmouth gear and getting in a quick warmup, we hit the walls and began to put our training to work. While most of the team stuck to bouldering, a couple of us tried our luck at the speed and sport disciplines, all of us defying gravity in the most miraculous of ways. From heel-hooks to upside-down bat-hangs, the problems were certainly interesting, if not incredibly fun to try. We all pushed our limits of what we thought was possible, and altogether, we were overwhelmingly successful. As somebody who only started a couple months ago, the improvement I've seen personally has been incredible, and it was awesome to put what I've learned to use.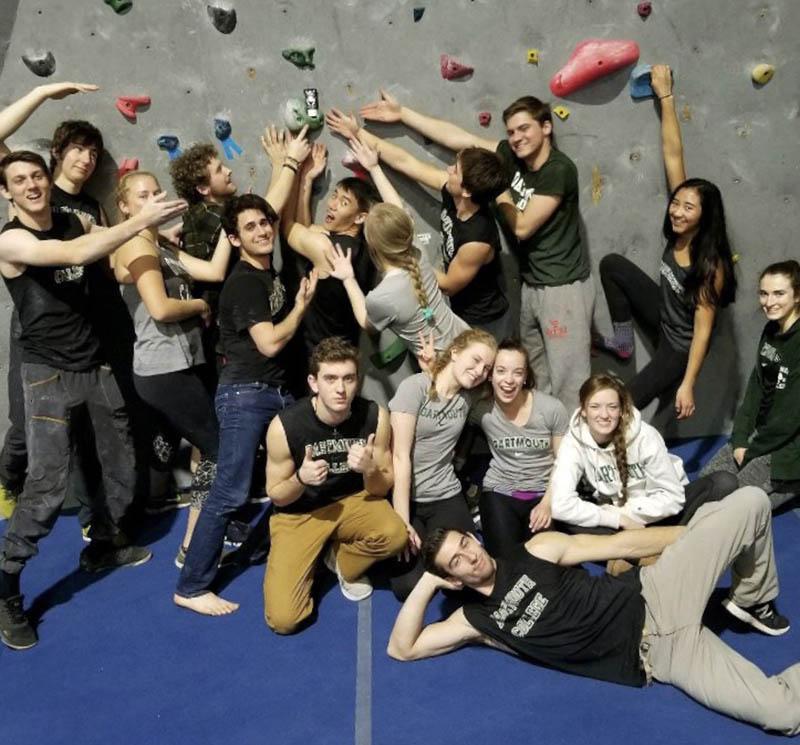 The best part of it all? Most of the team is made up of beginners, meaning that the majority of us had no experience at all coming into this year. If anything, that shows how easy it is to get involved in new things at Dartmouth, as one second you can be walking into the climbing gym with no experience, and the next you'll be driving southbound to compete alongside a group of incredible friends. Hopefully you'll come join us!