« All Posts by this Blogger
D-Plan Debunked
Hanover is a lovely place, and in all truth, it's been tough for me to stay away even during my off-term. But here I am in late August, home for the summer, trying to rationalize to my parents my decision to put down six on-terms in a row on my D-Plan (that means I'll be on campus in Hanover for six terms straight).
Affectionately dubbed the suicide six by doubtful onlookers, I assure them that the plan is tentative and subject to change, but it's hard to make six consecutive ten-week quarters sound like a good idea to anyone. Regardless, I'm not the slightest bit afraid to follow through on it. The reason is simple: the quarter system gives Dartmouth a incredibly unique break structure that lends itself to all sorts of amazing opportunities, not excluding R&R. I know that when I was applying to colleges, how breaks and vacations worked with the D-Plan was something that I was always curious about, and so I figured I'd provide a little overview to clear things up a bit.
The fall term, the first term for incoming freshmen, usually doesn't start until early to mid-september, which tends to be a bit later than most other schools. Ten weeks after that puts you roughly at Thanksgiving, which believe it or not is the end of the term. Being as the winter term doesn't start until after New Year's, that means you quite literally get the entire month of December off, and then some. About six weeks in total, the so-called Winterim (Dartmouth has a tradition of mashing words together like blobby or fracket, I think the D wrote something about that...) is the longest of our breaks. As a freshman, this was awesome, as you experience your first term as a college student and then get a massive holiday to digest everything that just happened. It also makes it very practical for students who live farther away to travel home and see their families, which is awesome since Dartmouth draws students from all around the globe.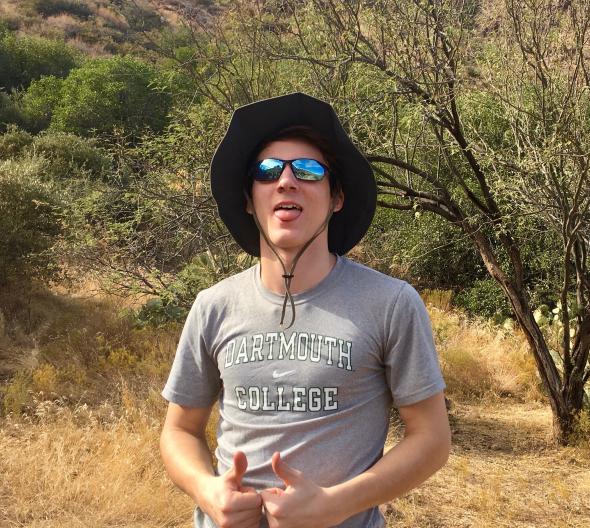 Besides the gargantuan Winterim, the other breaks are relatively standard in size; there tends to be roughly two weeks between the end of one term and the start of the next. While that may seem somewhat short, Dartmouth students really know how to make good use of them; the DOC subclubs consistently organize break trips doing all sorts of crazy activities all around the world that are incredible accessible, with financial aid and everything. They tend to vary in length, but living in Connecticut, I was able to stop home and see my family for a good stretch of time before returning back to school for both of the trips I went on. However, if outdoor adventures aren't for you, two weeks is still plenty of time to spend with the family, or instead, some choose to apply for interim housing and just stay on campus instead. Any way you choose, I can say that while ten weeks are exhausting, the interims are never too short to recuperate, and I always tend to find myself eager to go back already by the end of them. 
Anyway, hopefully this clears some things up for all you prospective students, and especially for the families who fear losing their child perpetually to the Granite State. Good luck!