You are here
« All Posts by this Blogger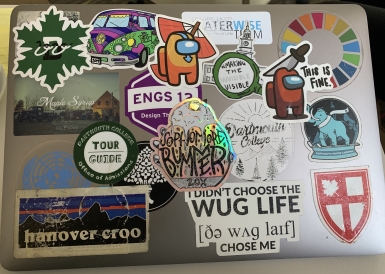 Zoom-back to Virtual Classes!
As this summer term, and my first term in quite a while of in-person classes, wraps up, I can't help but think back to the days of taking virtual classes on Zoom. When I first went home from my spring break after sophomore winter, little did I know that I wouldn't be back on campus in a while (stay tuned for another blog post on what I did during those next few terms). In the coming spring term, professors, staff, and students alike were asked to adapt to our new lives on Zoom and with that came virtual classes that straddled time zones and geographies. While virtual classes certainly weren't ideal, I know that I had particularly enjoyable experiences in my Government and Linguistics classes that term.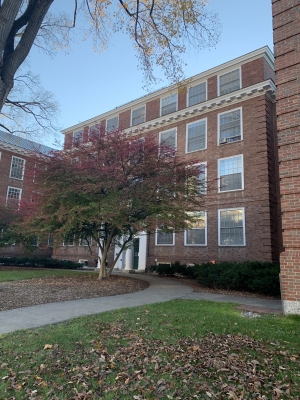 One of my classes that spring was called Ethics and Public Policy with Professor Rose, whose seminar I had just taken the winter prior. This class discussed various moral controversies in public life and challenged me to think about how concepts of justice intersected with policy decisions. Throughout the term, we were given opportunities to grapple with these issues with our classmates and for our midterm project, we even got to make a poster or podcast that argued for a specific policy solution – mine was about providing cash transfers to the poor. One of my hesitations about virtual classes were the seemingly limited opportunities to engage with my classmates and the professor. And while Zoom interactions are no match for the in-person experience, I definitely had so many chances to get to know the other people in the virtual room during our class discussions and my professor through office hours that I could set-up anytime with the professor. 
My Linguistics course that term, Experimental Phonetics with Professor Stanford, was an equally as engaging class. This class looked at the physiology and acoustics of speech sounds and also how to use software to process and analyze data. For our final group project in this class, my group got to work with another Dartmouth student who was a native speaker of Vietnamese and collect data to analyze various Vietnamese sounds. Being at home taking classes, I missed the more spontaneous moments of being in class. One of the best parts of virtual classes was the ability to have class sessions recorded so that we could pause and replay lectures. Professor Stanford's lectures were always interesting, and one time even included a recorded Zoom "field trip" to the local CVS to get supplies for an in-class experiment.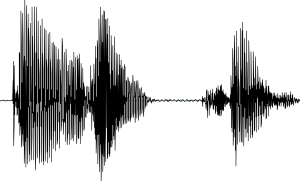 Luckily, many remnants of virtual classes remain. For instance, many of my classes are still recorded. Now that we're back to in-person classes, it's been great to sit with my classmates in a physical classroom and have those simple conversations or just say hi!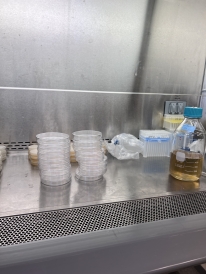 I've been contemplating, for all of fall term, what extracurricular activity I feel passionate about—what activity I'd want to dedicate significant amounts of time towards. My conclusion was science research!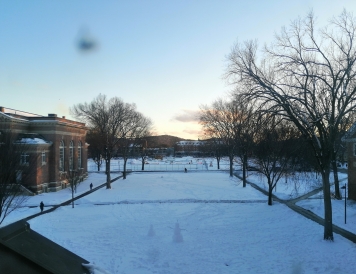 A look at my winter term classes and what I am looking forward to learning in each of them.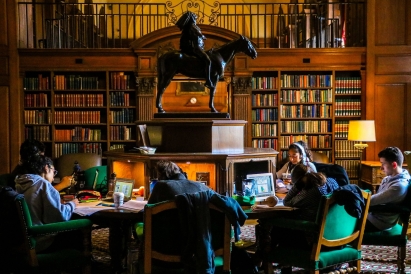 Did you know you could take 4-course terms at Dartmouth? Let me tell you about mine!

Brandon Mioduszewski
2025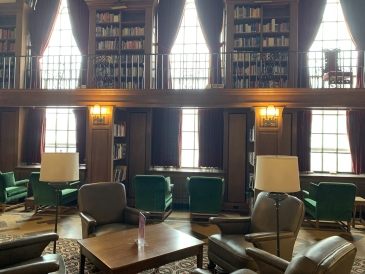 As I applied to college, I remember I felt a lot of pressure to know exactly what I wanted to study.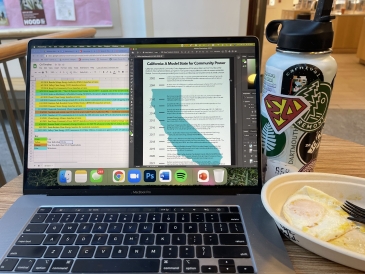 During Winterim, I have had the chance to become a Research Assistant (RA) for the first time ever with the Dartmouth Energy Justice Clinic. Come learn about my experiences so far!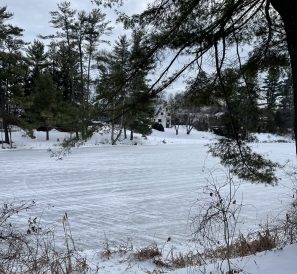 Dartmouth operates a quarter system which allows you to focus your energy on just three classes while also not getting bored of them because the term tends to fly by in just ten weeks.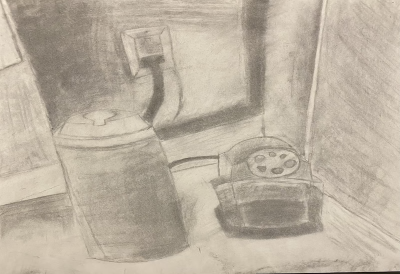 Do you love to doodle in class? Take Drawing 1!

An Ode to what once was with my former course, Physics 16 (and how to handle doubt in a class choice).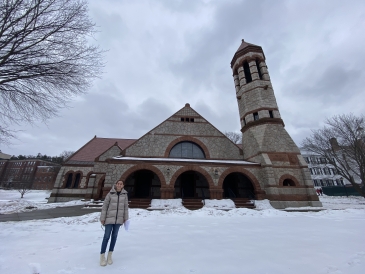 In Earth Science, we took the classroom into the field as we identified the rocks that made up different buildings on campus, as well as delving into the geological foundation of the school!