You are here
« All Posts by this Blogger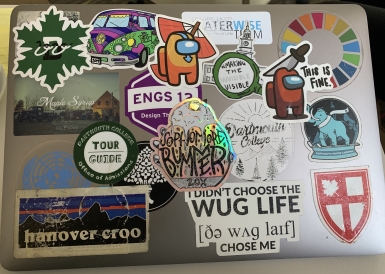 Zoom-back to Virtual Classes!
As this summer term, and my first term in quite a while of in-person classes, wraps up, I can't help but think back to the days of taking virtual classes on Zoom. When I first went home from my spring break after sophomore winter, little did I know that I wouldn't be back on campus in a while (stay tuned for another blog post on what I did during those next few terms). In the coming spring term, professors, staff, and students alike were asked to adapt to our new lives on Zoom and with that came virtual classes that straddled time zones and geographies. While virtual classes certainly weren't ideal, I know that I had particularly enjoyable experiences in my Government and Linguistics classes that term.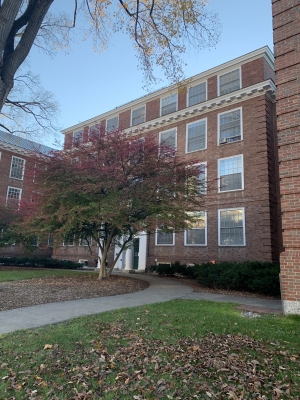 One of my classes that spring was called Ethics and Public Policy with Professor Rose, whose seminar I had just taken the winter prior. This class discussed various moral controversies in public life and challenged me to think about how concepts of justice intersected with policy decisions. Throughout the term, we were given opportunities to grapple with these issues with our classmates and for our midterm project, we even got to make a poster or podcast that argued for a specific policy solution – mine was about providing cash transfers to the poor. One of my hesitations about virtual classes were the seemingly limited opportunities to engage with my classmates and the professor. And while Zoom interactions are no match for the in-person experience, I definitely had so many chances to get to know the other people in the virtual room during our class discussions and my professor through office hours that I could set-up anytime with the professor. 
My Linguistics course that term, Experimental Phonetics with Professor Stanford, was an equally as engaging class. This class looked at the physiology and acoustics of speech sounds and also how to use software to process and analyze data. For our final group project in this class, my group got to work with another Dartmouth student who was a native speaker of Vietnamese and collect data to analyze various Vietnamese sounds. Being at home taking classes, I missed the more spontaneous moments of being in class. One of the best parts of virtual classes was the ability to have class sessions recorded so that we could pause and replay lectures. Professor Stanford's lectures were always interesting, and one time even included a recorded Zoom "field trip" to the local CVS to get supplies for an in-class experiment.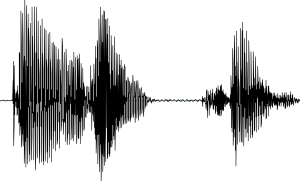 Luckily, many remnants of virtual classes remain. For instance, many of my classes are still recorded. Now that we're back to in-person classes, it's been great to sit with my classmates in a physical classroom and have those simple conversations or just say hi!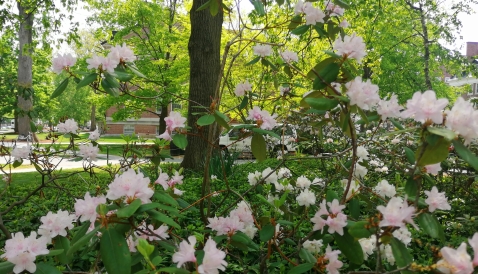 It is crazy to think that I am halfway through my Dartmouth journey. To celebrate, here are a few of my favorite moments related to academics.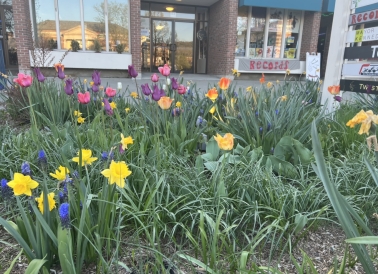 There is no "the" thing you should be stressing over doing between your first-year and sophomore years. It's about what you need and what will bring you fulfillment.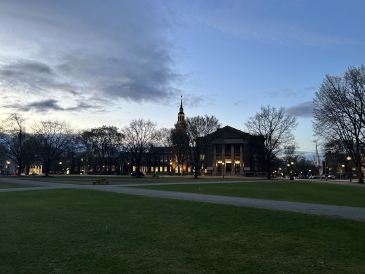 Despite the vast ocean that separates me and my dream school, I applied to Dartmouth College as an international student from Bangkok, Thailand in the early decision round. This wasn't just a leap of faith, I assure you.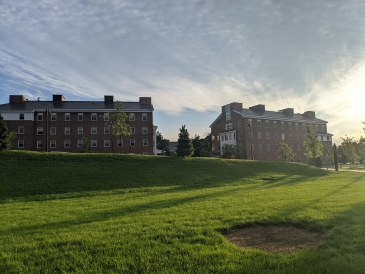 Dartmouth funding extends well beyond its generous financial aid scholarships. Come learn about the funding I'm pursuing!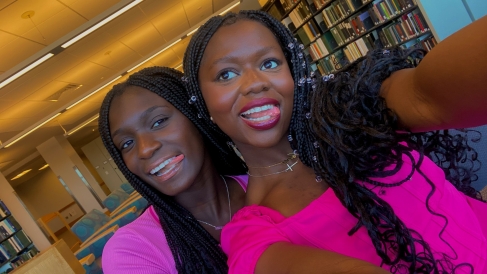 I tend to get bored of places really easily, but I have yet to run out of different rooms in the library! Here are some of my favorite study spots at Dartmouth :)

I initially wasn't very excited to take a language in college, but my experience with learning Spanish at Dartmouth has honestly been one of the highlights of my freshman year. Here's what I gained through these classes, and what you might gain too!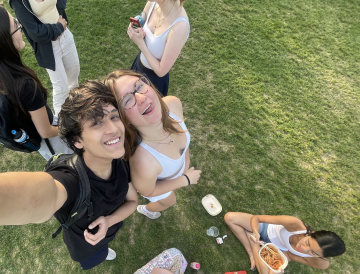 I documented a Tuesday in my life at Dartmouth!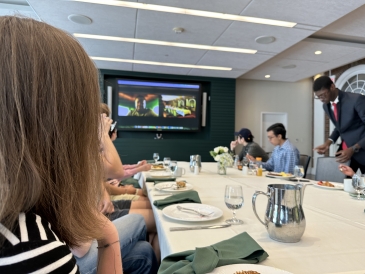 I've reached the end of the Magnuson Center's Social Entrepreneurship Certificate Program, but also the possible beginning of my work in social entrepreneurship!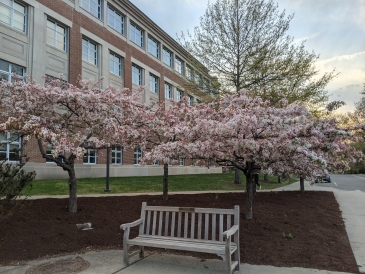 When I graduated from high school, I wanted to ensure I had everything mapped out for my four years in college. My mindset has changed drastically since, and I want to share that with you…