« All Posts by this Blogger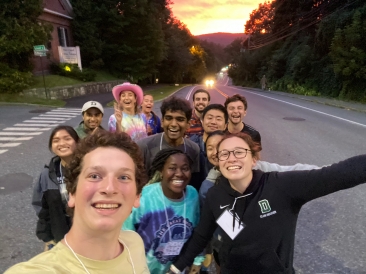 There's 10 Weeks of Sophomore Summer…
...and Trips comes along just to end it! Coming out of my classes and finals period in my junior summer, I was so excited to be able to be a part of the First-Year Trips program. For those of you not familiar with this beloved Dartmouth tradition, the Trips program is an orientation program where each first-year student is matched with a group of their peers and two upperclass Trip Leaders and the entire group – also known as a trip – goes into the out of doors for various outdoors activities. I know that coming to Dartmouth, when I was selecting my trip, I was not very familiar with going into the outdoors or camping. Luckily, there is a wide variety of different options available for students, everything from strenuous hiking to flatwater kayaking (which was my trip)! This year, there was an even broader selection of trips for the 25s, everything ranging from community service in the Upper Valley to museum exploration.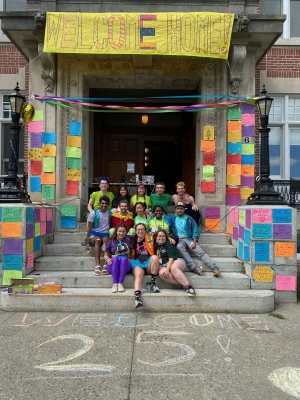 For Trips this year, I was a member of Hanover Croo, or H-Croo for short! H-Croo is a group of upperclass student volunteers who serve as the logistics and hype team, welcoming students to campus and making sure they're ready and excited for their Trips experience. Almost a year in planning, it was amazing to see the hard work of the Directorate team (shoutout to my amazing co-captain and fellow Tour Guide, Katie!) pay off and for the program to come to fruition - culminating in the 25s finally arriving on campus and leaving for their trip!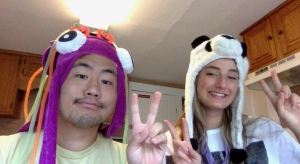 Throughout the two weeks of Trips, I had an awesome time getting to know my fellow H-Croolings (that's what we call members of H-Croo!) whether it be bonding over washing trangia (camping stoves) or moving hundreds of frame packs. However, we weren't just working all the time! H-Croo also makes sure that incoming students and volunteers are comfortable and excited, and there's nothing we do better than playing some classic Trips games (like the infamous "I have a Blitz for…") and dancing the medley (a series of choreographed dances to some 2000s hits). We also cooked and ate Annie's Mac and Cheese together on the golf course and had the opportunity to go up to the Moosilauke Ravine Lodge for dinner. At the end of the day, it was so rewarding to see all the 25s, some of whom I've only met before on Zoom, come to campus and begin their Dartmouth journey. As a senior now volunteering for Trips, it seems like just yesterday when I left for my own trip!
I went kayaking on the Connecticut River for the first time. Read up on my experience!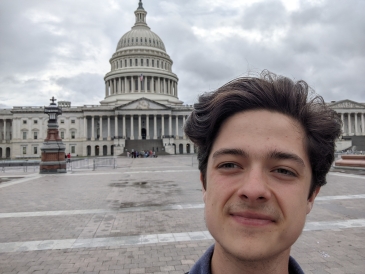 I'm officially halfway through my time at Dartmouth, and it's been a wonderful journey. Here are some reflections and thoughts about my future!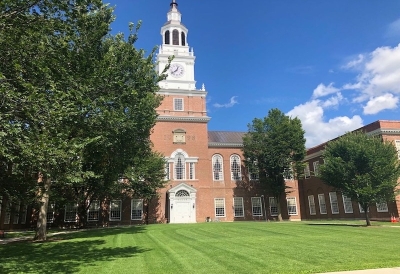 Highlights from my Dartmouth experience.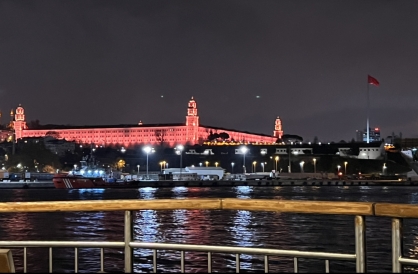 Here are some steps derived from my experience to help you navigate the summer before Dartmouth as an international student.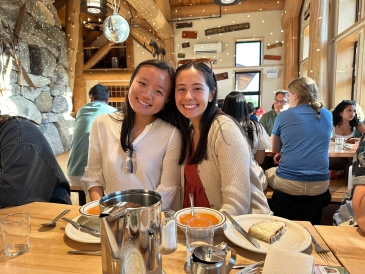 Looking back at my fondest memories of the term, here are seven snapshots of my spring term that I am grateful for.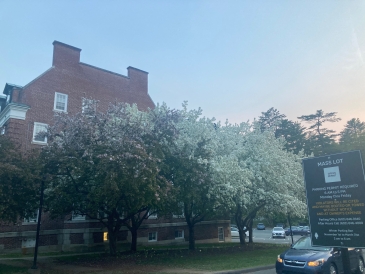 Spending summer on campus as a Sophomore is a Dartmouth tradition. However, I won't be here for it. Come check why!
Antônio Jorge Medeiros Batista Silva
2025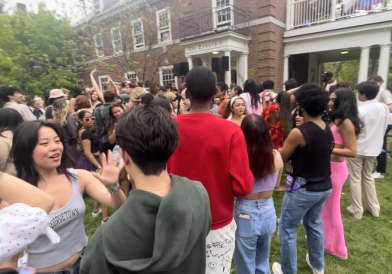 A Dartmouth tradition that you should know about.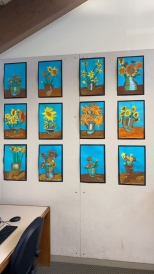 For this blog, I would like to share some of the things that have given me peace and joy throughout Spring term!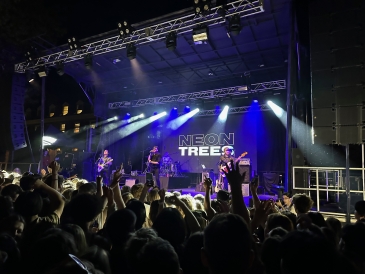 What's Green Key? Read up on this prime spring term tradition I got to experience this past weekend!