« All Posts by this Blogger
Financial Aid and Where to Find It
I like to be open about my experiences as a QuestBridge alum and first-generation, low-income student at Dartmouth, so I can help prospective students make informed decisions about their potential new home. Times have been more tough than usual for everyone, not just FGLI folks like me, which is why I thought I'd shout out the different ways Dartmouth has aided me - specifically, in the financial sense. Yes, thanks to the Financial Aid office I am able to afford the day-to-day costs of being a Dartmouth student (and I was able to get this aid even though I didn't get matched - maybe I'll save this for a later blog post!). But what if you want to bring amazing Asian American and Pacific Islander voices to campus, or receive funding for your thesis research, or give your residents the eggnog-y study night of their dreams? I'm very happy to say that if you find the right centers for funding, all of this and more is possible, and I'll show you a few good places to look.
SPEC is the Special Programs and Events Committee, a student-led body that oversees funding allocations to large and infrequent campus programming of all kinds. If the average Dartmouth student recognizes the name, it's probably from the "Thanks, SPEC" on the posters of Friday Night Rock, a club that brings indie music to campus several times a term. But I specifically got to work with SPEC as a member of the Programming Committee for Dartmouth's Asian American Pacific Islander Heritage Month (AAPIHM), to be held in April 2019. SPEC helped us near the end of the process, when we had to draw up a budget for the things we wanted to do and explain why SPEC in particular should fund us. Although it was a tough bargain to make, and our budget was apparently an all-time high for AAPIHM, SPEC was able to fund basically our entire request of $16,000, which helped us have an amazing and meaningful month of keynotes, performances, hands-on activities, and lots of food and culture. Thanks, SPEC!

The Rockefeller Center for Public Policy, which students just call Rocky, is another great place to bring projects in need of funding. Specifically, it offers specialized funding for public policy internships, research, and other leave term opportunities, as well as mini-grants for campus events or off-campus conferences. When I jumped into my senior thesis in Quantitative Social Science 5 weeks late (the story of which is probably ANOTHER future blog post), some deadlines for funding had already passed. Even though Rocky's Senior Thesis Grants were still available, I hadn't solidified anything except the broad field of my thesis, let alone what research question I'd be answering or how I would be collecting data. Luckily, a short blurb with my ideas was all I needed to submit an application literally the day of the deadline - in normal circumstances, I do not recommend doing this at all, but in my strange case it ended up working out, and I'm really lucky to have funding from Rocky as well as a better sense of how to make it useful for my thesis.

Finally, I have to shout out the Office of Residential Life as an underrated source of funding for its employees. I'm a first-year Undergraduate Advisor (UGA) for School House, and something that's really important to me is having one-on-one time with my often-busy residents. As a UGA, I have access to funding for all sorts of events that I plan on my own, as long as they benefit my housing community at some level. So a program I started this term is called "Please Let Me Buy You Coffee/Boba" - I had my residents sign up for a time they were free, and we'd go into town together and buy a quick drink at Starbucks, Still North, Dirt Cowboy, or 4U Bubble Tea, then just chat about life and get to know each other better. This term, one of the events that I got to fund was a winter-themed study night in the common room, with free eggnog and apple cider! We all appreciate free food and drinks here at Dartmouth, but I'm especially grateful to be able to access funding that is specifically for the purpose of community bonding.

No. 4

Bonus: The (actual) Financial Aid Office

Yes, Dartmouth's Financial Aid Office has very much made good on its title to, well, aid me and other students financially. What I specifically want to highlight is the help the office gave me when I was about to embark on my Religion FSP to Edinburgh, back in fall 2019. I was worried about affording life in a foreign city as a student for six months, and especially not being able to work my normal campus jobs when abroad. Luckily, the lovely people in the office heard out my situation and made one-time advances and loans available for me at every step of the way, so I could afford to not just go on the basic academic programming but also enjoy life as a student abroad to the fullest, just like all of my peers did. Thanks to this bonus help, I got to go to Amsterdam, see my favorite bands in Edinburgh and London, and befriend the local wildlife (pictured). Best of all, I didn't need to have a "good" reason to do it. I just did it because it was fun, and I'm lucky that the Financial Aid office supported that.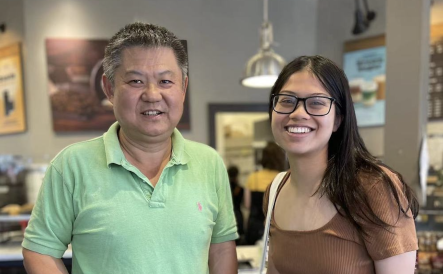 One of the really cool aspects of Dartmouth is that the college is located in a rural area but still has access to urban areas like Boston. Last week, I took a three-hour bus ride on the Dartmouth Coach for a weekend getaway in Boston.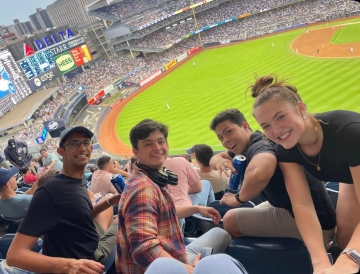 This summer has shown me the importance of true friends and healthy relationships no matter where you are or what you're doing.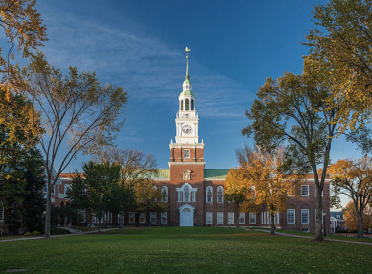 I want to utilize this blog post as a reflection on my transition into the College.

A list of my favorite aspects of Dartmouth, spelled out.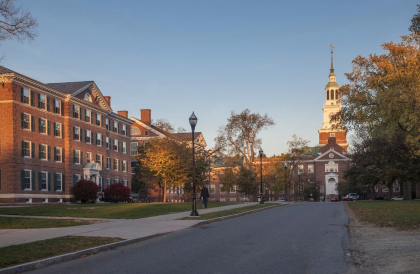 I want to utilize this blog post as a space to offer tips and advice to '26s, as they embark on their transition into their first year.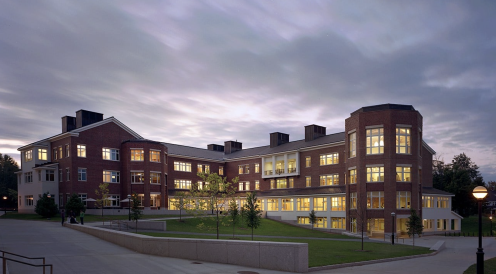 I am writing this week's blog post as I enter the fourth week of my summer internship with Breakthrough San Juan Capistrano.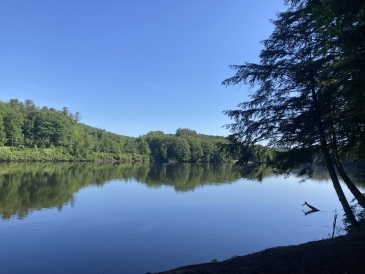 Here's Part Two of some Q&As for prospective students!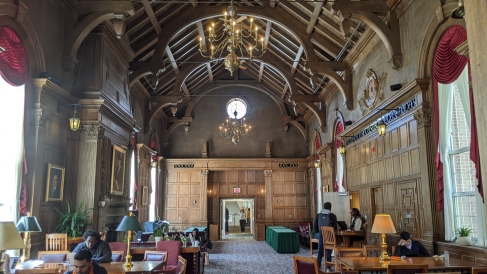 I'd like to talk a little bit about exploring your future career and the opportunities Dartmouth offers to guide you. What should you get involved in your first year? Let's use my first year as a case study!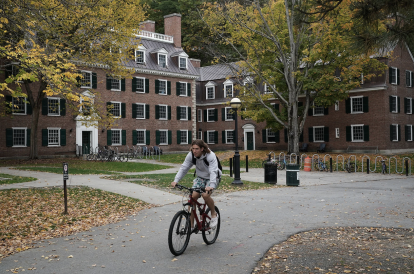 I am writing this blog post as I enter the third week of my internship at Breakthrough SJC.