« All Posts by this Blogger
4 Winterims, In (and Mostly Out of) the Woods
Winterim is the name students use for Dartmouth's break between Fall and Winter terms, a break that lasts from Thanksgiving through New Year's. As a new student, 6 weeks of no classes during my favorite time of year sounded like a great idea at first, but I quickly started second-guessing it and thinking of how to spend my winterim the "right" way. Should I be working? Taking an internship? Shadowing alums? Yes, those are all great things to do during breaks if you have the energy, and I've done my fair share, but my breaks were still just as fulfilling even when I wasn't doing something as immediately impressive as that stuff.
For instance, my freshman winterim was all about just processing my first-ever term at university and taking it easy as much as possible. I still kept busy by preparing for one of my winter term classes, and even took a class at the Thayer School of Engineering, where I got to learn how to genetically modify bacteria to make them glow green in just 5 days. But apart from that, the notable moments from freshman winterim were just spending time with friends at home in New York during the holidays, and seeing my family in my first trip to London, a place that's now a home all its own for me.
It was great to be back in the UK for some parts of my sophomore winterim. Honestly, this winterim was my busiest - probably because I was on the Religion FSP in Edinburgh, which runs on a semester system, so I still had December classes!! But I still made time to travel a bit in Europe, go to concerts, and generally take it easy for the holidays. A moment I really appreciated was the Thanksgiving celebration that some American Dartmouth alums hosted at their house in Edinburgh, for us FSP students to mingle and celebrate what Brits call "Thursday." I started off the term barely able to cook for myself, but when December rolled around, I made a huge bowl of eggnog and other American Christmas food for a multicultural dorm party with my Scottish classmates. I was also worried about making friends when I was abroad, but I joined the Edinburgh Bhangra Crew and had a great time at our end-of-term social with them (pictured above). My break this year was a lot shorter than Dartmouth students usually get (I remember my last final was due on December 20th, which I cringe to think about now), but at the same time I got a lot of downtime to relax and enjoy how I had grown from my time abroad.
Junior winterim threatened to be the biggest downer - if there was ever a year to cancel the holidays, 2020 was it. Like many people, I wasn't able to travel abroad for non-essential reasons, so instead of heading to London to see my family, I actually stayed on campus the entire break. To make things more isolating, the events that Dartmouth would normally organize for students over interim had to be scaled back massively to comply with social distancing requirements. This meant I had to find ways to entertain myself for 6 weeks straight, basically all on my own. Some things that got me through this time: festive Zoom calls and Christmas watch-parties, my desktop Christmas tree that lights up on its own, TikTok, Pokemon Go, and the bathtub in my sorority house. (Something they don't tell you about college is how few opportunities you get to take a proper bath in on-campus housing.)
I'm really thankful I got to come back home to London for my winterim this year. I'm pretty busy again - I'm catsitting for a Dartmouth '20, working on my senior thesis, and this week the Senior Fellow team is going to train to read Regular Decision applications. I suppose freshman year me would be proud of how much I'm up to now, and that my break is "productive." But now that I'm a senior, I think the most productive thing I've been doing this winterim has been, literally, nothing - like binge-watching Succession, walking around the local Christmas markets, and getting lots of sleep. In my opinion, the real "right" way to do winterim at Dartmouth is just to... do it. How do you think you'd do winterim here?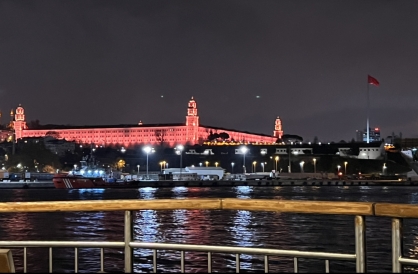 Here are some steps derived from my experience to help you navigate the summer before Dartmouth as an international student.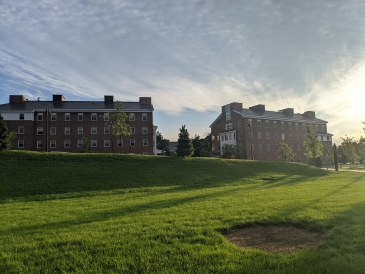 Dartmouth funding extends well beyond its generous financial aid scholarships. Come learn about the funding I'm pursuing!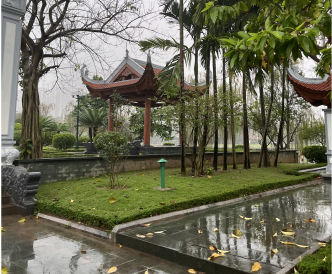 Every term away from Dartmouth is different; whether you are at home, in a different state or even a different country, you are always learning something new.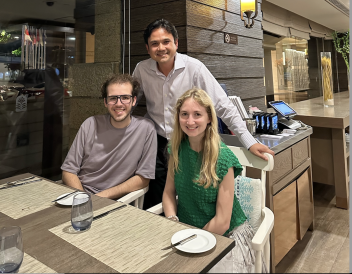 By chance, I had the opportunity to meet with a Dartmouth alumnus working as a doctor in Hanoi!

Thanks to my on-campus housing community, I had the amazing opportunity of spending a few days away from campus in the Big Apple.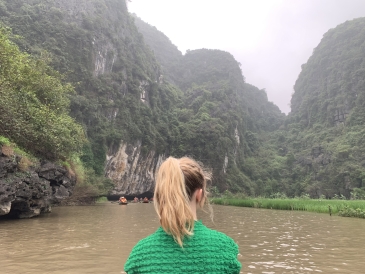 As a tour guide, I often tell people about the full immersion experience of internships and study abroads. But what does it really feel like to be away from campus?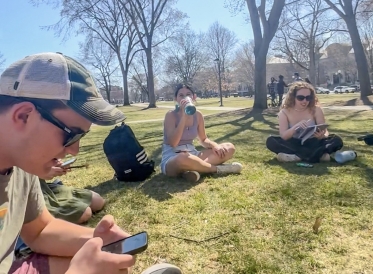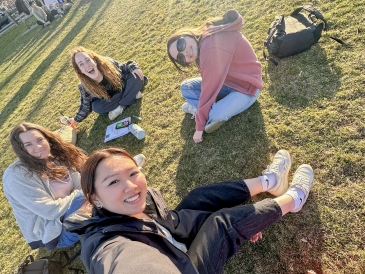 As my first year here at Dartmouth is almost coming to an end, let's recount a few of the little things I've grown to appreciate here.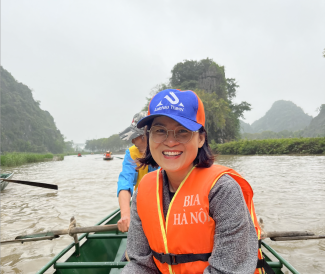 Read on to learn more about living with a host family during an away term!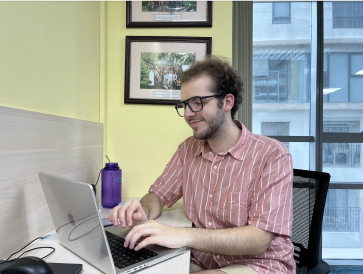 For the month of April, I have been living in Hanoi for the Dartmouth Dickey Center Global Health Internship. Read on to experience my day in the life as an intern!