« All Posts by this Blogger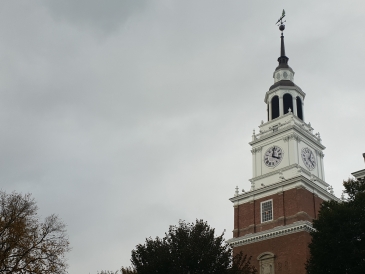 Red Leaves and Long Sleeves
Walking around campus had me thinking of my home town, Bucharest, for fall is just as delightful both in Hanover and at home. This is how I decided to postpone my study 'party' in the library for just another hour and instead walk around campus, enjoying the beautiful features autumn put on display. So I grabbed my phone and began taking pictures of Dartmouth during that clear, brisk, afternoon and now I would like to share them with you.
First, I wondered from my dorm, located within the McLaughlin Cluster, towards the Fairchild and Wilder buildings, housing the Earth Sciences, Environmental Studies, Physics, and Astronomy Departments. The leaves alone caught my eye and the pictures you see below are just what made it out of a myriad of leaf-pictures I took that day. Afterwards, I zoomed out and enjoyed how the bright-colored vegetation framed the architecture on campus. Nature truly plays its part in making Dartmouth students' experiences unique from other schools, as it is an integral part of our time on campus.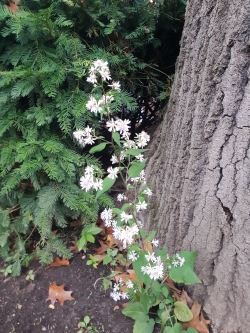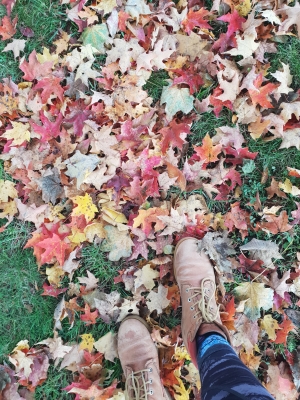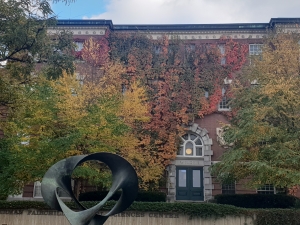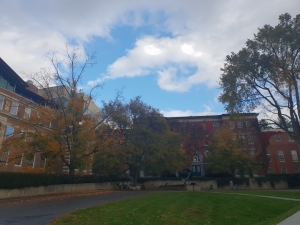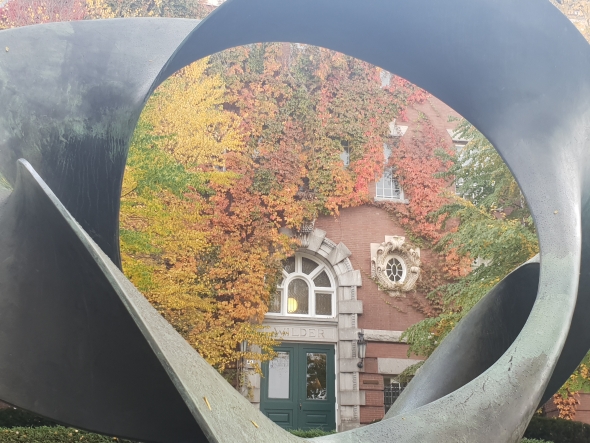 Next, I wondered around the green, admiring the Baker Library, and then moving towards Robo and Foco Dining Hall. The skies began darkening and the streets of Hanover were lit, creating a dreamy atmosphere that enhanced autumnal majesty even more. Very few people were outside at that time and that gave me the opportunity to have the campus to myself for a little bit. The pictures below constitute a selection of snapshots I took trying to preserve the memory of those special moments when, alone on the streets of Hanover, Dartmouth seemingly whispered: "Welcome home!"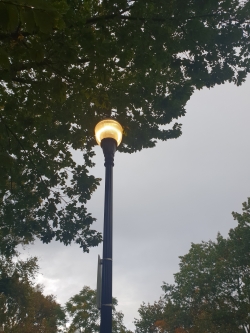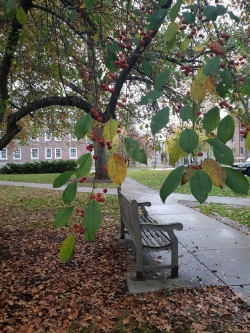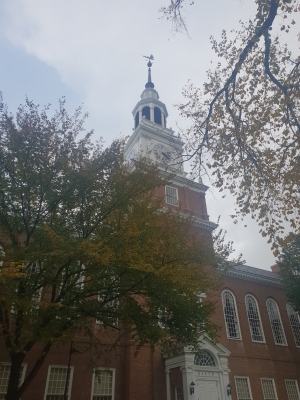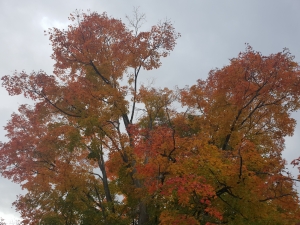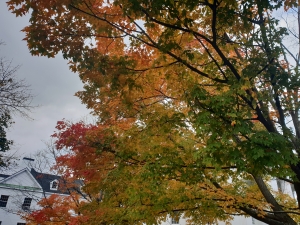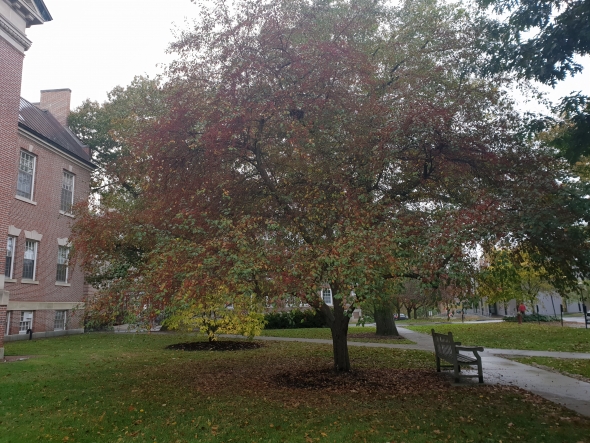 Beautiful? I know. There is no doubt as to why so many people at Dartmouth like autumn. Ah, what a great time to be at Dartmouth!