« All Posts by this Blogger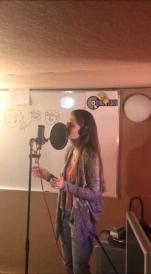 Eat, Sing, Love
Hello!
As 'Week 2' of my Dartmouth experience is coming to an end, I look back on a week filled with memories and pick out one of the most vibrant ones: the moment I found out I got into the Rockapellas, a gender-inclusive a capella group on campus. Buckle up for a musical journey, because this week's blog is about the extracurricular I'm most invested in currently: a capella.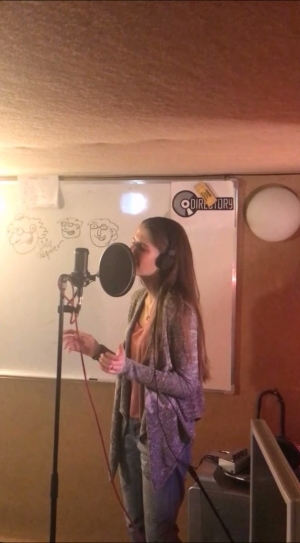 I will begin by saying that Dartmouth is a place where you can get involved in nearly any activity you could possibly think of. Don't take my word for it, check out this site.
If singing is up your alley and it's something you would like to continue doing in college, then this post is especially for you. There are various options suitable for singers, from taking for-credit singing lessons, to being a part of the Gospel Choir (no auditions needed), but my favorite is becoming involved with one of the acapella groups. You can choose between gender inclusive, co-ed, all-female, or all-male groups, and all you have to do is save a day for auditions.
General advice for this whole gig:
Have fun! I know I did – this year's auditions were on my birthday and it was a great way to spend it.
Pre-auditions:
Go to the open rehearsals held before auditions to see which group you like the most

Prepare a verse and chorus of your choice for auditions – something you enjoy performing and which brings out who you are as a singer (my audition song was a version of Gershwin's "Summertime")

Auditions:

Stage one (open for everybody who dares to try):

Audition for as many groups as you can (I auditioned for all but one group)

You might end up spending most of your day auditioning, so be patient and don't forget to bring water and perhaps some snacks

Be yourself and try to relax – groups are looking for actual people, not just amazing voices

Stage two (open to people who were selected during stage one):

From the list of groups who decided they want to hear you sing some more, pick one and go to their call-back audition

Expect to get some real a capella action – be ready to learn one of the group's songs and feel what it's like to be a member of the group

Again, it's not just about the music, as you'll spend some time getting to know the group, so enjoy yourself

If you don't get into the group for which you attended call-backs, do not despair! You might be able to attend another call-back audition – that is exactly what happened in my case and it all worked out!

Post-auditions:

You're done now, so go get some rest! I know waiting for results is stressful (if you ask me, this was the most stressful part), but all you can do is wait
Auditions are now behind me and I've had my first rehearsal with the Rockapellas (or the Rocks, as we like to call ourselves) this afternoon, but it still feels unbelievable that I am now part of this group. Looking back, I think the hardest part was getting the courage to just go and sing. Really, that's all you have to do if you love singing and think you might like to perform in a group – just try!