« All Posts by this Blogger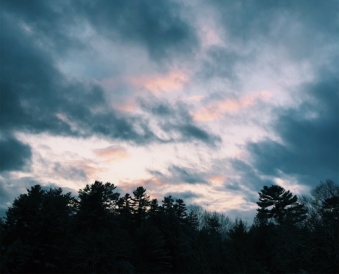 The One in Which I Enter a Real-Life Snow Globe
Before coming to Dartmouth, my biggest concern was definitely how I was going to cope with the cold. As a southerner, I was excited to see lots of snow, but I was nervous about the lack of sunlight and being ill-equipped clothing wise. Luckily, I have a lot of friends that are also excited to embrace the snow with me, so I wanted to share how we've been enjoying winter term so far!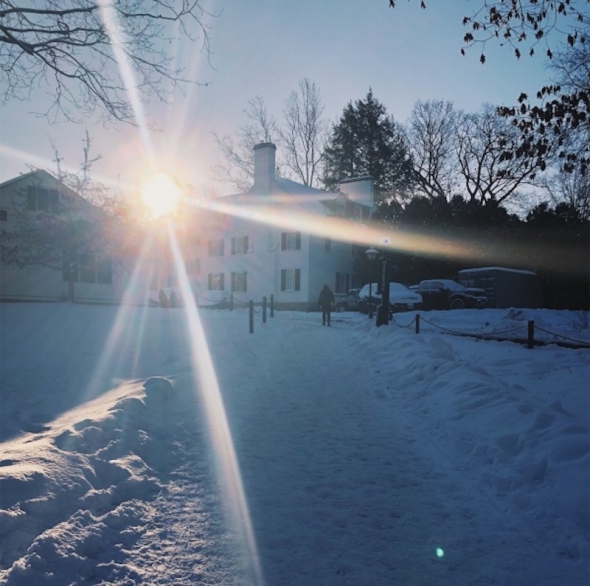 First and foremost, sledding! I went a few times as a kid, but I really forgot how fun hurdling down giant ice-covered hills could be! My friends and I took advantage of the giant hills on the Dartmouth golf course during the first few days of winter term. The golf course is beautiful and is only a five-minute walk from my dorm.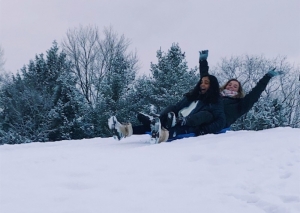 The sled I bought at a beginning of the year sustainability sale was passed around, and we all shared a few pairs of gloves. After lots of sledding and powdery snow in our faces, we headed to One Wheelock to grab free hot chocolate, tea, and coffee.

Here are the things I learned during my experience skating on Occom Pond: I can't ice skate and hot chocolate heals all wounds. Nevertheless, getting outdoors during the cold days makes them much more enjoyable. I had fun playing goalie (aka leaning on the goal and hoping the puck didn't go in the air) and my friends from colder climates did give me some ice-skating pointers.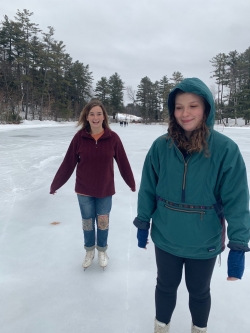 By the end, I could even move without flailing my arms around frantically! Occom Pond is super close to my dorm, but it feels like something out of a snow globe, so it was nice to take a break from schoolwork and spend time with friends!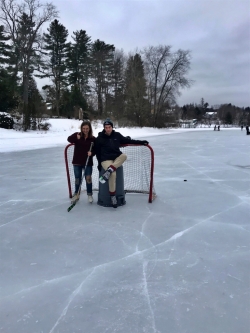 Finally, and a bit more practically, I've been learning to dress for the cold. With some advice from upperclassmen, I rented a car for the day and spent it wandering around Lebanon and checking out the local thrift stores. I found a couple of reasonably priced layering pieces and enjoyed having some alone time off campus. Bonus points for sustainable fashion!