« All Posts by this Blogger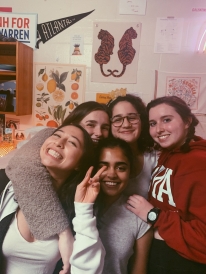 My (Updated) Why
In my college admissions process, I remember waiting until the last possible second to finalize my "Why Dartmouth" essay. I was enthusiastic about applying, but the super short word limit stressed me out. In the end, I wrote about joining and contributing to Dartmouth's legacy of reform through self-improvement. Now, as a freshman over halfway done with my first year, I thought I would take the opportunity to update my "Why Dartmouth" (this time without the stress of a 100-word limit).
As I originally wrote in my application, the atmosphere at Dartmouth is one that encourages constant self-evaluation and development. My grandfather attended Dartmouth in the 60s and, in his time, I wouldn't have even been considered for admissions because of my gender. Things certainly aren't perfect now, but the campus culture is one that empowers student activists. On campus, this activism is pervasive and addresses a wide range of issues from fossil fuel investments to gender-based violence on college campuses. Before coming to Dartmouth, I had never even thought about a few of these issues, but now I'm surrounded by students who spend hours fighting for justice in the community.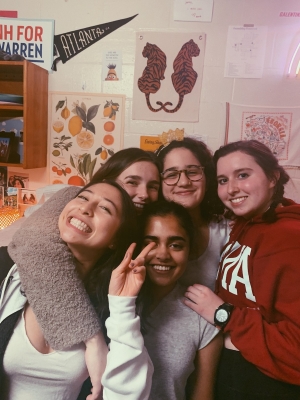 The next thing that drew me to Dartmouth is not a thing at all, but rather a whole bunch of people! I was fortunate to visit campus twice before I committed and each time I connected with amazingly genuine and unique people. As a student, I continue to be amazed by the caliber of people I am surrounded by. My favorite thing about Dartmouth students is that everyone has a trait or talent or hobby that you would never expect. I have one friend who is a physics major and writes (beautiful) poems every day. Another is a super quiet humanities major who is awesome at water polo. I could go on and on, but you get the point – the people here are really freaking cool.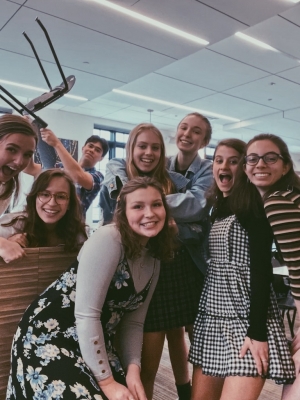 Finally, I have two personality traits that align super well with the academic structure at Dartmouth: I customize literally everything possible and I thrive in immersion. Dartmouth's quarter system means that there are four 10-week terms throughout the year. Because of the short terms, we only take three classes at a time, so I find myself much more immersed in the material I'm learning. The D-Plan is a flexible, personalized path that each Dartmouth student can design themselves. Outside of a few set terms, the D-Plan allows students to choose when they want to be on-campus, studying abroad, or doing an internship.