« All Posts by this Blogger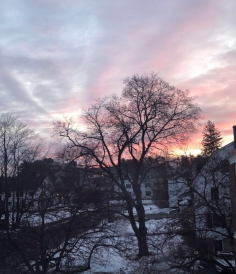 My Freshman Spring Classes!
This spring is going a bit differently than any of us were expecting, but the one constant has been the interesting classes Dartmouth offers. The usual course load here is three classes in a term, but this term I decided to take advantage of my newfound free time by taking an extra class.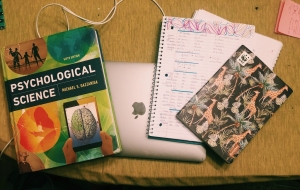 My first and, so far, favorite class of this term is Intro to Economics. This is my first time learning about economics and Econ 1 is known to be a tough class at Dartmouth, so I was a little nervous, but the lectures have been super engaging, and I've joined a Zoom study group with some of my friends in the class. My favorite part of the class has been the readings that apply topics from lectures to the real world; we've read and discussed everything from Uber's pricing experiment to the free market that fuels food banks.  
The second class I am taking this term is a first-year writing seminar called "Media and Politics." All first-year seminars are writing heavy, but focus on a single topic. Media and Politics is taught by a government professor and is especially interesting right now because we get to focus on topical applications of what we learn. For example, I just wrote an article on the pros and cons of covering President Trump's briefings live. I find classes much more engaging when I can see real-world applications, so to any future '24s, I'd definitely recommend Media and Politics if you feel the same!  
Before coming to Dartmouth, I'd never even been to a school that offered Latin, but here I am, enjoying my second term of the language! Dartmouth requires three terms of a foreign language for those who come in without much experience, so I chose to take Latin to fulfill my requirement. If I'm being honest, I probably wouldn't be taking a language at all if it wasn't for the requirement, but I've been pleasantly surprised at how much I've enjoyed Latin. Virtually all of our class time is spent on small group work, which is a really nice break from normal lecture classes.
The fourth and final class I am taking this term is Intro to Psychology. I wasn't originally planning on taking the class, but when I decided to take a fourth class for fun, I immediately thought of it. I don't "need" a psychology class for my (tentative) major or post-graduation plans, but I am interested in the material, so I decided to go for it!