« All Posts by this Blogger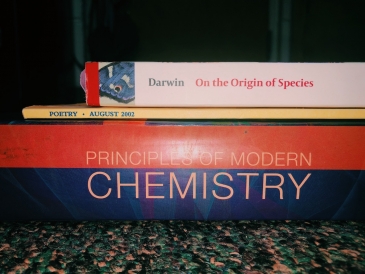 My Freshman Fall Classes: Studying Science, Poetry, and the In-Between
Coming into my freshman fall, I knew I wanted to take a wide range of classes, but since Dartmouth offers so many interesting courses, it was hard to choose! My post-college plans also played a role in my course election process, because I'm interested in going to medical school, but I want to major in something humanities related. Working with my faculty advisor, we came up with a basic structure of taking one pre-med class, one writing-based course, and one exploratory class. Using this structure, I ended up with three classes I'm really loving, so I wanted to share those!
My first class is an introductory poetry workshop. I'm considering majoring in creative writing, so this class has been an amazing introduction to the department. My professor is extraordinarily accomplished in her field, so I'm super grateful that I'm able to learn from her as a first-year student. So far, we've studied political poems, love poems, and the overlap between the two. Usually, classes are spent discussing a reading from a well-established author and applying what we learned to refine our own work. The class is only fourteen students, so we all have plenty of time to get feedback, ask questions, and contribute to discussions.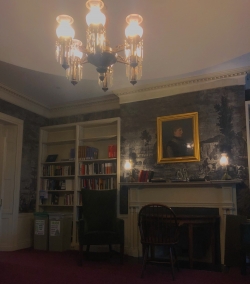 Next, I have "General Chemistry," which is the introductory course to chemistry at Dartmouth. The class meets four times a week and has a weekly lab, which I like because it allows me to work in a group and apply the information I learn in class. Even though there are about 100 students in the class, I've found that the class is much more interactive than I expected. My professor is constantly answering questions, giving us time to work on example problems, and she brings in cool experiments at least once a week. I know college chemistry has a bit of an intimidating reputation, but I've really enjoyed the professor I have and the material I've learned so far!
My final class is an English class called "God, Darwin, and the Literary Imagination," which is just as cool as it sounds! The class size is only about 20 people, so every class is a discussion based on readings about how science and literature interacted in conversations about evolution. Besides the super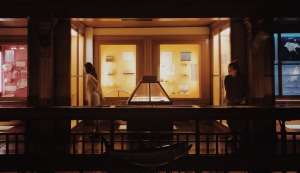 interdisciplinary nature of the course, my favorite part is our final project because I get to contribute to an exhibit in a local museum. I've never had the chance to share information from a class with such a broad audience. Definitely be on the lookout for a blog post when the final project is done!

I hope this has given you an idea of what a typical freshman course load looks like here at Dartmouth. It might seem a bit odd to only take three classes, especially if you're familiar with larger, semester-based schools like I was, but I've really enjoyed the focus and immersion that comes with taking fewer classes.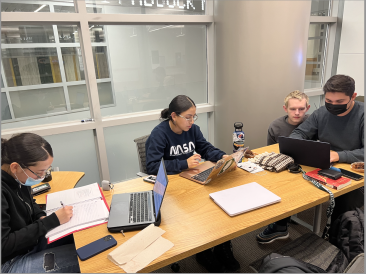 As I am reflecting on my experience with COVID-19, I want to discuss my support system on campus.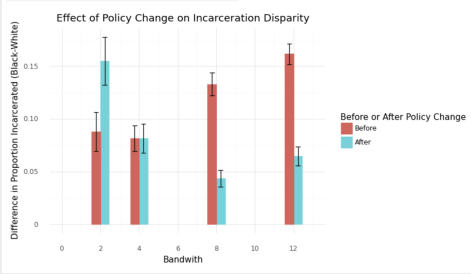 As is tradition for every term, I like to introduce the classes I'll be taking so that you can get a better idea of what courses are available at Dartmouth!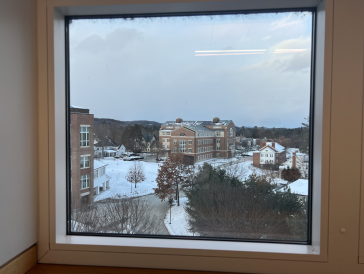 In this blog post, I will be giving you a preview of every class that I am taking and my perspective on all of them.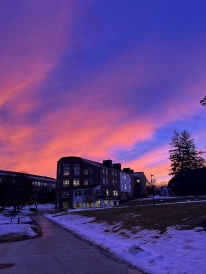 I'm excited to share with you guys what classes I'm taking this term, surviving the intense cold!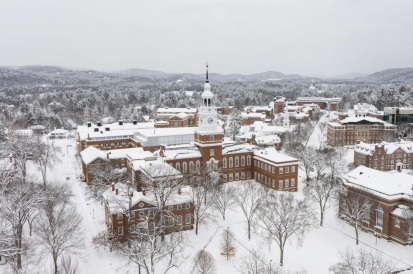 Happy New Year and welcome to winter term at Dartmouth! I've been looking forward to finally experiencing winter at Dartmouth since I applied here. I'd love to share the things I'm looking forward to the most about winter term.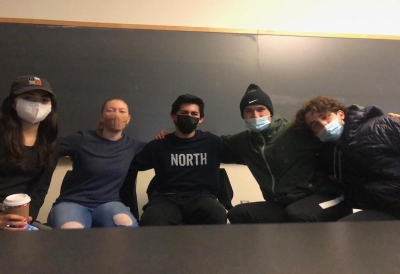 We learn languages a little differently at Dartmouth. Here's how!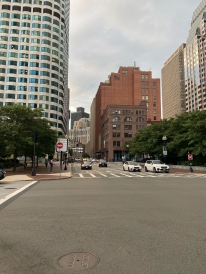 Many of my friends are taking their leave term this winter, so I thought it would be fun to interview them about their experiences so far.

With Winterim coming to a close and classes starting back up, I recently reflected on the prominence of student jobs on campus, with tons of options ranging from tutoring to food service and from ski instructors to research assistants.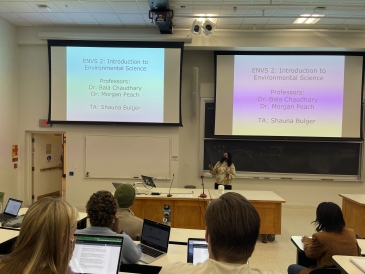 Dartmouth operates on the quarter system, which means students take three classes per term. This winter, I'm taking two classes that go towards my Environmental Studies major and one core Economics course.