« All Posts by this Blogger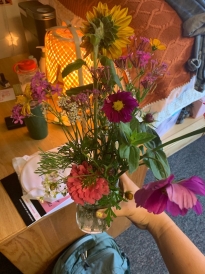 An Incomplete List of My Favorite Things on Campus
As I sit in the 90-degree, 100% humidity of South Carolina writing this, I am feeling very sentimental for Dartmouth and the life I have there. Of course, I miss my friends and my professors and the general vibe of thousands of smart, kind people in one place. But, I've written lots of posts about those feeling since I've been home, so you can go check those out if that's what you're interested in. This post is not going to be about any of those things and is instead dedicated to the tiny, tiny facets of Dartmouth's campus that I am finding myself missing more and more everyday.
1. An always empty chair in the corner of first floor Berry that is right beside an outlet and a window and a fake tree.
            It is the perfect seat. No one can change my mind.
2. The weather
I accept that this is a hot (cold?) take, but I genuinely do miss the weather in Hanover. Maybe it's due to the literal 100% humidity of South Carolina, but something about the brisk weather and beautiful snow in New Hampshire makes me feel like the main character in a coming of age movie.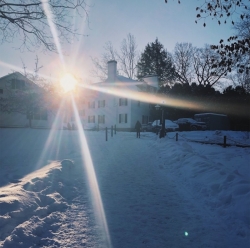 4. The constant music on the walk back to my dorm
This one is the I'm the thing most surprised about missing. I live beside a bunch of Greek Houses and while it does get loud sometimes, I miss the music that's always playing from one of the porches. 
5. Collis's smoothie line
Do I have a blender, frozen fruit, and yogurt at my house? Yes. Does that make me miss the Collis smoothie line any less? No. Something about the ease of walking to Collis, which is right off the Green, and being able to order any combo of fruits makes the smoothies taste so much better.
From My Friends, all `23s and missing Dartmouth as much as I am:
"The sound of my roommate coming in late from studying, but I'm falling asleep, so she tries to be as quiet as possible."
"Fresh flowers from the market on the Green." The farmer's market is maybe the most idyllic part of Dartmouth and happens every Wednesday when the weather is good. My personal favorite is the local bread and live music!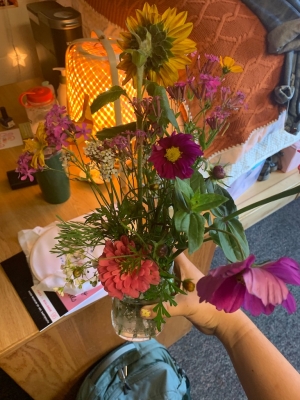 "Sitting and studying next to a window on the 3rd floor of the library, watching the snow fall while drinking an iced latte from KAF." KAF is Dartmouth lingo for King Arthur Flower, which is a local bakery and super yummy coffee shop.
"Rauner Windows!" Rauner is another study spot and library on campus, which has perfect windows for enjoying pretty weather.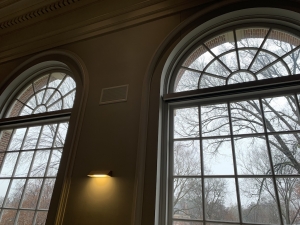 "Wednesday Tea at the Cube." Free tea! A cool study spot with lots of whiteboards! Winston the therapy dog!
I could go on and on and on with this list, but you get the point – I miss campus. I don't have much more to say, other than I'm grateful to have memories and people worth missing.