« All Posts by this Blogger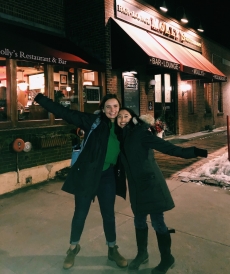 Hanging Out in Hanover
Some of the most common questions about Dartmouth revolve around its location. Don't you get bored? Aren't you in the middle of nowhere? Sure, students interested in living in the middle of the city and taking the subway to class are not going to find exactly what they're looking for at Dartmouth, but I've loved my experience in Hanover. Rather than feeling frenzied, the small-town vibe is calming and gives me a place to decompress. Hanover is also super pedestrian friendly because it's directly across from the center of campus and is connected by sidewalks. In addition to being able to walk everywhere, I've never felt unsafe walking around campus or downtown alone because Hanover is so laid back.  
When my friends and I do go downtown, it's usually to visit coffee shops or restaurants. Despite Hanover's location, there is a surprising variety of restaurants. In addition to the classic American stops, there's good Thai and Nepalese food within walking distance of campus. One of the nicest places in town is Pine, a restaurant which I've admittedly only been to when others are paying. For example, the Undergraduate Dean's Office sponsors a Take-Your-Professor-Out-to-Lunch program. With their funding, I've taken two professors to Pine and had a great conversation and a free meal. Dartmouth also funds a free gelato program. I've been to Morano Gelato a few times with my floormates to have free ice cream and bonding.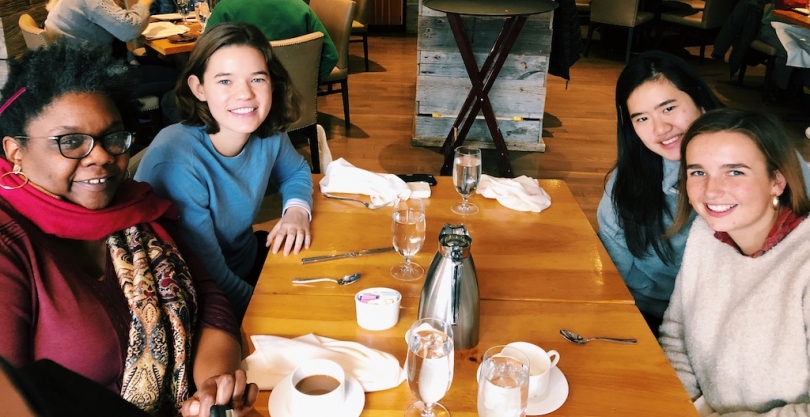 Some of my other favorite places to visit in downtown Hanover are the local coffee shops. I usually go to alone, when I want some time to myself or am trying to write. However, I've often found that I end up in conversation with people who are Hanover residents and unaffiliated with the college. Because the town and school are small, they are extraordinarily interconnected and, in my experience, people in the community have been super welcoming. One long time Hanover resident even helped me pick out a good winter coat!