« All Posts by this Blogger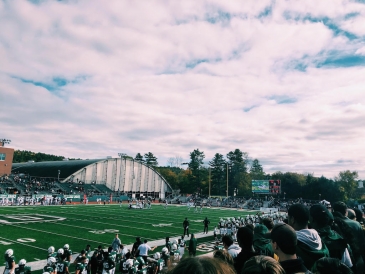 Give a Rouse! It's Homecoming!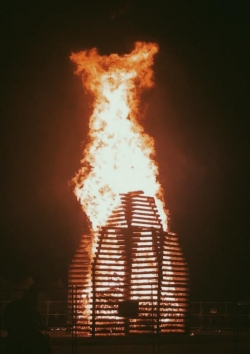 On the day I committed to Dartmouth, I remember calling my granddad, a member of the class of '56, and telling him about my decision. We talked many times before about his experiences at Dartmouth, but in my first conversation with him as a committed student, I remember him being so excited for me to experience Dartmouth traditions, especially Homecoming. This past weekend, I finally had the chance to see first-hand just how special Dartmouth traditions are as I walked around the Homecoming bonfire, just as he did 67 years ago.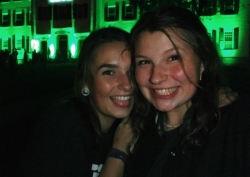 For me, homecoming weekend started on Friday afternoon when a couple of the clubs I belong to hosted social events. It was great to take a break after my week of midterms and bond with upperclassmen outside of practices and meetings. Then, I joined my housemates for pizza and temporary tattoos. After consuming copious amounts of cheese bread and jamming out to throwback hits with my dormmates, we lined up to join the rest of the Class of 2023 in a parade around campus. The parade stopped at each freshman dorm until everyone was walking together towards the Bonfire. This is one of the last times our entire class is together before graduation, so walking as a unit, past rows of alumni and upperclassmen, was super special to me. Finally, after parading all the way around campus, we circled the 30-foot bonfire burning in the center of the green. It sounds a bit cultish, but there's nothing like a massive, structurally-sound fire surrounded by thousands of people to remind you what the Dartmouth community is capable of. After the freshmen's march around the Green, there were lots of events hosted around campus including a late-night breakfast served in Collis Common Ground! The waffles were so good!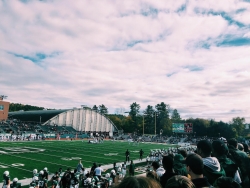 On Saturday of Homecoming weekend, I slept in, grabbed brunch in the Class of 1953 Commons, and headed over the football game! There are a few football players I've met on campus, so it was super fun to get to cheer them on. I think that's one of the coolest things about Dartmouth's size – it's small enough that I know a couple of football players, but big enough that I can always find a new face to sit with in the student section. The football team's resounding victory over Yale (42-10!!) wrapped up my homecoming weekend festivities, so I headed back to my dorm to do homework and enjoy some down time. As I walked back from the football field, I felt an overwhelming gratitude that I am able to share in centuries-old traditions, a feeling that I hope any prospective students reading this will one day share.
How easy is it to get a job on campus?
A:

Coming from a boarding school, I didn't get to work during the weekends. Coming into Dartmouth, I was excited at the prospect of being able to finally get into the workforce. There are many reasons why you would want to work.

Yes, my friends, it was time for the infamous Dartmouth snowball fight, where the entire college is summoned to the Green at midnight to have a massive snowball fight.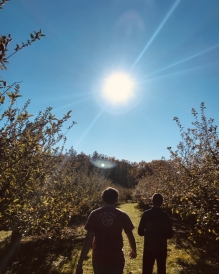 My faith is a very important part of my identity. Starting in the fall, I decided to join two Christian groups: Christian Union and Apologia, the Christian thought magazine on campus.

Long time no see, Hanover. How long has it been? Six months and three days? Not that I've been counting, of course. Oh, who am I kidding? I couldn't wait to see you again! How have you been?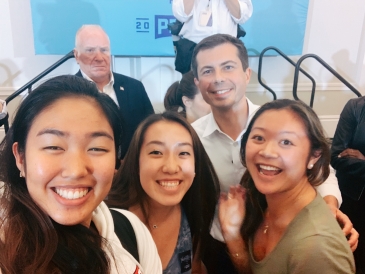 It's officially 2020, and seeing as I won't be returning to Dartmouth until next September, I thought it would be fitting to reflect back on my past year (most of which was spent on-campus).
The reason I tell this story is to pretty much show that Dartmouth is somewhat of a "nerd sanctuary" — a place where people can do whatever and explore whatever passion they want.

My friends and I had a board games brunch at the dining hall, with many of the games rented from Jones Media Center. It was a highlight of the term — when else can you play Cards Against Humanity with nine friends while enjoying brunch?
With the decade (and year) coming to an end, I thought I would do something fun and look back on everything that has happened this year for me at Dartmouth!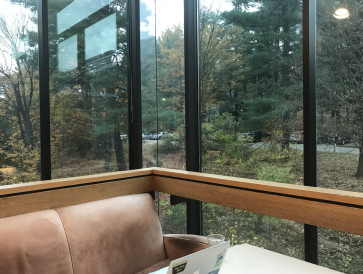 These are just my favorites, and most of them tend to be a little more open and loud, but there are tons of different places to get some reading or work done in Hanover.