« All Posts by this Blogger
A Day in My Life as a Freshman
Between figuring out what clubs I wanted to join, trying out for sports teams, and finding new study spots, each day looked a little different for me this fall. However, with the fall term behind us, I've found a routine that I'm happy with, so I wanted to share it with y'all!
No. 1

7:30 am: Rise and Shine!

When my alarm goes off at 7:30 each morning, my day begins with me rolling out of bed, hitting play on my favorite morning news podcast, and getting ready for the day ahead. I always like to open my blinds first thing in the morning, so I can have a view of the changing leaves.

No. 2

8 am : Coffee, Always Coffee

After packing my bookbag for the day, I head to Novack Café, which is a coffee shop in Baker-Berry library. It serves Starbucks, pastries, and lots of other yummy snacks. My favorite breakfast order is an iced coffee, yogurt covered pretzels, and an apple!

No. 3

10 am: General Chemistry

When choosing classes for my first term here at Dartmouth, I was a little nervous to start out with a big, STEM lab class, but I've really enjoyed Gen Chem so far! As well as having a great professor, my class also has a Teaching Science Fellow (TSF), who just graduated from Dartmouth as a chemistry major. The TSF holds office hours almost every day, and I've found it super helpful to be able to work with someone who has firsthand experience as a Dartmouth student.

No. 4

11:30 am: Lunch in the Class of 1953 Commons

After chemistry, I walk with some friends from class to the Class of 1953 Commons (lovingly known as FOCO) to grab lunch, talk about class, and decompress before heading to our next classes.

No. 5

1 pm: God, Darwin, and the Literary Imagination

My second class of the day is an English Class focused on the rhetoric surrounding debates on evolution and religion. In class, I've enjoyed discussing a wide range of ideas from religious, scientific, and philosophical thinkers.

After class, I like to head up to the Tower Room in Baker Library. Here, the view is amazing, there are big comfy chairs, and it's super quiet. I think it's the perfect place to read or work on homework!

No. 7

4:30 pm: Introduction to Poetry

My last class of the day is a creative writing class focused on poetry. Each week, we have a chance to write and get feedback on our work while also reading and learning from other authors' work.

No. 8

7 pm: Water Polo Practice

Before heading to the pool, I try to finish up any work with upcoming deadlines, so I can use practice as a time to relax. I did not play water polo before coming to Dartmouth, so I have loved learning a new sport and bonding with the other girls on the team. After practice, we all grab dinner together.

No. 9

9 pm: Studying and Bed

After practice, I finish up the night in my room talking with my hallmates, doing homework, and sometimes grabbing a late-night snack. I head to bed around 11:30, excited to wake up and do it all over again in the morning.
I actually shadowed there during my freshman winterim, as the deputy director is an alum and hosted a few students to visit the facilities and meet some of the people who work there.
How easy is it to get a job on campus?
A:

Coming from a boarding school, I didn't get to work during the weekends. Coming into Dartmouth, I was excited at the prospect of being able to finally get into the workforce. There are many reasons why you would want to work.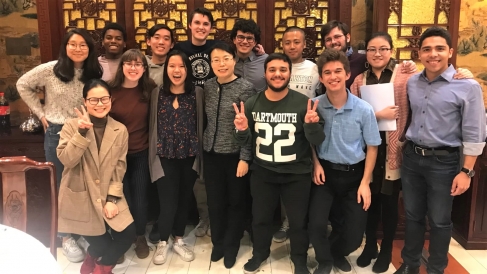 Is a Language Study Abroad worth it? I weigh upsides and downsides to help guide your decision!
The reason I tell this story is to pretty much show that Dartmouth is somewhat of a "nerd sanctuary" — a place where people can do whatever and explore whatever passion they want.

My friends and I had a board games brunch at the dining hall, with many of the games rented from Jones Media Center. It was a highlight of the term — when else can you play Cards Against Humanity with nine friends while enjoying brunch?
Early on in my time at Dartmouth, I learned about a resource that has become instrumental to my life. The Academic Skills Center, or "ASC," is committed to helping students reach their academic goals.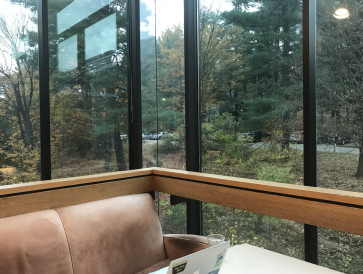 These are just my favorites, and most of them tend to be a little more open and loud, but there are tons of different places to get some reading or work done in Hanover.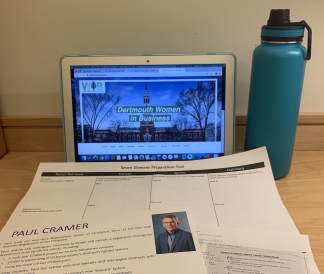 There is a common misconception that students cannot pursue business interests at a liberal arts school. Dartmouth actually provides a wealth of resources for students who want to pursue finance, consulting, and marketing post-graduation.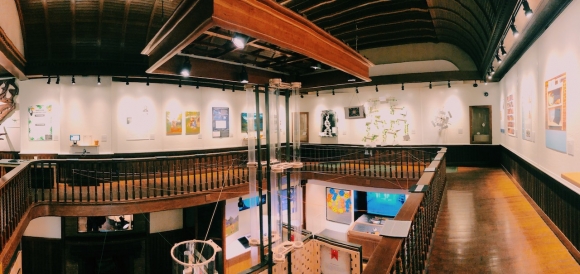 If you're interested in creating a project based on your interests and leaving an impact on the world around you, I encourage you to check out Dartmouth's Social Impact Practicums!