« All Posts by this Blogger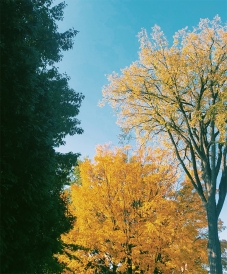 Changing Leaves & New Experiences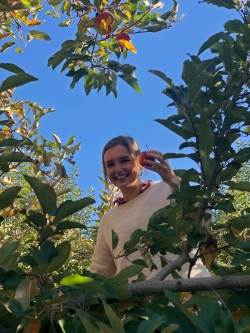 As a student from South Carolina, experiencing my first New England fall has definitely been one of the highlights of my first terms here at Dartmouth! Everyone said that fall was a special season on campus, but I figured it wouldn't be all that different from what I'd previously experienced – I was wrong about that! Thanks to the cool temperatures and wide variety of trees in New Hampshire and Vermont, the tree tops surrounding campus turn began to turn into a quilt of reds, oranges, and yellows at the beginning of this term. As I've watched the leaves change colors, I've also found that there are a ton of ways to enjoy fall, on and off campus.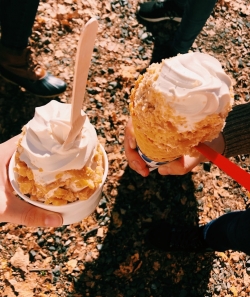 My favorite experience so far has been visiting a local apple orchard to pick apples, try apple cider, and explore a corn maze. The farm also offers Maple Creamees, a regional dessert that involves a delicious combination of soft serve ice-cream and maple candy sprinkles; if you're ever in the area, you have to try one! I went to the orchard with Christian Union, one of the groups I'm involved with hear on campus, but there are a ton of other student organizations that also sponsor apple picking trips. I have friends that have gone with acapella groups, sports teams, and engineering clubs, so whatever you're into, there will be an opportunity to explore a local apple orchard.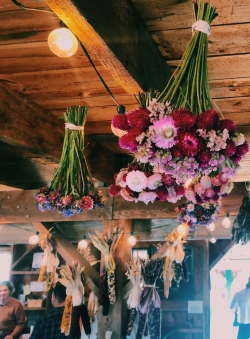 Another great way to experience the fall foliage around campus is by hiking through it! The Dartmouth Outdoors Club, or DOC as we like to call it, leads hiking trips of various skill levels every week, so it's easy to get outdoors whether it's a short hike after class or an eight-mile trek on a Saturday. The DOC also loans out any gear you might need, so being involved is accessible even for those with limited hiking backgrounds. Another uniquely-fall, uniquely-Dartmouth experience, is the Spooky-Scary-Full-Moon-Night-Hike, which is pretty much exactly what it sounds like and is super fun!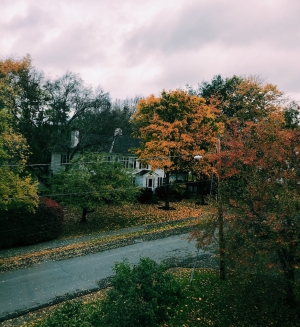 Visiting an apple orchard or take a hike are great ways to enjoy fall, but I also love how easy it is to enjoy the outdoors in my day to day life. Because Dartmouth is not in a big city, mountains are visible on my walks between classes and most of my favorite study spots have a view of the fall foliage. Whether it's eating at the campus wide Fall Harvest dinner, studying beneath the trees on the green, or enjoying hot apple cider with my friends, I've enjoyed everything that fall here at Dartmouth has to offer and I can't wait to explore the snow-covered campus this winter!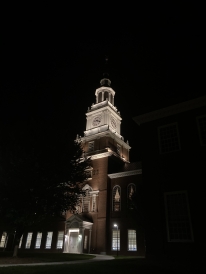 I sat down with my friend, Ali '20, who conducts interviews, to gain some insight into what students should expect for the interviews.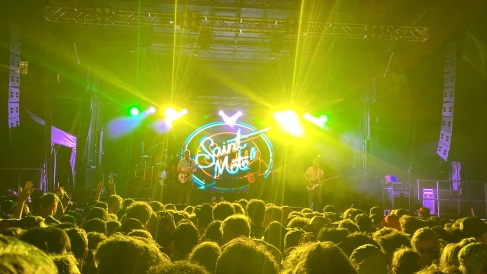 As the 23s, 24s, and 25s shared our first Green Key together, Dartmouth ended up bringing my middle-school self's favorite band to campus: here's how my Green Key went!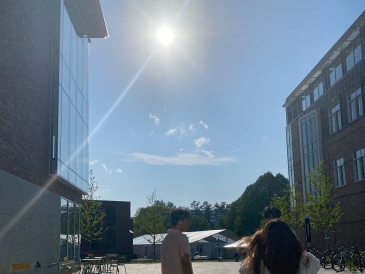 Here are some reflections and thoughts I had undergoing my last term of freshman year!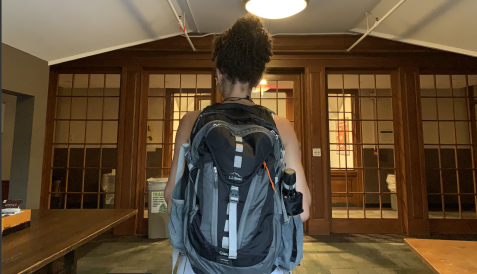 My most used item on campus by far is my L.L.Bean Quad Pack. Because I don't go anywhere without it, I've perfected its contents to perfectly accommodate my day-to-day life.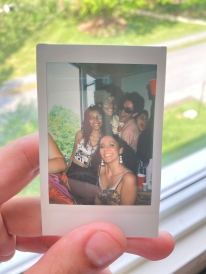 This was my first Green Key. Although a bit unsure of how these Dartmouth traditions work, I had a lovely experience! Come check it out!
Antônio Jorge Medeiros Batista Silva
2025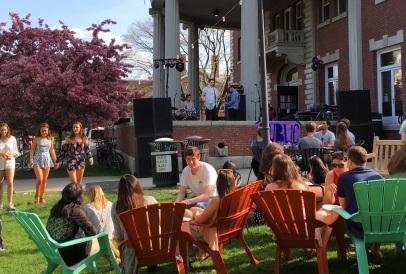 In this post, I share my first experience with Green Key at Dartmouth

Brandon Mioduszewski
2025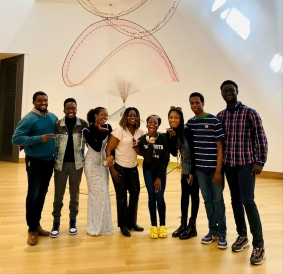 Some of you planning to attend Dartmouth as international students may be thinking, "How will I celebrate the family weekend at Dartmouth?" Isn't it something I need a family for? How will my family get to Dartmouth from the far ends of the earth?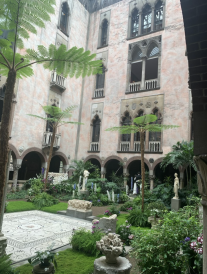 A weekend in big-city Boston allowed me to reflect on Dartmouth's unique rural location.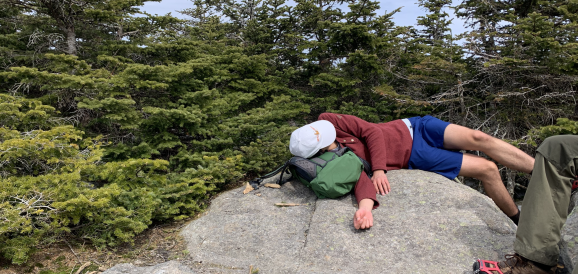 May so far has been full of spending time with friends, FoCo ice-cream, and enjoying the weather. If you're wondering what spring looks like at Dartmouth, look no further!