« All Posts by this Blogger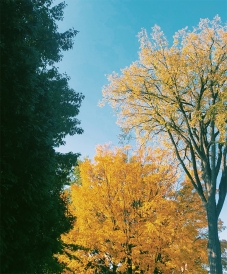 Changing Leaves & New Experiences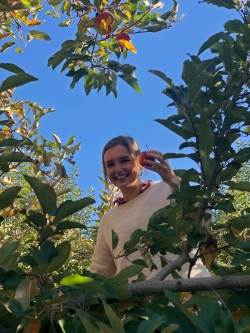 As a student from South Carolina, experiencing my first New England fall has definitely been one of the highlights of my first terms here at Dartmouth! Everyone said that fall was a special season on campus, but I figured it wouldn't be all that different from what I'd previously experienced – I was wrong about that! Thanks to the cool temperatures and wide variety of trees in New Hampshire and Vermont, the tree tops surrounding campus turn began to turn into a quilt of reds, oranges, and yellows at the beginning of this term. As I've watched the leaves change colors, I've also found that there are a ton of ways to enjoy fall, on and off campus.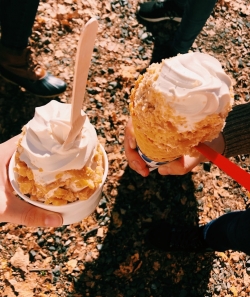 My favorite experience so far has been visiting a local apple orchard to pick apples, try apple cider, and explore a corn maze. The farm also offers Maple Creamees, a regional dessert that involves a delicious combination of soft serve ice-cream and maple candy sprinkles; if you're ever in the area, you have to try one! I went to the orchard with Christian Union, one of the groups I'm involved with hear on campus, but there are a ton of other student organizations that also sponsor apple picking trips. I have friends that have gone with acapella groups, sports teams, and engineering clubs, so whatever you're into, there will be an opportunity to explore a local apple orchard.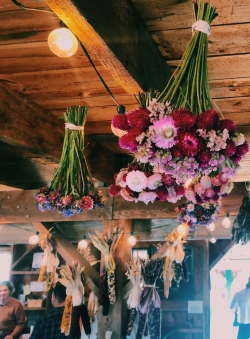 Another great way to experience the fall foliage around campus is by hiking through it! The Dartmouth Outdoors Club, or DOC as we like to call it, leads hiking trips of various skill levels every week, so it's easy to get outdoors whether it's a short hike after class or an eight-mile trek on a Saturday. The DOC also loans out any gear you might need, so being involved is accessible even for those with limited hiking backgrounds. Another uniquely-fall, uniquely-Dartmouth experience, is the Spooky-Scary-Full-Moon-Night-Hike, which is pretty much exactly what it sounds like and is super fun!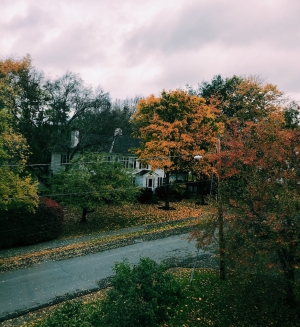 Visiting an apple orchard or take a hike are great ways to enjoy fall, but I also love how easy it is to enjoy the outdoors in my day to day life. Because Dartmouth is not in a big city, mountains are visible on my walks between classes and most of my favorite study spots have a view of the fall foliage. Whether it's eating at the campus wide Fall Harvest dinner, studying beneath the trees on the green, or enjoying hot apple cider with my friends, I've enjoyed everything that fall here at Dartmouth has to offer and I can't wait to explore the snow-covered campus this winter!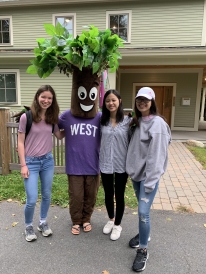 Looking back at my housing selection process, I realized there is very little information available about the LLCs. I wrote this blog post to tell you five reasons why I love the Humanities LLC.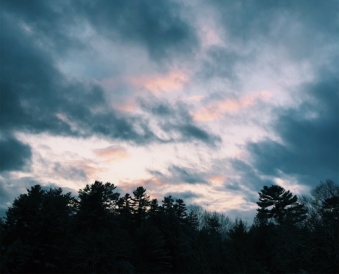 As a southerner, my biggest concern about Dartmouth was how I was going to cope with the cold. Luckily, I have a lot of friends that are also excited to embrace the snow with me, so I wanted to share how we've been enjoying winter term so far!

I've taken to sitting and watching, treating myself to the slowness of green tea and silence of an uninterrupted morning. But that's one of the best things about college—it offers ample moments for reflection.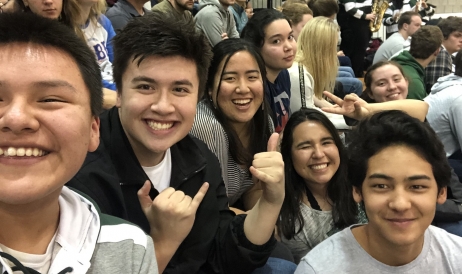 Being in West House means Tuk-Tuk dinners and fun house events almost every week, but this month it also means having the opportunity to join West House's Intramural (IM) basketball team.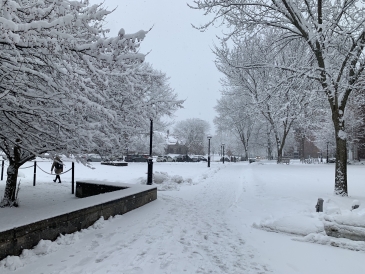 Coming to Dartmouth, I already had a plan of the types of communities I wanted to get involved with. One thing I didn't expect was meeting some of my favorite people at the Tucker Center for Spiritual Life.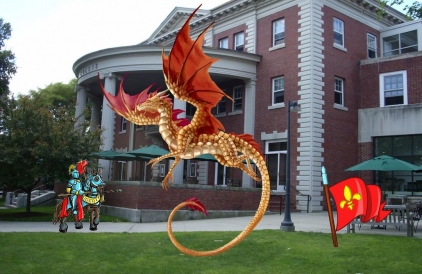 Collis gets two million visitors a year – why wouldn't you be one of them? Come join the fun and read on to learn how to make the best use of Collis as a socializing space!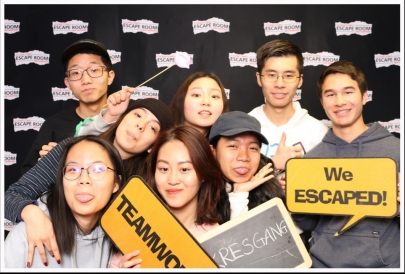 Come the 3-day weekend, the eight of us rented two cars and drove off from Hanover in the morning. Our destination? Concord, the capital city of New Hampshire.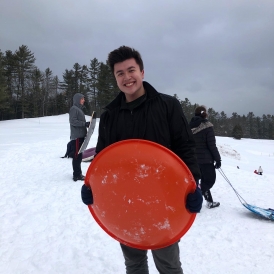 The idea of Dartmouth's unlimited snow used to be intimidating, but the past two weeks have been full of peaceful coexistence between students and seasons like no other. Winter's here and we love it.

As cliché as it sounds, students walking in small hat-topped flocks, laughing through brisk air, is a sport we take seriously around here. And it's one of the best ways to stay warm.