« All Posts by this Blogger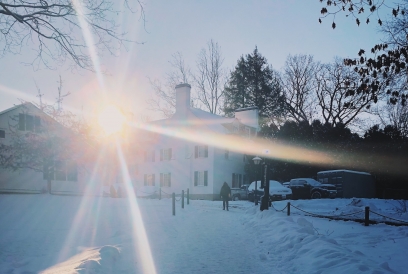 On Being an Introvert at Dartmouth
I've always been on the quieter side – I read a lot as a kid, had terrible stage fright in middle school, and stuck to a close group of friends in high school. I actually really enjoyed the college application process because describing myself in writing was far easier than doing it out loud. The college selection process, on the other hand, was far more challenging as an introvert. Just by the nature of every school's admitted student programming and campus tours, the people I encountered all tended to be far more extroverted than I am. And, if I'm being honest, that was really intimidating. With Dartmouth in particular, I found myself wondering how I could ever fit in on a campus where my personality seemed to so directly clash with the culture. Wacky campus traditions like first-year trips and flair seemed like fun from afar, but I had trouble imagining myself feeling at home on such an extroverted campus.
In the end, I chose Dartmouth because of the moments of quiet I found on campus. As a prospective student, the one-on-one conversations I had with upperclassmen and other prospective `23s helped me understand that people contain multitudes and Dartmouth is no different. Sure, there are people at Dartmouth who are outgoing and bubbly, and talkative, but those very same people can be excellent listeners and can push conversations in unexpected directions. Furthermore, there are TONS of people on campus who are introverted. During my freshman year, I've had the opportunity to befriend people who fall all over the introverted/extroverted spectrum.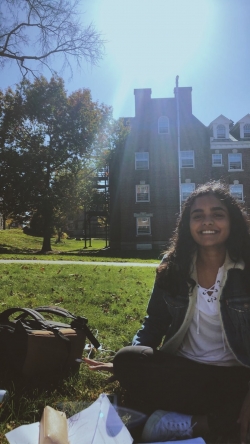 I firmly believe that everyone has their own little niche to fill on Dartmouth's campus, regardless of your personality type. I also believe that whatever niche you find at the beginning of freshman year will evolve over time and will force you to grow right along with it. I certainly didn't jump right into flair or Greek life, but I did feel immediately accepted by the people I met. I made friends slowly and in my own way. Eventually, surrounded by both introverted and extroverted friends, I found myself having fun, participating in traditions that had once seemed foreign and unapproachable. I learned weird dances and proudly flaunted my flair and felt at home amongst my classmates.