« All Posts by this Blogger
Why cities are overrated
When I was a junior in high school and people would ask me where I wanted to go for college, I would reply, "I'm not sure yet, but I do know that I want to go to college in a city!" Hanover, with a population of 11,000, is by no means a city. In fact, my hometown has a population six times that of Hanover. "What do people even do in places like that?" I thought to myself. It bothered me so much that at Dimensions I asked one of the many helpful upperclassmen if living in such a small town bothered her. She told me she had the same concerns when she was applying to schools, but assured me that I wouldn't even notice it once I was here. Although I didn't choose Dartmouth for the town, I did choose Dartmouth. And it turns out that upperclassman was right. I would even go so far as to say that I like going to college in a small town, for many reasons. First of all, the parts of Hanover within walking distance of campus are super quaint and homey. Local restaurants like Molly's and the Dirt Cowboy Café can be nice places to relax on weekends with friends, and the good food definitely doesn't hurt. The town can quickly become somewhere comfortable and familiar, unlike a huge city.
That's not to say that it isn't fun to explore new places every once in a while. Although Hanover itself is a tiny town, it's only a bus ride away from Boston and New York. Occasionally, people stay there for a weekend, but I have yet to find a reason to. However, I have gone on trips to Vermont and the beautiful nearby mountains with the Living Learning Communities (LLCs).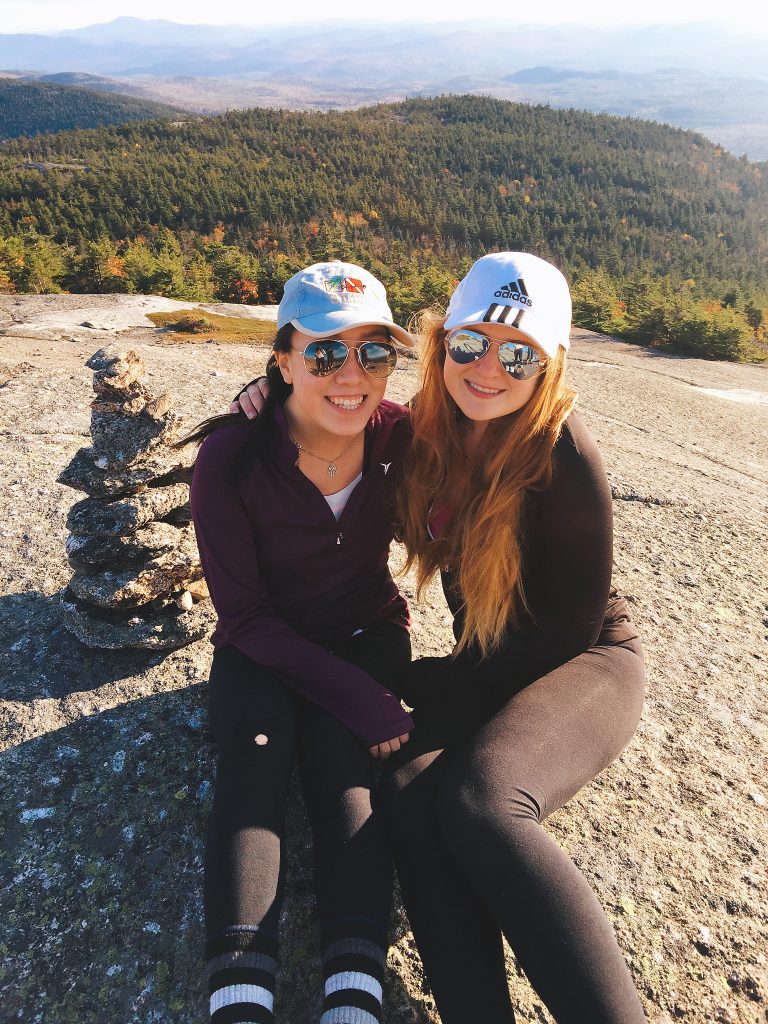 Most weekends, there's so much going on on campus that I don't even think about leaving. Student clubs, LLCs, and Collis After Dark are just some of the many organizations constantly coming up with programming and fun events for students. Especially at the beginning of last term, they were a great way to bond with friends or meet new people. Some of my favorite memories were attending these events, which ranged from free screenings of hit movies like The Big Sick and Wonder Woman to roller skating and dance parties. Sure, sometimes I get jealous watching my friends at other colleges Snapchat their various city adventures, but I'm grateful for Hanover. It makes Dartmouth a bit more intimate and magical, a place tucked away into a corner of the world.