« All Posts by this Blogger
'Tis the season to be sledding
It can be easy to spend the weekend holed up in the library during the day, as many Dartmouth students know. But it's important to remember that we go to school in a special place, a place that magically transforms itself once fall turns into winter. This weekend I was formally introduced to winter activities at Dartmouth, and wow was it fun. The LLCs organized a Pond Party, where they provided students with free ice skating rentals and sleds, along with Lou's donuts (which are amazing by the way). I decided to go with my roommate and some other friends.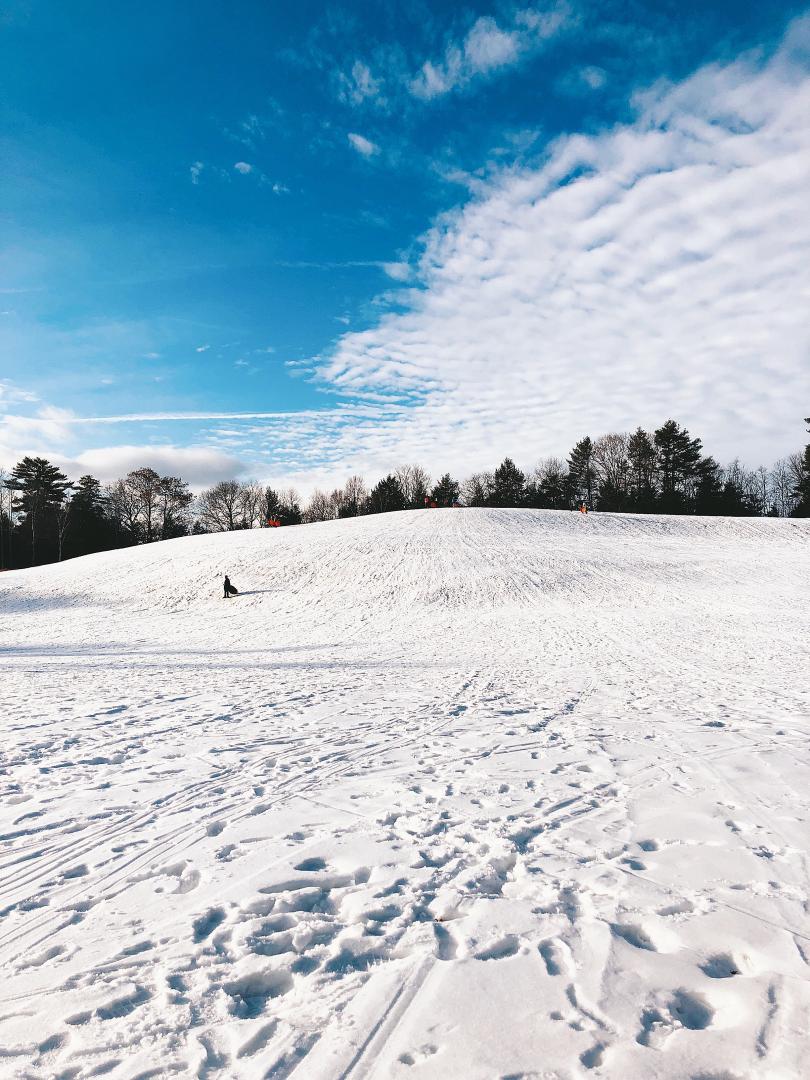 We strapped on our ice skates and with careful steps and the occasional yelp, made it to the pond. Although it was fun, it was also a pretty warm day, so the ice wasn't entirely hardened. After a while, we went inside to rest, munching on donuts, hot cider, and oranges, strangely enough. When someone mentioned sledding, I said, "Oh, I'm don't really want to go." I imagined people sledding down a tiny hill and it didn't sound that fun. Nonetheless, everyone else decided to take a sled and head on over to the golf course, so I grabbed one too. As soon as I walked onto the golf course, I was stupefied. The green slopes and autumn leaves that I associated with the place were now replaced with huge hills, glittering and white. There were so many people sledding down, from all different parts of the golf course. I saw students, laughing and recording videos on their phones, and little kids with protective helmets strapped on tight. I stood there for a moment, taking it all in. The scene looked like it was straight out of a children's book -- there was so much joy on that golf course, childish, uninhibited joy, and it was contagious. I ended up spending an hour there, sledding down so fast I thought I would fly right off the face of the earth, and then running up to do it all again. It was so much fun, and I vowed that next time my family visited in the winter, I would take them all sledding.
I woke up that day looking forward to ice skating on Occom Pond. But I ended up having the craziest time, sledding down a hill that I completely forgot was right in my backyard.