« All Posts by this Blogger
Ringing in lunar new year
Friday, February 16 marked the first day of the lunar new year, the year of the dog. Since this was the first time I was away from my family during the new year, I wanted to make sure that I still celebrated the holiday, albeit not with the usual homemade dumplings and huge family dinner I faced back home. A few weeks before Chinese New Year, I told a few of my friends who were also Chinese to keep an eye out for events that may be happening, and that we should all go together. Once Chinese New Year actually came around, I had almost completely forgot about it, amidst midterms, papers, and fundraisers for student groups I'm involved in. But luckily, my friends reminded me and told me about two events that were happening on Friday night: one at Occom Commons in the building I live in and another at the Hopkins Center for the Arts, also known as the Hop. With my friends in tow, we headed to Occom Commons. Once I got there, I was shocked to see a line going out the door! The room was the most packed I had ever seen it, with people sitting at tables, on couches, and even on tables (as I did). They had dumplings, hot pot (a kind of vegetable soup), and of course, fortune cookies. I was surprised that they even had some classic Chinese dishes that are less popular in the United States, such as an egg and tomato dish I always had at home. A significant number of students there were not Chinese, and it made me happy to know that they were being exposed to part of Chinese culture and joining us in celebration.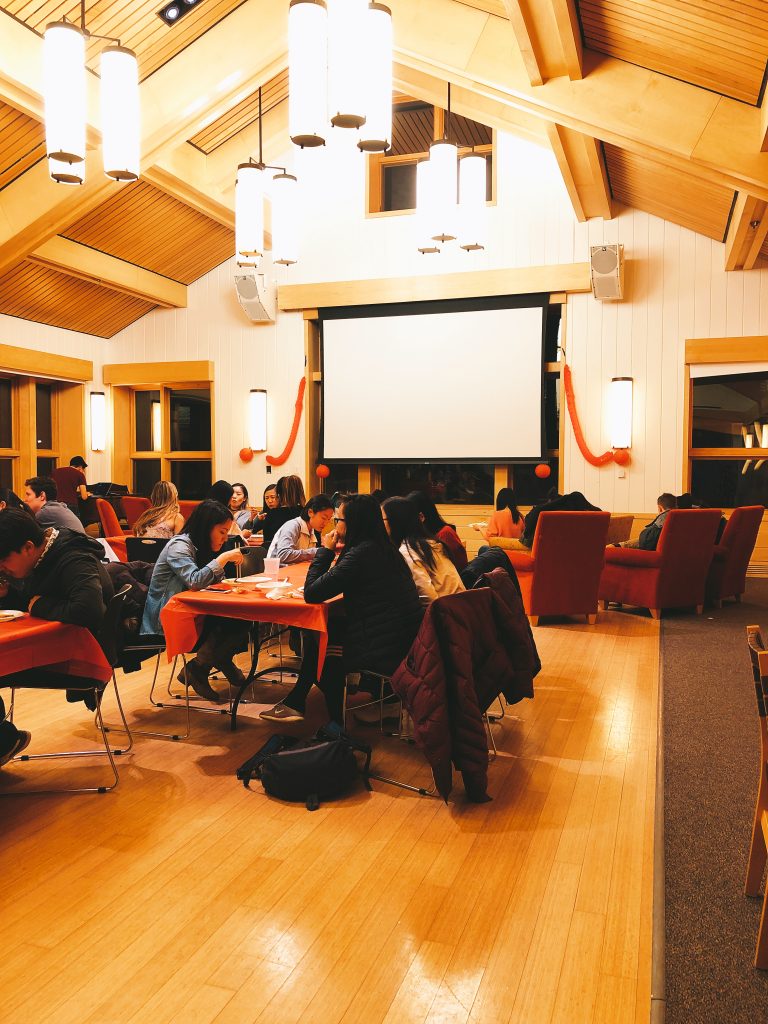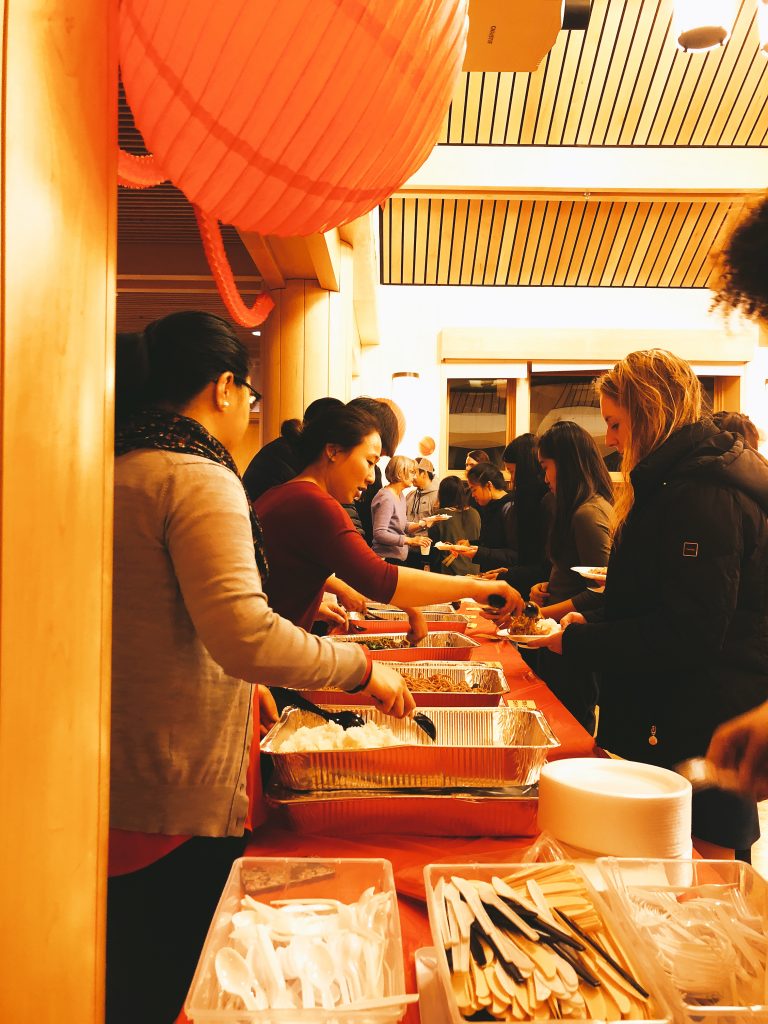 Afterwards, we decided to go to the Chinese New Year Gala at the Hop to see the performances, which ranged from rapping to Korean Pop dancing to dumpling eating contests. This event was much more structured and formal than the previous one, as it was hosted by the Chinese Students and Scholars Association (CSSA) and sponsored by the School of Graduate and Advanced Studies. One thing that I didn't expect was the number of babies and children there, with some even participating in the dumpling eating contest.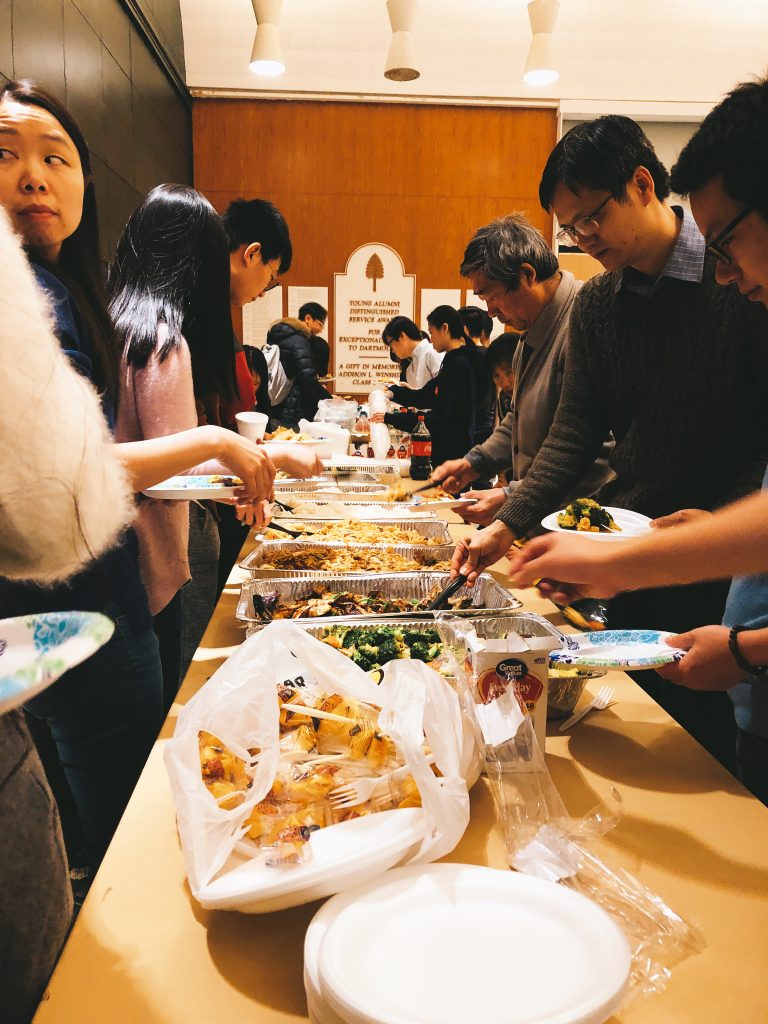 Both events reminded me of the active Chinese community at Dartmouth, made up of undergraduates, graduates, and professors. At the gala, I actually saw my chemistry laboratory teaching assistant, who's a graduate student, as well as a professor, who ended up singing a classic Chinese song. All in all, I can't wait for the next three lunar new years that I will celebrate here at Dartmouth, which will inevitably involve delicious food, fine friends, and the vibrant Chinese community I'm glad to be a part of.