« All Posts by this Blogger
Lunar New Year at Dartmouth
Lunar New Year is one of the most important holidays for Vietnamese people. It is the time for families to get together, for children to come back to their parents, and for Vietnamese people to express our gratitude toward our ancestors.
In Lunar New Year, most people come back to their homes in the countryside, so Hanoi is very empty. My family celebrate the New Year in the Hanoi, and I would feel a little sad, but at the same time much closer to my parents as I'd feel like we're the only people in the city. On New Year's Eve, I would help my parents with housework while watching the annual comedy. And when the New Year comes, we would watch fireworks and enjoy the New Year's meal together, and my parents would give me lucky money.  To me, Lunar New Year means time for family. Yet, this New Year, I can't go home.
I miss home a lot this week. Being at Dartmouth and not feeling the coziness of home in Lunar New Year are very difficult to me. However, there were many events celebrating the Lunar New Year this weekend at Dartmouth, and they definitely made me feel better. I also went out with my friends to celebrate the New Year in my own way, and it was actually really fun.
On Friday night, OPAL organized a Lunar New Year Celebration event. There were Asian food, karaoke, and raffles. I didn't come, but my friends said it was really nice, and you could really feel the Lunar New Year vibe there.
I went to Sushiya with my friends that night. Sushiya is quite expensive, but the food is really good, so I thought that I should treat myself a fancy dinner because it was Lunar New Year. I had unagi and shared the sushi deluxe with a friend.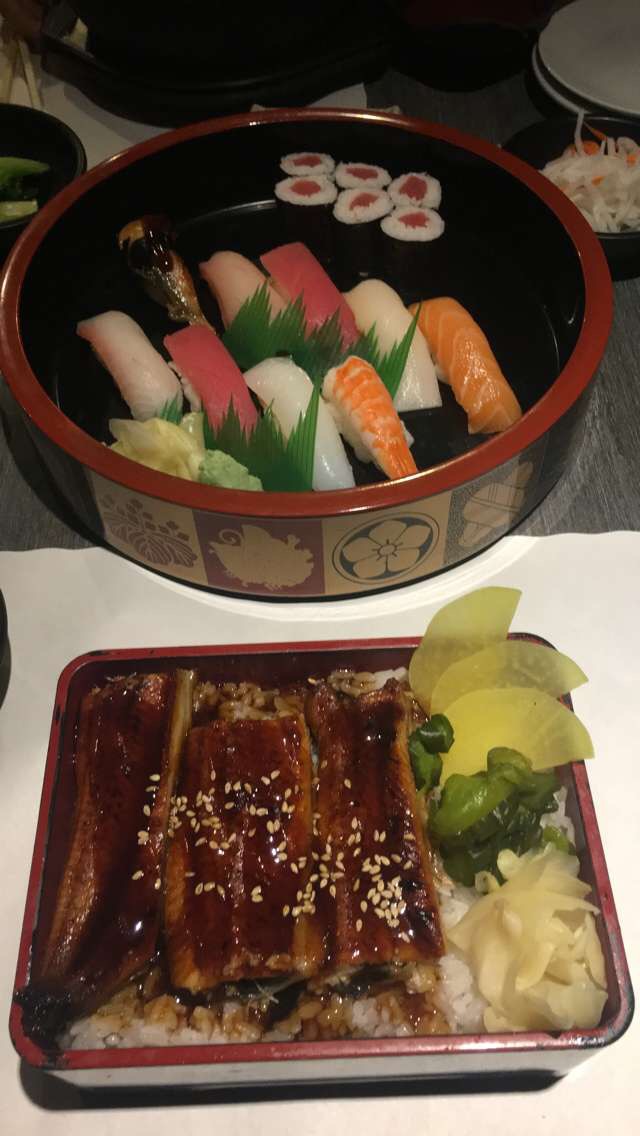 On Saturday night, or the second day of the Lunar New Year, there was also a dinner event organized by the Global Village. It was not as big as the event on Friday night, but it was really chill and I got to spend time with people on my floor. There were also raffles and the dumplings were really good.
Even though I couldn't go home for Lunar New Year, but going to the events this weekend and hanging out with my friends helped me a lot. I also feel very proud as I can share and celebrate Vietnamese culture and traditions at Dartmouth.