« All Posts by this Blogger
Lost In Translation - Intro
¿Dartmouth College? ¿O sea, un colegio? ¿Qué no aplicaste a la universidad?Dartmouth College? So... a college? Weren't you applying to universities, not colleges?
That's one of the first things my mom said after I received my admissions letter. To be quite honest, I didn't know the exact answer myself either. Now I know that calling it Dartmouth College -- not university -- places emphasis on the undergraduate focus of Dartmouth. Still, how would I translate that to Spanish? There are no direct translations that really get the same feel for the word "undergraduate." I would soon realize that this was not the only untranslatable phrase or word I would have to figure out how to explain.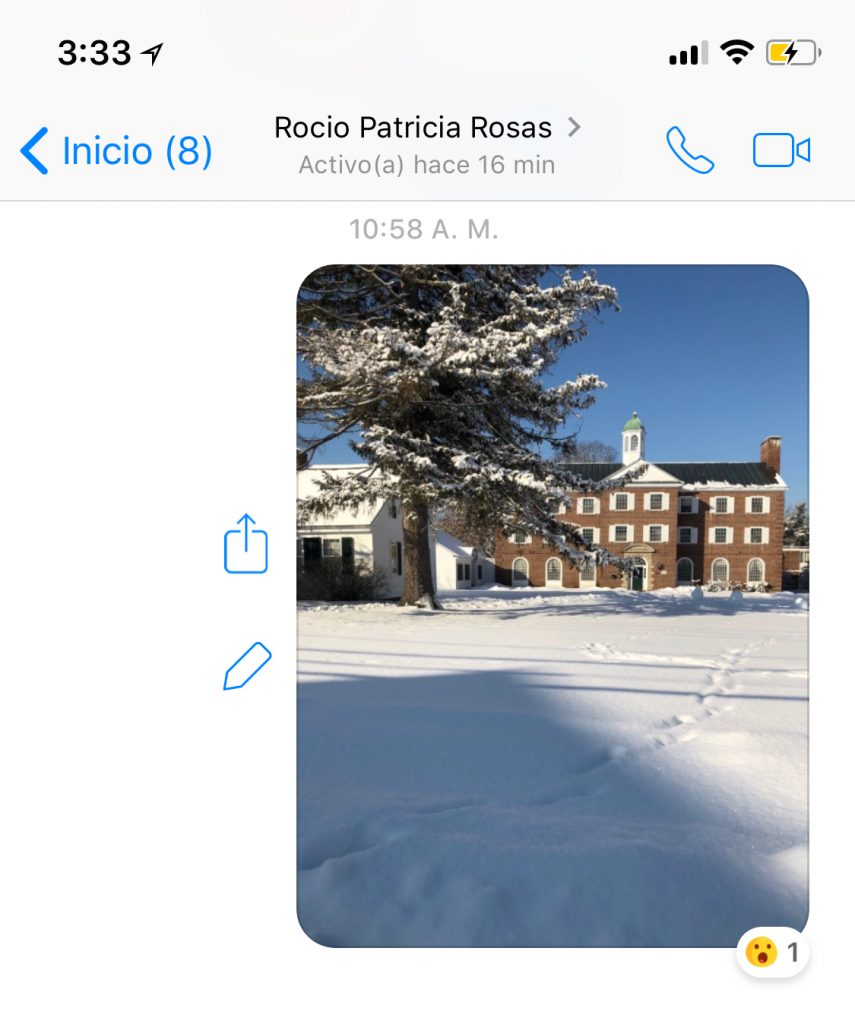 I've sent my mom about a hundred pictures of snow at this point -- so she can see that all the winter clothes I bought weren't for naught!
I'm now on my third year at Dartmouth. I'm still not sure how this happened -- it feels like just yesterday I was meeting my freshman floormates! I've had to explain things like trips, DBA, off-terms, the D-Plan, greek life, etc. to my mom. Sometimes she gets it, sometimes she doesn't. Sometimes my explanations leave her more confused than anything. Nevertheless, I hope this guide will help you understand these terms yourself and explain both Dartmouth's weird lingo and other college-related terms to your parents.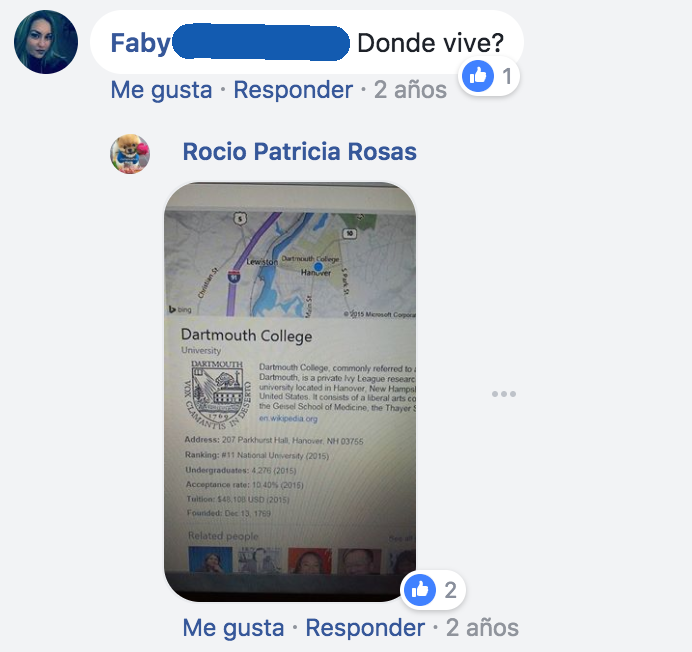 Even my mom has gotten tired of explaining what "a Dartmouth" is to her friends. I don't blame her!
------------------------------------------------------------------------
¿Dartmouth College? ¿O sea, un colegio? ¿Qué no aplicaste a la universidad? Eso fue lo primero que me dijo mi mamá cuando recibí mi carta de admisión. Honestamente, yo tampoco sabía porque era Dartmouth College y no Dartmouth University. Ahora sé que llamándolo Dartmouth College, sé denota la importancia y enfoque que Dartmouth le pone a la educación de pregrado. Pero todavía, ¿como se traduce la palabra "undergraduate" en español? (Por ejemplo, al escribir esto tuve que usar el diccionario en línea. Oops.) Pronto me daría cuenta de que esa no iba ser la única palabra o frase sin traducción directa que tendría que explicarle a mi mamá.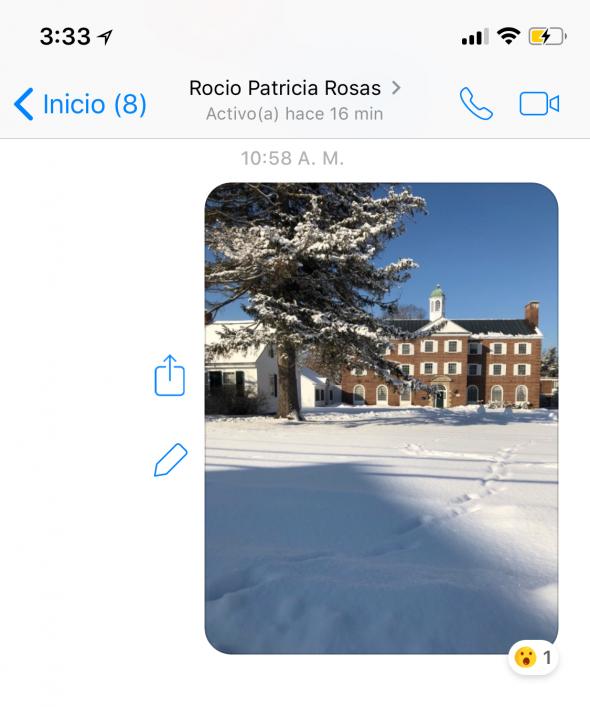 Estoy en mi tercer año en Dartmouth. No sé como ha pasado el tiempo tan rápidamente -- se siente como si justo ayer conocí a mis compañeros de piso de mi primer año. He tenido que explicar cosas como trips, DBA, off-terms, el D-Plan, vida griega, etc.. A veces, mi mamá entiende, y a veces no. A veces, mis explicaciones la dejan más confundida. Sin embargo, espero que esta guia les ayude para entender estos términos y para explicarles a sus padres la jerga de Dartmouth y otros términos relacionados con la universidad.