Fantastics AOs and Where to Find Them
When I was in high school, I thought I knew all I needed to know about college admissions officers from Gilmore Girls -- admissions officers sat around in drafty wood paneled conference rooms, dishing out our fates from a smoky void, not found on any map. Now that we're into the weeds of reading season, I can assure you that reading applications is nothing like the image I had in back in high school (at least here at Dartmouth). We wear fuzzy socks and cozy sweaters, drink tea out of Bob's Burgers mugs, and read with cats or kids nearby, usually from the comfort of our homes or local coffee shops. To be honest, just imagine being in finals-studying mode for three straight months, and that's pretty much reading season for us. It can be a lot for even the most well adjusted introverts among us, so we're sure to take breaks so we can give your applications thorough, holistic reviews. So what does that look like? Gina and Eric apparently take breaks by having portrait mode photo shoots, venturing to a new coffee shop in Lebanon (about 15 minutes from Hanover) and to Rauner Library to mix things up during long reading days.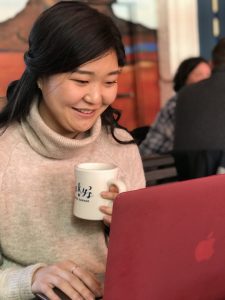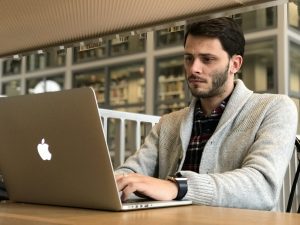 Ali switches between her couch and KAF (King Arthur Flour) --half for reading purposes, half because who doesn't need a massive brownie or chocolate croissant in their life? She's binge watching The Crown on her off time, because of a "slight obsession with the British monarchy."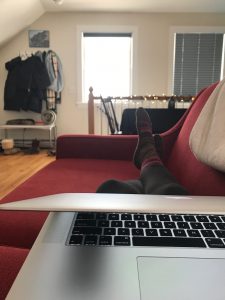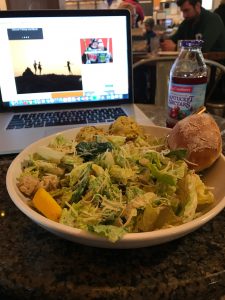 Topher likes to read in his living room, though if he takes a break to make a fire, he'll fall asleep, so no fires until the apps are done! A snow day meant Topher's daughters were eager to help out with reading, perhaps with mixed results... As for what's pictured on the far right? Best told in Topher's own words: "Last week I busted out the smoker, got some pork shoulder, and slow smoked it for eight hours. Then I got some good cheddar, salsa, and quality tortilla chips and made a plate of pulled pork nachos that took 9 hours from start to finish to make. About 9 minutes to eat."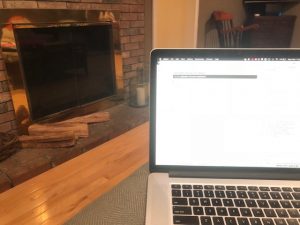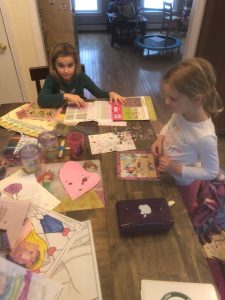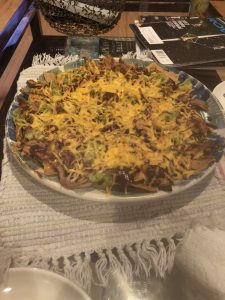 I'm not sure if he sent this to me just to make us all jealous, but it looks like Greg is having a great time reading from his backyard at home in Florida while traveling for junior programs.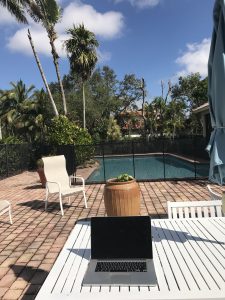 While Isabel loves the periodical room at the Dartmouth library, she also got some help at home from one of her kiddos (not to worry, all applications are read by at least two different people, not counting Isabel's daughter!). She says that, "as a busy working mom I sometime sneak in some reading time in the morning before my kids wake up, but once they are up I yield to demands for breakfast and morning snuggles."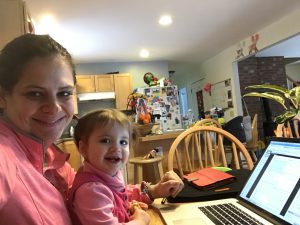 Does anything really beat reading in a comfy chair? Jim doesn't mess with a classic spot.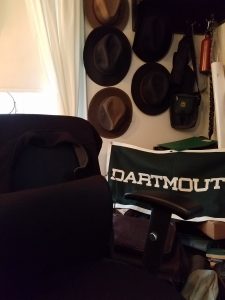 Meanwhile, Emma's spot reminds her that one day spring will come.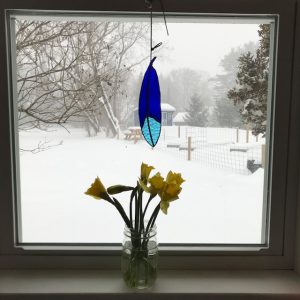 Elkie says that the most productive reading happens when you have a coffee mug larger than your face -- can't argue there. When it's time for a reading break, it's also time to do some Ironman training, whether she likes it or not (go, Elkie, go!)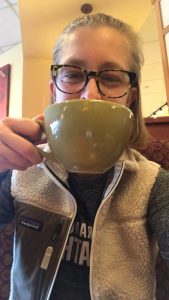 Angie likes to set up camp at the Hanover Library or a coffee shop, with breaks to ice skate on Occom Pond whenever possible.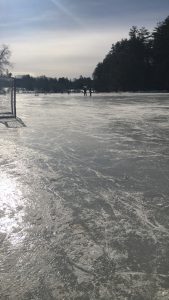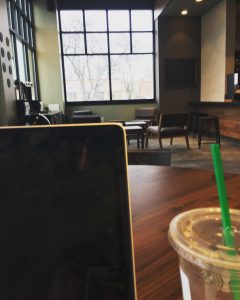 Would you rather read at this insta-worthy desk set up, or with a cat on your lap? Ellen's reading breaks include: putting another log on the fire, making a cup of tea and filling the bird feeder.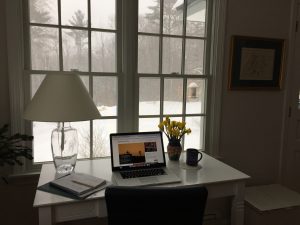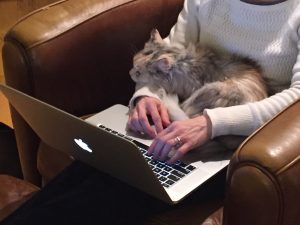 Finally, I like to get out of the house when I can, but also when I read at home I can keep an eye on the giant icicle outside my window!