« All Posts by this Blogger
Finding Dartmouth Connections All Over the World
Whenever I travel, I typically don a green Dartmouth baseball cap or my "Big Green" fleece. I do this for two reasons, the first being practicality (I swear that fleece is the softest, warmest item of clothing I own) and the second being my hope to strike up a conversation with a Dartmouth alum—something that, more often than not, ends up happening. On my flight home from Lima, Peru last week after finishing a Stamps Scholars research trip, I started thinking about the power of the Dartmouth alumni community. Not only had I run into a few Dartmouth alums in the airport(s) throughout my trip, but I ended up spending four nights at a Tuck grad's apartment in Lima, Peru (an individual I had only met a few months prior). So, in the spirit of reflection, here are a couple of wonderful experiences from 2017 that were made possible by the Dartmouth alumni community.  

1. Women of Dartmouth Kick-off Event
This past October, I was invited to speak to a group of alumnae about my experiential learning project and the rather unconventional approach I've taken to my Dartmouth education at the Women of Dartmouth Kick-off Event in Boston. As one of only two undergraduate students invited to attend, I was honored by the opportunity to share my story with some pretty incredible women. What I didn't anticipate was how much I would end up learning from them. After speaking about my experiences, I had the chance to chat with some of the 60+ women in attendance. An alumna currently attending Harvard Business School offered to let me shadow her for a day, a woman from the class of 1981 shared the contact information of some individuals she thought might be able to add new perspectives to my research project, and I was able to laugh and share Dartmouth stories with women from a number of generations. The kick-off event reminded me once again of the true power of the alumni network, and I've been actively seeking out additional opportunities to connect with alums ever since.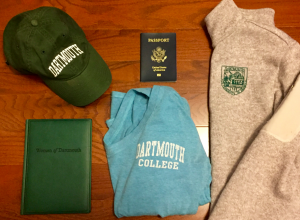 2. Job shadowing a neurosurgeon and a creative director
What do a Buffalo-based Chief of Neurosurgery and the Creative Director of a highly-regarded NYC advertising firm have in common? They're both Dartmouth alums and they both allowed me to shadow them for a day. My biggest fear following my first few years of college was that I had pigeon-holed myself into my particular field of study without truly knowing the other options and career paths that existed. So, last year I searched the Dartmouth alumni database and stumbled upon the Externship Program. Run through the Center for Professional Development, the Externship Program for Professional Exploration helps connect current undergraduates with willing alums for a job shadow of sorts. I ended up spending a day last December watching brain surgery—and I even had the opportunity to try to clip an aneurysm on an electronic simulator. I then spent another day chatting with a Creative Director in New York City and sitting in on meetings as he worked with clients to create suitable and innovative advertising pitches. Although I learned that I do not want to be a doctor nor a creative director, these experiences helped me feel more comfortable and certain of the path I have chosen at Dartmouth---and I'm extremely grateful that alumni network provided me with these opportunities.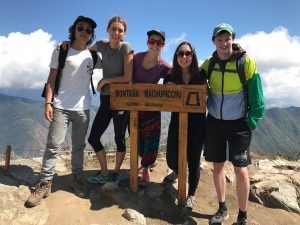 These experiences do not even begin to encapsulate the love and support I've felt from alums throughout my past two and a half years at Dartmouth. My parents both proudly display "Dartmouth Big Green" bumper stickers and have been honked at and stopped by enthusiastic alumni passing by in downtown Buffalo. It's no secret that I bleed Green, and I've found that my love for Dartmouth is shared by some pretty incredible and generous alums all over the world!