« All Posts by this Blogger
Dreams of Sedona
A Cabin and Trail break trip to remember.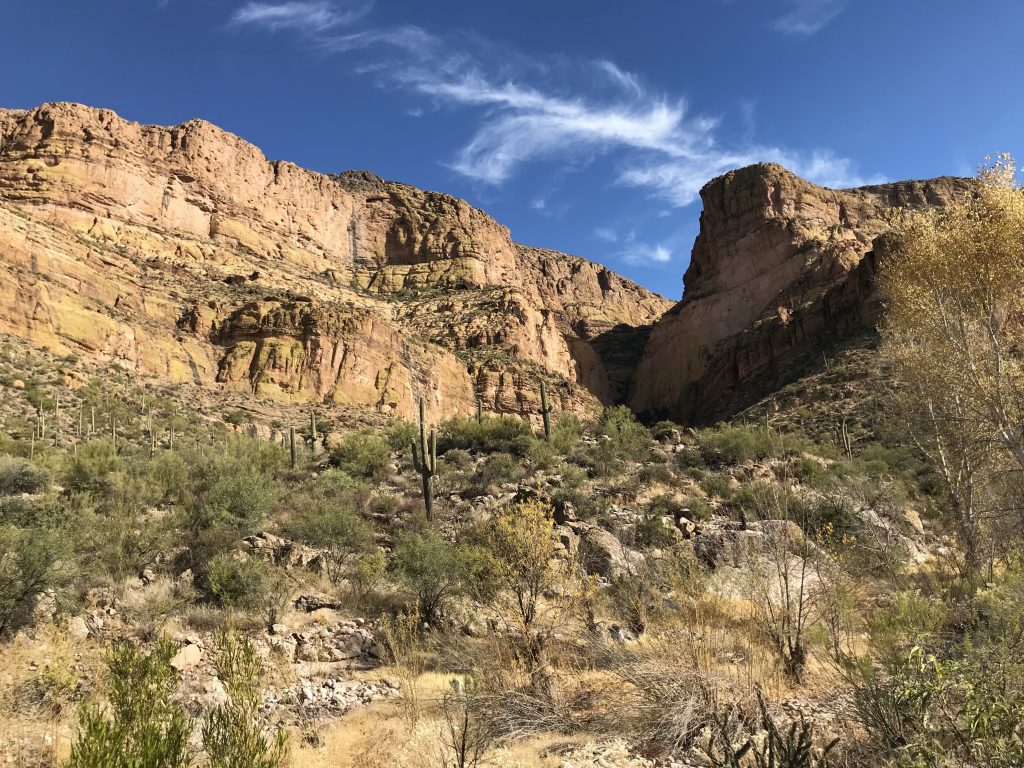 Wispy skies and dehydration



I'm a Northeasterner in every regard; from the people to the climate, every aspect of it has always seemed to suit me like no place else. I can't say that I really had to opportunity to travel anywhere but the Atlantic Coast, but I was always content with where I was, and I certainly never felt like I faced a lack of new places to explore. But then college rolled around, and suddenly I was meeting people from the most remote areas of the world's reaches; my curiosity couldn't help but be sparked. The horizons were suddenly boundless, the world was full of adventures, and swiftly the East Coast began to feel small. So when Cabin and Trail, the DOC's hiking sub-club, sent out an application for Winterim backpacking trips in several locations across the country, it didn't take a second thought for me to apply. Fast forward a month and a half, and suddenly I'm touching down at Phoenix Sky Harbor Airport with nothing but a frame pack full of gear and a book for the ride. After solving the figurative maze leading to Terminal 4, I happen across a posse of smiling faces with Dartmouth hats, and then our expedition kicks off. We embark on a five-day journey in the Superstition Mountains, a protected wilderness area in Tonto National Forest about an hour and a half outside of Phoenix.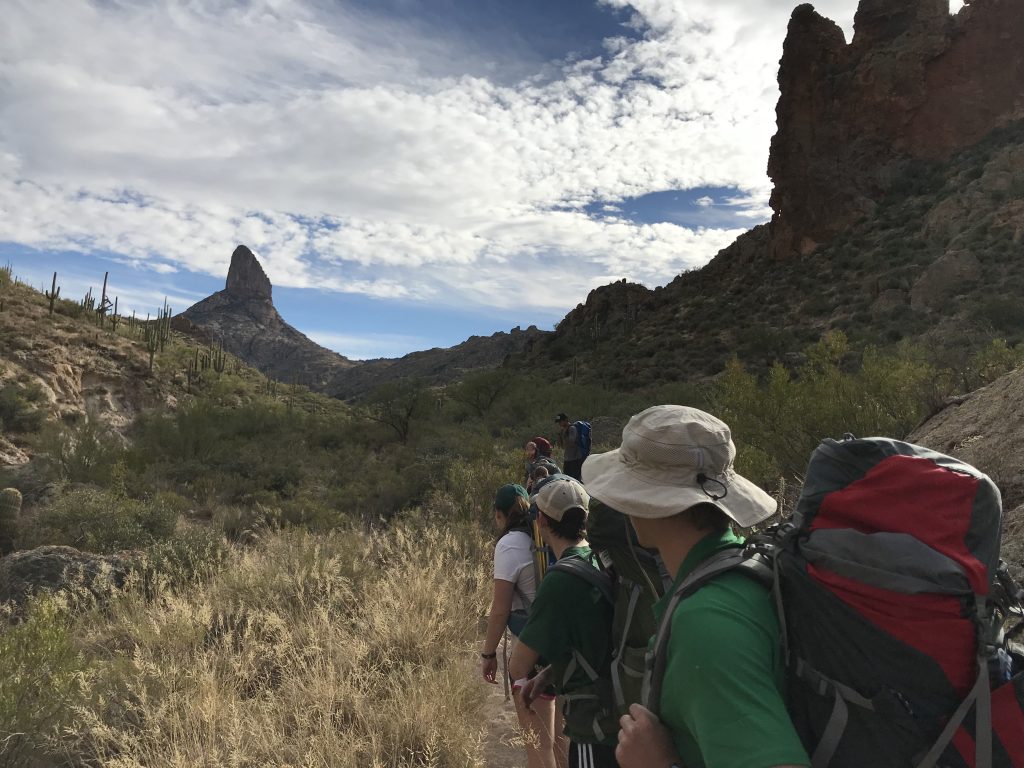 The Weaver's Needle



With incredible views, awesome people, and and plenty of memories, the Superstitions were without doubt an experience of a lifetime. The scenery was nothing like I had ever imagined, and the rarity of water was something that would take me a while to adapt to. From spotting sunsets to seeing wild goats, all through summery days and frigid nights, we trekked across 40 miles of isolated, cactus-filled wilderness without a shower in sight. We quickly began daydreaming of cold drinks and relaxation, and that manifested itself in the quirky town of Sedona, a destination we were promised that we'd visit if we finished a day early, and we weren't about to let that opportunity go by. The days passed by and the campfires burned out, and before we knew it, we were day-hiking through Sedona's red rock canyons, buying matching t-shirts, and grabbing Chick-fil-A as a much-needed relief from trail food.
After a day in Sedona, we figured that we couldn't visit Arizona without at least seeing the Grand Canyon. And with it only two hours away, it would be the perfect time to catch the sunset. Still, it seemed like all too soon before we had to depart to catch our flights. With all of the trip's expenses covered by DOC financial aid, which matches the school's rate, and rental equipment available to those in need, a trip like this is accessible to anyone, regardless of financial means. Hopefully, you can come join us on another trip like this next year!