« All Posts by this Blogger
Club Puck on the Road
Dartmouth has brought me to some crazy places, and I'm sure that there's even more to come (like my spring break climbing trip to Nevada, but that's a story for another time). But on this occasion, my extracurriculars brought me somewhere a little closer to home: the city of Philadelphia!
[caption id="" align="alignleft" width="360"]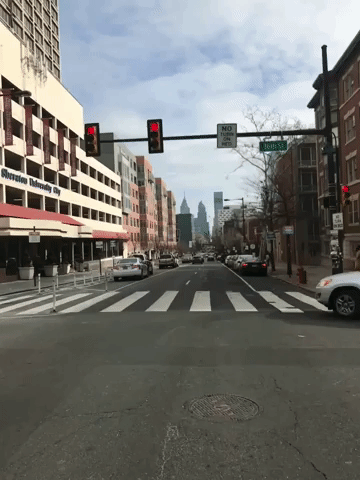 We aren't in Hanover anymore...[/caption]
I'm currently writing this post on the return voyage from the University of Pennsylvania, the location of this year's Ivy League club hockey tournament. The bus ride is a wonderful seven hours, but that leaves plenty of time to watch today's Pats game and not have to rush to write this post. With a seat to myself and a stomach packed full of food from an I-95 rest stop, the time's flying by quicker than I expected, even if we won't arrive back on campus until the ungodly hours of the morning. But the trip was definitely worth the long journey. After a hard-fought victory over Penn, a triumph over Columbia, and a hard-fought loss to Harvard in the finals, we started off this half of the season on a good note.
We spent the nights in a few relatively tightly-packed hotel rooms (two beds per four people, comfortable but a squeeze) and the days exploring the city, which tended to be relatively foreign to us Hanover-ites. After waiting at my fourth crosswalk in five minutes, I can say personally that I was already a little homesick. But the city was definitely an experience, though it did come with a price tag. After a couple trips to Wawa, a midnight fried chicken excursion, and a trip to Ben and Jerrys to meet up with some old friends, I think I spent more money this weekend than I did all last term at Dartmouth. And since our Saturday morning win awarded us with the rest of the night off, I couldn't help but to catch a showing of 12 Strong with the boys to top it off.
With that all said, these last few days have undoubtedly been worth all the costs (plus skipping a class Friday) just in all the bonding that's occurred. Spending three days straight next to the same people has brought us closer than ever before, and I feel like I know a lot more about my teammates now than I did coming in. The team is truly a wonderful group of people with a diverse number of mindsets, and it has been a great outlet to make new connections. To any hockey players out there looking for a college with an awesome club team, I promise that Dartmouth will be a great fit. The program just finished restructuring and is on the rise, so it's a perfect time to get involved. Hopefully I'll see you on the ice with us soon!