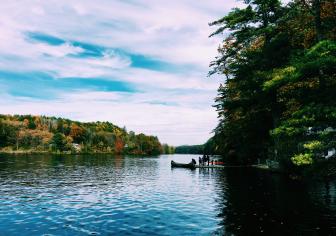 Vice Provost for Enrollment & Dean of Admissions and Financial Aid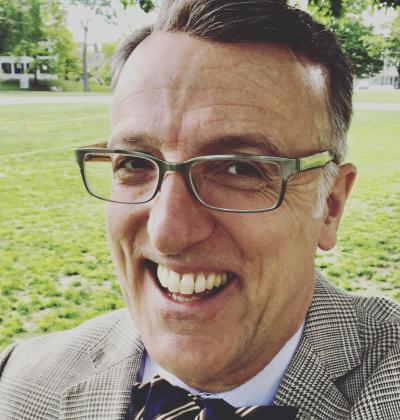 You are here
« All Posts by this Blogger
Tis the Season
Updated with 2018-2019 dates
In less than two weeks, the annual admissions calendar hits one of its milestone moments—not quite a "holiday" but as close as it gets in this realm—as the application deadline arrives the day after January 1 (aka New Year's Day to those not focused on all-things-admissions). Something tells me the date is highlighted on many calendars…
For many, December means "happy holidays" as folks celebrate Hanukkah (eight nights), Christmas (a whole "season" but let's quantify it as 12 days per Christian tradition and a certain carol many people know), Kwanzaa (a week) or the aforementioned arrival of the new year (one day plus the night preceding it). Since gifts are common for most of these holidays (as are the returns shortly after opening them…), here's a deanly gift at this penultimate moment of the application process. I am gifting some advice.
My offering requires a bit of math (or maths, if you're outside the US). I'm an admissions dean and admissions deans like numbers: we add things up, we calculate averages, and we use those stats to model our work. So, let's bring some admissions-y arithmetic to the holidays that crowd December's calendar: the eight nights of Hanukkah, 12 drummers drumming for Christmas, seven days of Kwanzaa and 1.5 days of Baby New Year revelry create an ecumenical mean of 7.125 holidays. (I'm finding a nerdy satisfaction in distilling "the holidays" down to roughly a week.)
I'll grab that data point and offer 7.125 admissions tips to guide you towards the "submit" button.  Gift-wrapping is not included nor are these tips redeemable for store credit; none can be characterized as a stocking stuffer. Each is a tiny pearl of wisdom for those of you still working on an application as the calendar races towards the finish line.
In somewhat random order:
No. 1

It's okay to brag about yourself.

Your application is your story. It's your way of introducing yourself to the colleges on your list, and the goal is to share your personal narrative in a confident, clear and compelling way. Years from now, you'll do something similar as you apply for jobs and write a cover letter that accompanies your resume. What might feel like "bragging" is really your first opportunity to showcase your interests and talents to someone who does not know you.

No. 2

The looming deadline is for you, not the people who will recommend you.

In other words, you must hit "submit" on the Common Application or Coalition Application by 11:59P on January 2. That action creates your admissions "record" on Dartmouth's system: it lets us know you're there and that we should start collecting all the required elements about you. Your teacher, guidance counselor and peer (if you choose to submit one) recommendations as well as mid-year grades, an alumni interview report (your application triggers the referral to your local interviewing committee), and any late-breaking standardized testing can arrive after January 2. If something is missing, we'll let you know.

No. 3

Speaking of the moments immediately after you submit your application: you are not sending a text.

Your application is a (very) large document that gets processed through a high-volume server before it gets uploaded to us. That technical transfer is not instantaneous, especially when literally thousands of you usually hit "send" at the same moment on or about January 2. (Tip 3A: Avoid the rush, submit early. Procrastination causes technical gridlock.) This point is important: do not panic when/if you check your status and your application hasn't been processed. Give the surge a few days to work its way through the server…or submit your application before January 1. (I seem to be repeating myself. I've become your parent…)

No. 4

If you applied early somewhere, make sure you update your documents and remove the name of the early institution from the application you will send everywhere else.

Remind your teachers, too.

No. 5

The Dartmouth Writing Supplements help us get to know you better.

We can read your transcripts and your recommendations, but reading your supplement answers help us understand those intangibles that can't be easily reflected in a resume. We enjoy getting to know your sense of humor, your passion, your intellectual curiosity, your self-awareness, or social awareness, or some mix of these. Your writing lets us get to know you and we read every word.

No. 6

Say what you want to say when you answer the supplement.

Don't let too many outside voices influence your content: it's your writing supplement. It should sound like you.

No. 7

A peer recommendation and an alumni interview are also recommended rather than required elements of Dartmouth's application.

If, in your judgment, either enhances the personal narrative you hope to share with us through your application and supplement, each is a vehicle to do so. But neither is required. (I see a pattern.)

No. 8

Keep your own counsel as you encounter well-meaning relatives over the holidays.

When Uncle Ted asks "so where did you apply?" politely change the subject. "I'm pleased with my options, please pass the mashed potatoes" would be a polite, affirming way of responding without inviting his (well-meaning but possibly unwelcome) critique of your plans.

No. 9

Do not panic as the deadline approaches.

 (It's a point worth repeating so I used my fractional tip to do so.)

No. 10

One bonus because I'm feeling jolly:

Once you've submitted your application, take a break from the admissions process. Mid-term grades and an alumni interview notwithstanding, your work is done. As the deadline passes, the task shifts from you to us. The conversation about "college" will reignite in March, when it's time to make an enrollment choice by May 1.  For now, you've done what you had to do.  Go play in the snow (if you live somewhere snowy, like Hanover!), eat a cookie, or stream some entertainment.

Enjoy the holidays!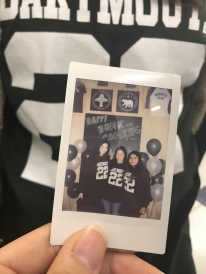 I always had my own room, and by chance, was never housed with a roommate during summer camps. To top that off, I really like my personal space.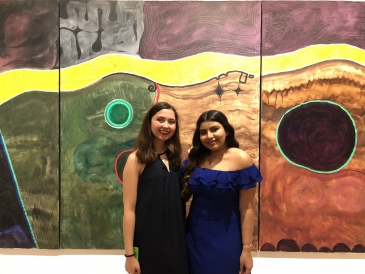 Their choice of venue was pretty incomparable: Dartmouth's Hood Museum! We dressed up for the event that was impeccably organized with catering, live performances from student groups (such as Street Soul), and a DJ.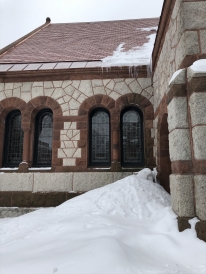 Space is important in Dartmouth College and several buildings receive special attention from the community. Dartmouth Hall, Baker Library, and the beloved Green are all notably significant locations in the history of the College.

Melissa Barales-Lopez
2022
What is Pre-Law like and what if I want to go to Law School?
A:
A recently accepted 23(!!!!!!!) recently emailed me and thanked me for a tour I had given him a couple of years ago.
absolutely loved being a Resident Advisor and resource for my group of Dartmouth Bound students, and I was so impressed with all of them and their willingness to get to know each other even within such a short time frame.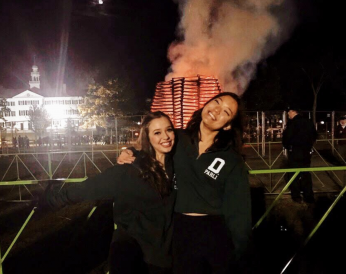 Welcome to our family!
It's now mid-December and you've finally received your ED acceptance letter. Congrats!! You've done it: you're going to your dream school.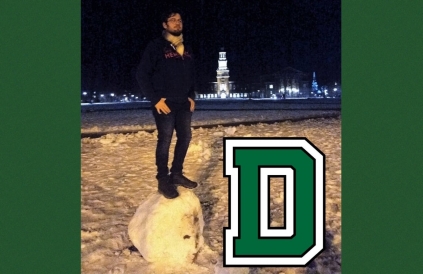 I only discovered Dartmouth in August, and instantly felt compelled to apply. Let me explain to you something from a student perspective, the thing that makes me say this is the best College there is.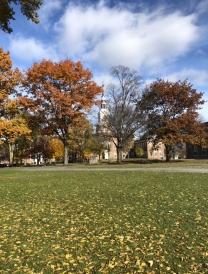 Whether you're trying to articulate your love for the "College on the Hill" in one 100-word essay or deciding if you want to apply to Dartmouth at all, I hope this can elucidate why I applied to Dartmouth (and why you should too)!

Melissa Barales-Lopez
2022
I was in your position just a year ago, and I would like to share some of the tips I learned while applying to colleges as an international student, while it's still fresh in my head!