« All Posts by this Blogger
Living Learning Communities: More Than Just a Dorm
When I first came to Dartmouth, I ended up stumbling rather serendipitously into something that has largely impacted my time here. That's right, my first year at Dartmouth I *accidentally* applied to live in one of Dartmouth's Living Learning Communities -- application-based housing communities centered on common interests -- and it sure made one heck of a difference. Some of my best friends and favorite memories from college come from my freshman Living Learning Community (LLC), and I'm so excited to continue to be a part of the LLC family even in my junior year.
According to Dartmouth Residential Education, Living Learning Communities "aspire to combine what is best about the Dartmouth experience: a world-class teaching and learning environment with a vibrant sense of community, guided and supported through engagement with talented faculty and staff." But, in my opinion, they do so much more than that. As a junior, I am the Undergraduate Advisor (UGA) of the Dartmouth Entrepreneurial Network in Residence (aka DEN in Res), an LLC centered around innovation and entrepreneurship. This means that I live with some of the most interesting, inspiring, and innovative people on campus (I'm totally not biased at all here)! The DEN has completely changed my residential experience at college. Rather than living with a group of students who may or may not share my interest in entrepreneurship, in the DEN in Res, I get the opportunity to live with and befriend students who are just as passionate about the topic as I am.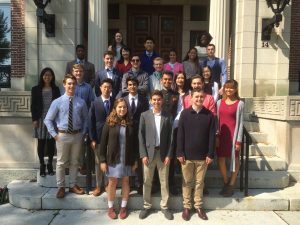 In addition to providing a shared dorm floor for student innovators and entrepreneurs, the DEN in Residence LLC holds weekly dinners where we bring in guest speakers ranging from Tuck professors to start-up founders, and we do case studies of both successful and unsuccessful entrepreneurial ventures. We also enjoy working 1:1 with full-time DEN professional staff who have backgrounds in entrepreneurship, and we have access to hundreds of Dartmouth alums around the world who are part of the greater Dartmouth Entrepreneurial Network! Each term, we even take a trip to meet with alumni entrepreneurs or attend entrepreneurial conferences, trips that are primarily subsidized by the college.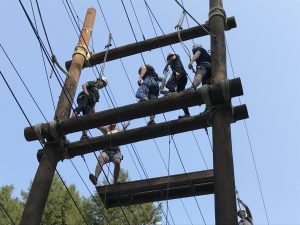 I could go on and on about the DEN in Residence, but, if entrepreneurship isn't your thing, Dartmouth has plenty of other Living Learning Communities and affinity houses! Some of the ones my good friends are a part of include the Thought Project, Global Village, and the Inter-faith floor. As a UGA, I have the opportunity to work with the undergraduate advisors of all of these LLCs, and each one is unique and shaped around fulfilling some of the experiential learning desires of its residents.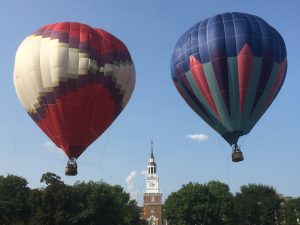 While official, LLC-specific programming is great, the larger LLC community creates a space for open dialogue amongst people of very different backgrounds and interests. Outings to go apple picking, hiking, and hot air-balloon riding help forge connections and friendships across floors and LLCs, making McLaughlin (the dormitory that houses the majority of the Living Learning Communities) feel even more like home!